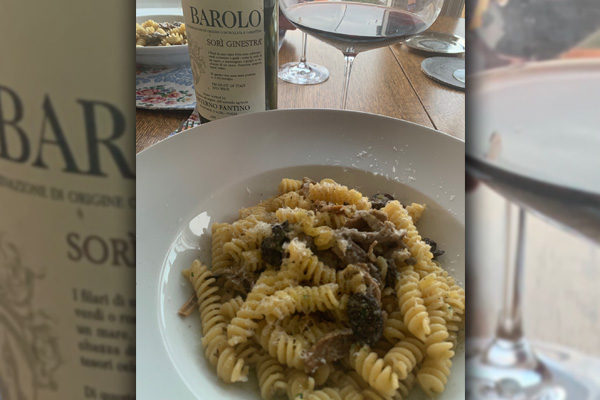 Recently enjoyed some delightful wine surprises by drinking up so-called inferior vintages supposedly already over-the-hill. It is most difficult to rely with full confidence on the overall general rating shown on a vintage chart or elsewhere about any specific property or wine. There will always be exceptions as we know. IMHO these are often more likely to occur from the best vineyards from conscientious producers. For example Bordeaux has a deserved
reputation for always aging longer than you might expect. However in off years some properties have excelled in terrific old treasures. Château Latour in Pauillac with a unique terroir always seems to have a wine of some power yet with elegance every year. Even in a large over-crop like 1950 the resulting wine is always a delight. Similarly
Château La MIssion Haut Brion in Pessac-Leognan often shows unexpected depth. Your scribe remembers well a real delightful eye opener even with a glorious 1958 from a bad year. Selection and know-how together with choice grapes from outstanding sites may overcome bad weather conditions. Today the concern is not so much cool weather with unripe grapes but rather excessive heat concerns. 2012 & 2013 may not be top vintage superstars but those current releases from Château Latour though forwardly elegant should still develop with some cellaring.
All this came vividly back to my memory bank last week with two Baroli from 2003. Not an acclaimed vintage in Piedmont but quite variable due to again that dry very hot record breaking Summer temperatures prevalent throughout many wine regions – especially in Europe. At least it was better than the very weak wipe out 2002s. The wines were both Nebbiolo made in different styles from outstanding vineyards by top producers but that made all the difference for these 2003s:
2003 BAROLO SORI GINESTRA CONTERNO-FANTINO This Sori slope (south facing hill "where the snow melts first") from the ideal great Ginestra vineyard in Monforte d'Alba is dark, deep, concentrated, rich and impressive at 14.5. Conterno-Fantino is a more "modern" producer with shorter fermentation-maceration methods using
French oak in smaller barriques. The overall balance is helped by the higher natural acidity levels of Nebbiolo. A much bigger and riper wine than their Vigna del Gris. Sori Ginestra is also smooth, approachable and so delicious when paired with a dinner main course of pasta, porcini mushroom sauce and Parmigiano Reggiano. Underrated.
2. 2003 BAROLO MONPRIVATO GIUSEPPE e FIGLIO MASCARELLO This prestigious Monprivato southwest facing vineyard of Giuseppe e Figlio Mascarello in Catiglione Falletto is one of the very best of all the Barolo sites. The amazing depth of fruit balance with complex fragrances that can be achieved from this site is enviable. Situated
at about 240-320 metres elevation the soils there retain moisture which helped in 2003 plus the green harvesting did as well. A more "classic" producer that was most successful in this difficult year. Brown tinged lighter colour than usual but pure delight of perfumed bouquet & balanced flavours. Surprising structure. A superb dish of
Tajarin pasta with fresh shaved black truffle (instead of preferred white) with new EVOO Argiano Biologico Italiano IGT worked like a charm in showing this underrated beauty to the best advantage!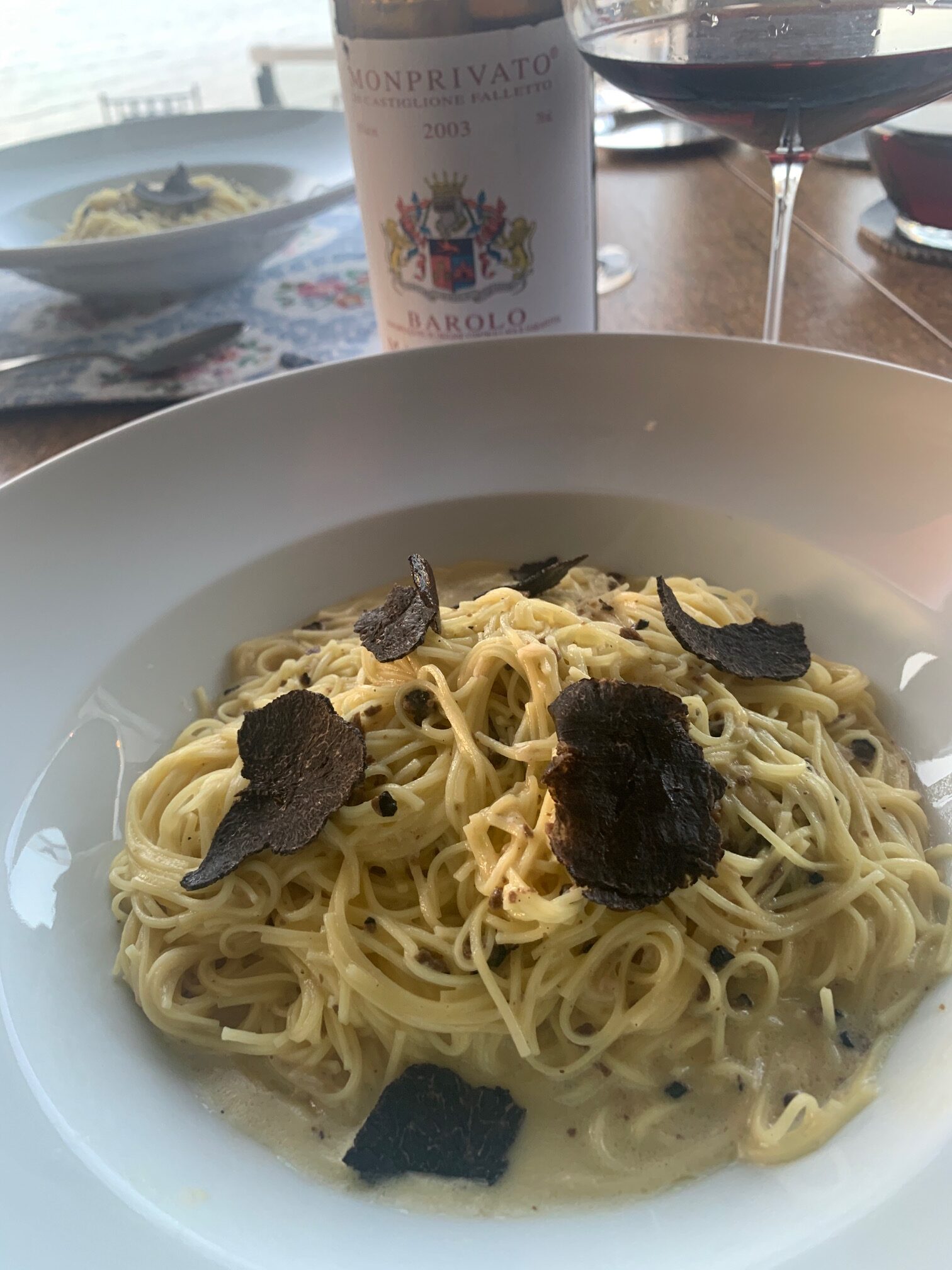 ---
You might also like: