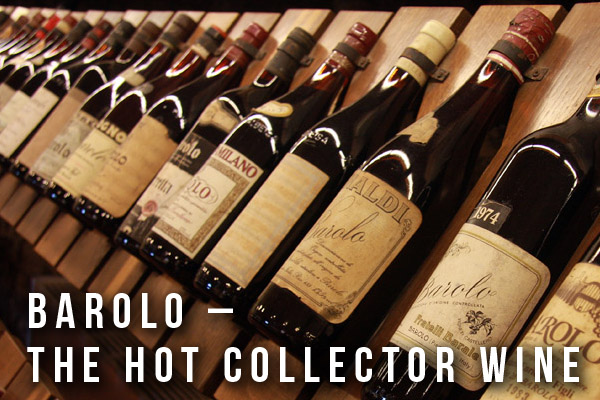 By Alessandro Vecchi (Own work) [CC BY-SA 3.0], via Wikimedia Commons
Great buzz in the trade presently for the value provided by purchasing some top 2010 Barolo (and Barbaresco) for having a proven wine of long ageability. Classified Bordeaux and Burgundy as well as other treasures for cellaring are now mostly too expensive. Consistent rave reviews abound for 2010 as a classic vintage from the long growing season with excellent conditions to ripen nebbiolo. Improvements in viticulture and winemaking techniques also have made these wines more approachable for earlier drinking. Antonio Galloni (www.vinousmedia.com) boldly asserts "2010 is the greatest young Barolo vintage I have tasted in 18 years of visiting the region and a lifetime of buying, cellaring and drinking these wines." In fact there is so much natural aromatics and intense flavours packed into this vintage that traditional thinkers believe they don't need oak while more modern feel there is so much depth there that they can support some new oak. Which school will prove to be correct?
To put our recent tastings of this vintage into perspective we just tried at dinner some interesting older Barolo examples as follows:
1. 2005 Bussiador Chardonnay Langhe Aldo Conterno – rich full ready butterscotch white.
2. 1971 Rainero Monta D'Alba – still fresh but slightly fishy VA
3. 1997 Badarina Bersano – shows very ripe soupy soft easy vintage
4. 1997 Cannubi Boschis Sandrone – Wow! Open complex bouquet Ready vintage so delicious
5. 2000 Costi Russi Gaja – slowly developing in glass but Barbera mix shows through in this harder powerful statement of older nebbiolo vines from controversial score of 100 points given by Wine Spectator
6. 1996 Ciabot Mentin Ginestra Domenico Clerico – says 14 alcohol but still a quality keeper from this angular long aging classic year
7. 2001 Ciabot Mentin Ginestra Domenico Clerico – Says 14.5 alcohol from a terrific vintage but needs more time to really blossom out to best potential
8. 1996 Bricco Boschis Cavallotto – Another classic 1996 from a really top producer flying under the radar shows better each time I have tried it now fuller richer smoother complex
9. 2001 Ginestra Vigna Casa Mate Elio Grasso – Herbal geraniums big rich still in a dumb stage. Pleased to own some of the hard to get amazing 2010 as well as their Gavarini Chinera
10. 1995 Rincot Elio Grasso – highest property point riserva some volatility on the nose but tastes better with tannic edges
11 2001 Gran Bussia Riserva Aldo Conterno – one of the best because so elegant and stylish as harmonious now but balance of 2001 to age well too
12. 2004 Percristina Domenico Clerico – strong and powerful from another classic late vintage but needs time
13. 2004 Cascina Francia Giacomo Conterno – full rich concentrated classy
---
You might also like:

Loading ...