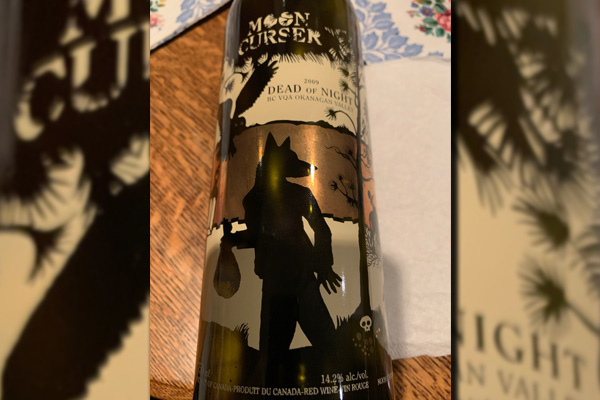 Your scribe has been an avid follower of Chris and Beata Tolley back to 2004 when they first acquired an old orchard on the east bench of Osoyoos British Columbia near the US border. Their original name was Twisted Tree but they changed it in 2011 to Moon Curser Vineyards. They together with meticulous vineyard manager Brian Dorosz have cleverly experimented with a number of innovative grape varieties that have proved so successful. Big fan from the beginning of their super Roussanne-Marsanne white blend that is rich and developing real complexity with some bottle age. Recommend the current 2019 (Gold at the 2020 All Canadian Wine Championships) at $27. Amazed last year by the lasting power of their honey-apricot 2007 under the Twisted Tree label bought for $21.90 at 14.2 abv with 48% ripe Viognier (25.4 Brix), 44% Roussanne (23.4B) & only 8% Marsanne (24B) with 20% barrel
fermented in American oak & 80% in Stainless Steel. The newer vintages (leaving out Viognier now made as a separate variety) are superior but this early one showed the amazing potential for this blend to other producers in the southern Okanagan. Also admire the fresh 2019 "little rascal" Arneis (also tried Corvina) – the only producer of this Italian white variety in Canada!
The winery cleverly focuses more on reds that suit the hotter climate and specific terroir of East Osoyoos. Border Vines (first called 6 Vines) is a popular Bordeaux five grape blend using Carmenere (also made as a single variety feature as is the Malbec & Petit Verdot) rather than Merlot. Both Cabernets are liking the conditions of the
growing place here as is the Syrah. It is the more unique varieties that have become such a hit lately from fruity Dolcetto to elegant Tempranillo to intensely structured Touriga Nacional (another of their many Golds). One grape that has been really catching my attention over the past decade is Tannat, a more robust tannic variety found in the
Madiran region of France and also Uruguay. Smartly planted by the Tolleys in 2005 it has proven age worthy indeed both as a distinct single variety and in their fantastic limited production blend with 50% Syrah called Dead of the Night. Tried the current release of 2018 at $40 which impressed me for the big depth of textured intense fruit.
However the real treat last week was the amazing aged 2009 at 14.2 abv that had matured into something memorable – a lush smooth rich complex "spicy plums" wine sharing both Tannat & Syrah characteristics to the
very best advantage. Liked the use of new French oak (65%) for the Tannat and new Hungarian (25%) for the Syrah providing excellent balanced structure in the final resulting wine blend. A real winner! Superbly matched by a take out order of BBQ ribs from Joey restaurant. Always wondering what is a great wine pairing with BBQ foods? No more. Seek out the Moon Curser Dead of the NIght blend for a try or one of their other excellent big reds. Eye opener indeed and not that scary!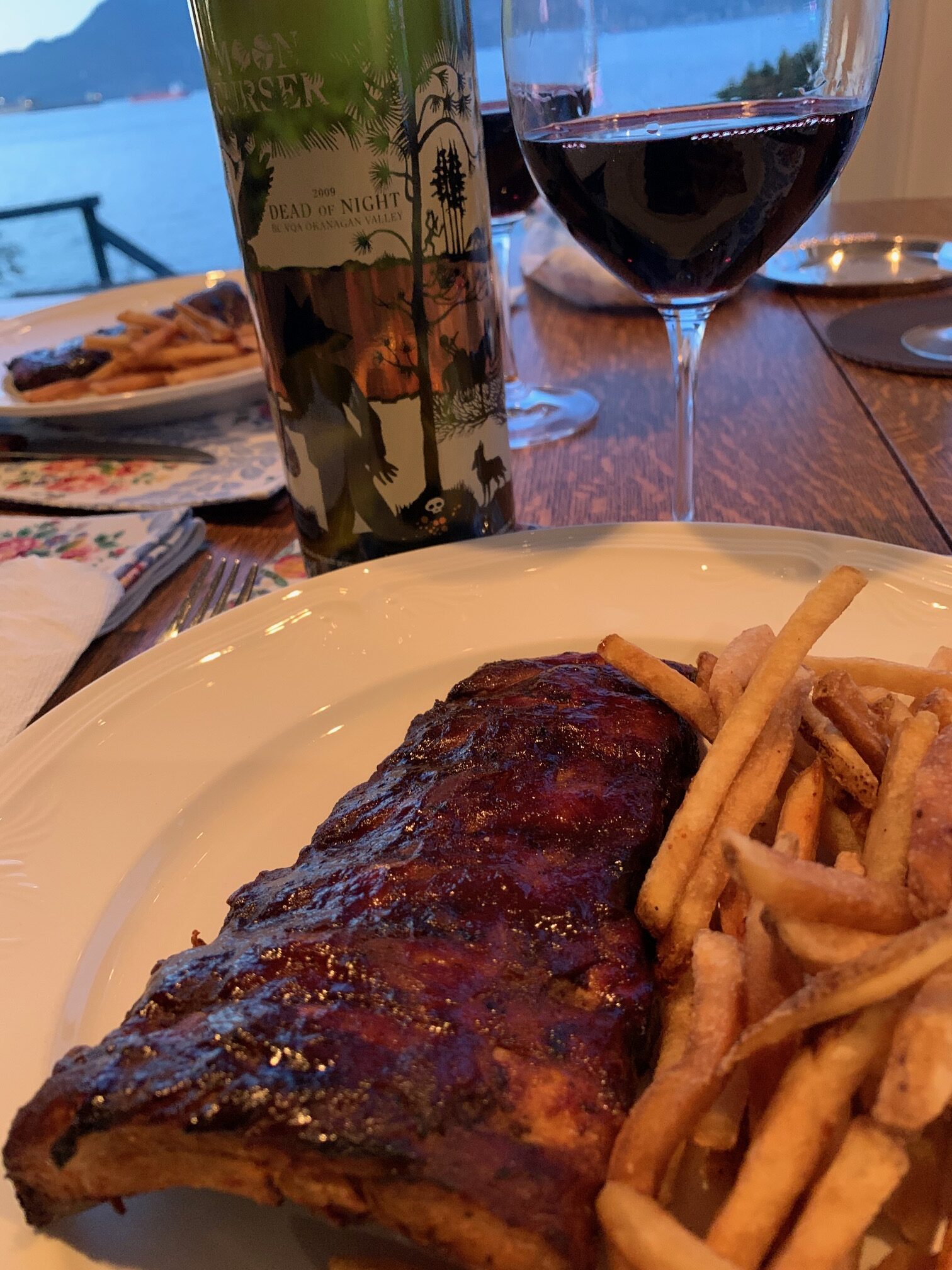 You might also like: