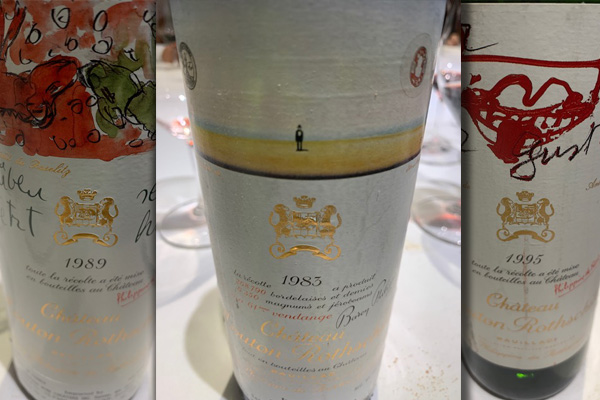 La Commanderie de Bordeaux Vancouver Branch held a tasting-dinner carefully organized for 30 members at the Blue Water restaurant on August 10, 2020 under strict pandemic logistics. They always serve Bordeaux wines at these events with the theme this time a so-called "House of Mouton". We started appropriately enough with NV Champagne Barons De Rothschild Brut a fresh cuvee of 60% chardonnay & 40% pinot noir with some blended reserves in the blend. The first flight was a 3 vintage vertical of their fifth growth Pauillac property of Chateau Clerc-Milon, a mystery wine second flight, and a third flight of 3 vintages of the famous Mouton itself. A fun game developed of try to identify the blind wine with each member around the table asked in turn for their opinion of what it was. Opus One was an obvious thought as it is a joint venture of Mouton & Robert Mondavi with their first vintage 1979 released in 1984. However in the reality of the situation it was a much more difficult thing to do. Your scribe second in line luckily but bravely blurted out "Opus One from the nineties" despite background knowledge that our Bordeaux cellar didn't have California wine, hard to find bottles of older vintages of top quality ones, and such were very expensive. For example at Benchmark Wine Group one bottle of Opus One from the nineties if available is currently in the US $400+ range (1997 is $455). However, the popular choice suggested around the table after me was definitely Bordeaux from the eighties and probably another vintage of Mouton or perhaps another Clerc Milon, d'Armailhac or different classed growth Pauillac. Amazing how many excellent tasters were influenced in their tasting opinion by what was expected likely to be served in the surrounding circumstances of the occasion. Interesting factor.
The wines with some brief impressions:
CLERC MILON:
1986: Dark with some lovely open cedar cigar-box notes. Nice richness but somewhat atypical with more accessible softness than most 1986 Pauillacs are showing plus rather elegant.
1995: Palest maturing rim of the flight shows better bigger cabernet fruit in a richer style than expected for this vintage more like the twin 1996.
1998: Very dark for youngest in the flight. Concentrated with more cassis black currant notes and contribution of some petit verdot (3%). No rush with lots here to develop for a vintage that often favours the Right Bank. All three wines rather good paired with smoked bacon wrapped around that halibut.
MYSTERY WINE BLIND – OPUS ONE 1997:
Thicker glycerol tears or legs on inside of glass. Powerful mocha herbal menthol notes developed on bouquet. Very ripe rather roasted cabernet sauvignon of softer styling blend (82/8/5/4/1 cabernet sauvignon/cab franc/merlot/malbec/ petit verdot) showing more sappy weight on the palate. Delicious truffled cannelloni matched this wine well.
MOUTON-ROTHSCHILD:
1983: Maturing pale rim with depth. Smokey stylish classic bouquet. Good underlying acidity with admirable clean grape selection showing. Elegant, long, and complex. One of the best 1983 Pauillacs (with Pichon Lalande) even with those rather difficult August mildew conditions in the rainy vineyards. Surprise and Wine of the Night. Under-rated!
1989: Dark look. Always prefer this year over their 1990. Cedar and developing already. Less body and complexity than hoped for. Certainly not in the classic 1986 or delicious 1982 ball park. Have had better bottles of this year.
1995: Very young and dark. A bit closed in still but good deep intensity of fruit. Dense attractive Pauillac styling has length for sure with an excellent future ahead. Impressive. No rush. Got to admire also the innovative trio presentations of Wagyu beef so perfect with this flight.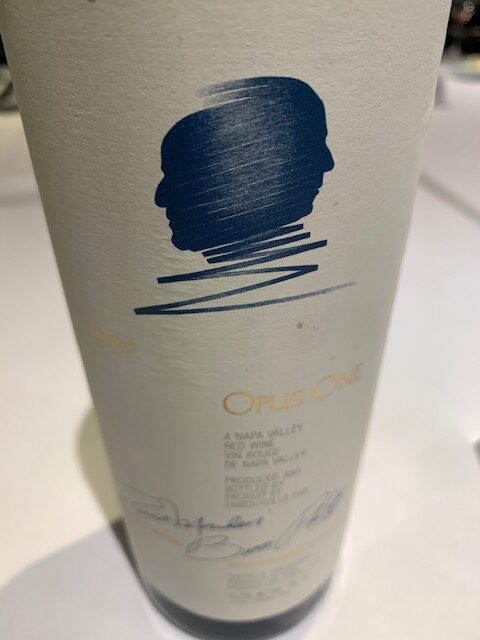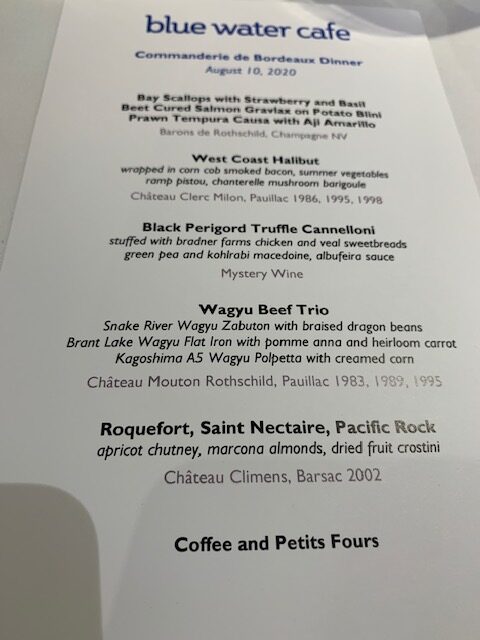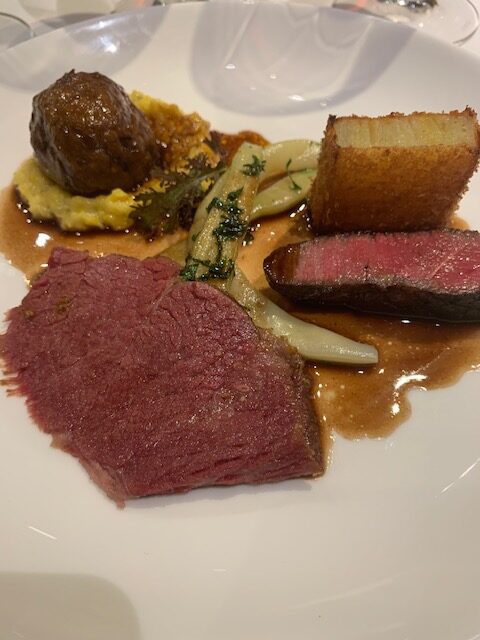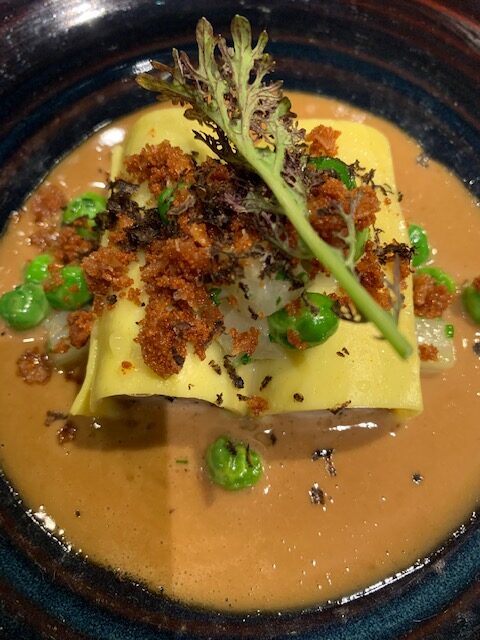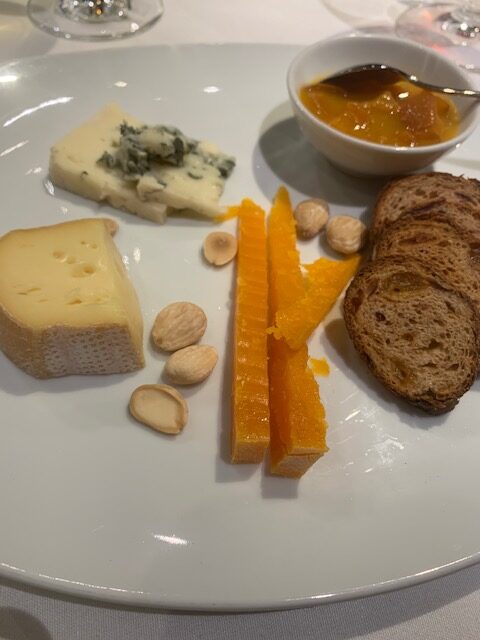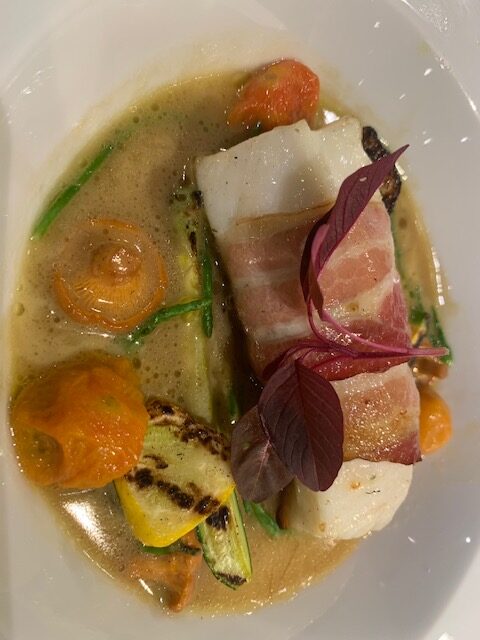 ---
You might also like: