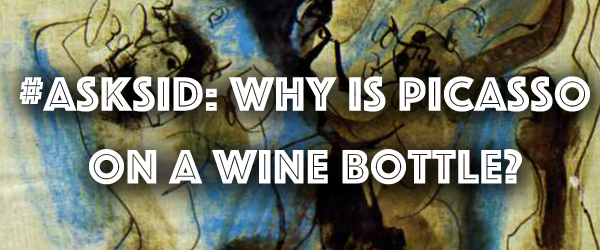 By Gilbert LE MOIGNE (Collection personnelle) [GFDL or CC BY-SA 4.0-3.0-2.5-2.0-1.0], via Wikimedia Commons
Question: How did my 1973 Chateau Mouton Rothschild come to have a Picasso on the label?   Thanks!
Answer: The Mouton label has been an important truly unique one since the initial 1924 Jean Carlu marking the very first chateau bottling of the entire harvest. Mouton was classified as a Second Cru in the 1855 classification but in 1973 was officially proclaimed as a Premier Cru. Before the coat of arms stated "Premier ne puis, Second ne daigne, Mouton suis" (First I cannot be, Second I disdain, Mouton I am) but was changed to "Premier je suis, Second je fus, Mouton ne change" (First I am, Second I was, I Mouton do not change). To celebrate this promotion and "en hommage a Picasso (1881-1973)" they used one of his paintings "Bacchanale" they already had in the Mouton Museum to illustrate this special label.

---
You might also like:

Loading ...