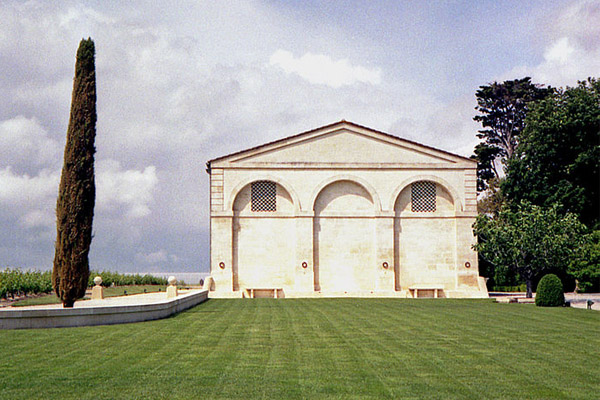 By Benjamin Zingg, Switzerland (Own work) [CC BY-SA 2.5], via Wikimedia Commons
Mouton Rothschild was a Second Growth in the original 1855 Bordeaux Classification but by decree of June 22, 1973 it became instantly a First Growth.  I have been an avid follower of this property even before their elevated status and fortunate to have tried many of their old vintages. Some that were truly outstanding vintages included 1961, 1959, 1949, 1947 and 1945. However a couple of disappointing verticals of this property back to the late 1800s and early 1900s had some of us saying maybe that was why it was declared originally as a Second. I admire the history, their inception of chateau bottling, the museum, and the unique distinctive labels (Dali 1958, Chagall 1970, Picasso 1973, and Warhol 1975). I also like the classy drinkability of the wines as well as their more value priced Fifth Growth Pauillac neighbouring stablemates Clerc Milon & D'Armailhac (formerly Mouton-Baronne-Philippe). Enjoying presently the perfumed stylish 1999 and riper 2003 of this latter wine while waiting for the 2000 to fully develop. The former chateau is much improved over the last 30 years with an impressive solid 1996. Look for both of these properties. It seems trendy among wine pundits presently to perhaps unfairly criticize Mouton as the most inconsistent of the First Growths though all of them have had their ups and downs. Certainly this was true during the difficult 1970s for many chateaux including Mouton and the 1990 vintage too but not warranted recently. I tried several vintages of Mouton over the last couple of months including a vertical back to 1975 and these are some of my brief impressions:
2006 & 2005: Both vintages impressive for their depth of fruit and age ability so continue to hold them.
2001: Lighter and more forwardly and can open them now. Prefer years 2002-2004 with 2003 best of the three but all approachable though not for me the very top quality of 2000 or 2005-2006 vintages.
1990: Some tannins left so decant but a little too lean with less fruit than ideal. Prefer both Pichon Baron & Lynch Bages.
1988: Some mocha-cedar bouquet but still tannic and the last year of that classic style vintage.
1986: Tried this several times in 2015 with 100 point Parker high expectations but though very dark concentrated with big fruit it still shows primary  and not seductively singing out yet. Show potential but suggest waiting a few more years.
1985: Like the elegance harmony and charm. 1985 often an under rated vintage while here again so delicious with round complex textures.
1983: Some August rains in the region but the wine surprises with balance and stylish drinkability.
1982: Several bottles tried consistently show rich ripe and fabulous fruit deserving the vaunted reputation and the high marks of Parker 100. Enjoy but will hold well too.
1979: Colour holding but simpler and ready for drinking now.
1978: The 2 different Jean-Paul Riopelle labels are intriguing but the wine is lighter and pleasantly mature. Consume.
1975: Cellared lots of this at a cheaper purchase price acquired in the late 1970s. Monitored it over many years and it started out very tannic hard and dry until more recently. Now has mellowed somewhat but still in that powerful tannic style that has a true Pauillac bouquet but shows better still with food like lemon glazed roasted rack & loin of lamb with roasted cauliflower & puree with dehydrated grapes.
1970: On release was considered an excellent year (coming after difficult 1969 & 1968) but beware of poorly stored bottles now. Latest one was a well stored example that was really beautiful with tobacco, cedar and all that special Mouton bouquet and taste! Classic.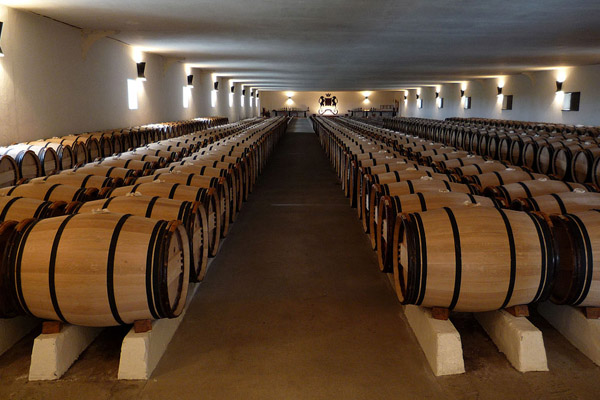 ---
You might also like:

Loading ...