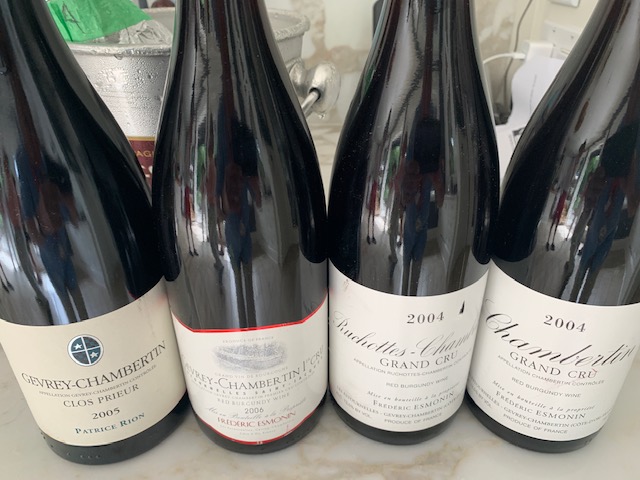 One of the traditional annual highlights in Vancouver is the La Confrerie des Chevaliers du Tastevin Summer Paulee. This is always a fun educational event usually with a specific wine region theme many of which were previously written up on this Blog. However this year on Sunday August 23 precautions against Covid-19 were in place so rather than one large group of 48 we were wisely split into six hosted locations of members each with eight persons. Everyone enjoyed the same outstanding French-styled lunch expertly prepared by Chef-Proprietor Jean-Francis Quaglia and his culinary team from Provence Marinaside Restaurant with identical wines served as shown on the menu. In addition each location had some special white Burgundy wines brought along to be tasted blind during the reception. Zoom meeting arrangements were set up for the end of the lunch to provide wider discussions among all locations. Sensible organizational idea to suit the times and most successfully executed. Maybe consider this innovative dine-around idea for one of your upcoming IWFS events.
As always the Paulee mystery wines were exciting to study. A varied selection at our venue included full ripe forwardly 2015 Meursault Charmes Chateau de Meursault, solid 2013 Puligny-Montrachet Les Folatieres Louis Jadot, disappointing pre-mox 2009 Meursault Perrieres Domaine Lafon, and charming elegant 2006 Corton Charlemagne Bonneau du Martray, Your scribe provided an old but sound mature 1985 Puligny-Montrachet Les Referts from Etienne Sauzet. It is remarkable how those 1985 & 1986 white Burgundies have stood the test of time with little concern for pre-mox issues. This 1985 wine was supposed to be a comparison with the same producer from the same vineyard in 2007 (22 years later) but La Garenne substituted for Referts vineyard at last minute. Both showed the producer style well with the older Les Referts spicy rich mature while La Garenne is younger leaner showing more acidity from both higher slopes and the vintage.
The reds were a mixed bag of three consecutive vintages featuring Gevrey-Chambertin mainly from Frederic Esmonin (a long time grower and also a wine producer from 1988 finding his really outstanding path during this present decade). 2005 is an outstanding classic year but "Clos Prieurs" is in 2 parts of 1er cru Haut next to Mazis & Village Bas further south-east all in Gevrey. Still it showed breeding and clean stylish delicious underrated fruit from Patrice Rion. Remember visits with him during the eighties at Daniel Rion before he broke away in 1990 with wife Michele and their son Maxime from 2005 for their own firm. The other two vintages of 2006 & 2004 are not classic. A few lovely 2006 out there but this Estournelles St. Jacques is rather typical in a somewhat leaner unripe style from the cooler year plus the cold winds of this site. This vineyard is benefiting from climate change and one to watch in hot vintages of 2018-2020 from Frederic Esmonin, Louis Jadot and others. The two Grand Crus suffered from being that controversial 2004 vintage. Many like to overly generalize the year 2004 as being tainted by pyrazines from lady-bugs but probably not the total picture as the the whites seem cleaner. Your scribe feels it is complicated by several factors including hail during July & August resulting in oidium (more usually a problem for whites) & rot conditions requiring rigid selection of grapes plus overall less ripeness of pinot noir. These resulting greener herbal notes shown here detract from the complex terroir lying underneath these two superb sites of Ruchottes and Chambertin (that prefers hotter conditions than even Clos de Beze). Still they showed better with the wonderful food courses. Wished they were from 2005 instead but what a difference a year can make with top Burgundy!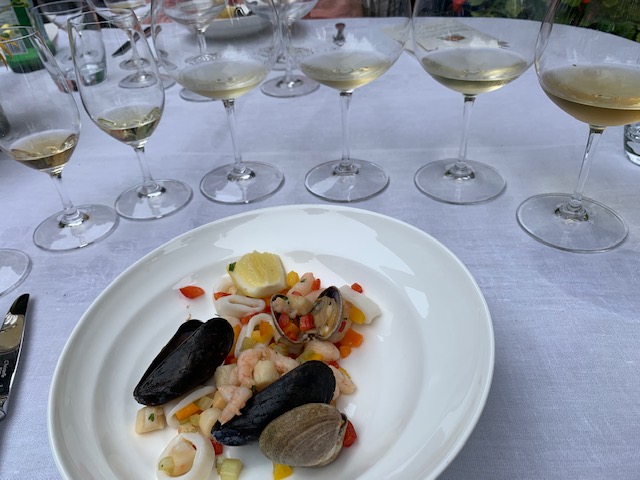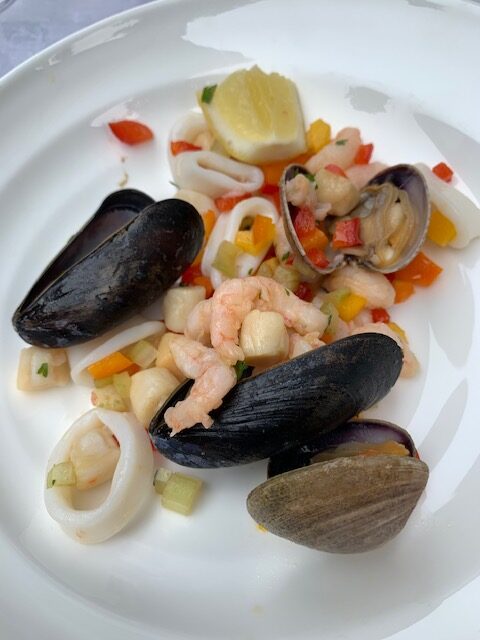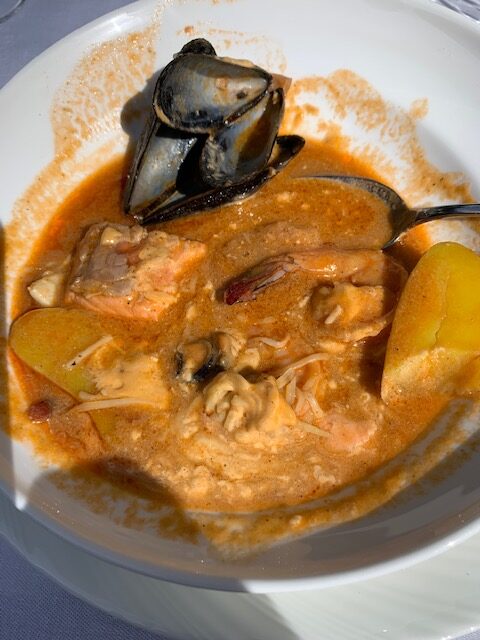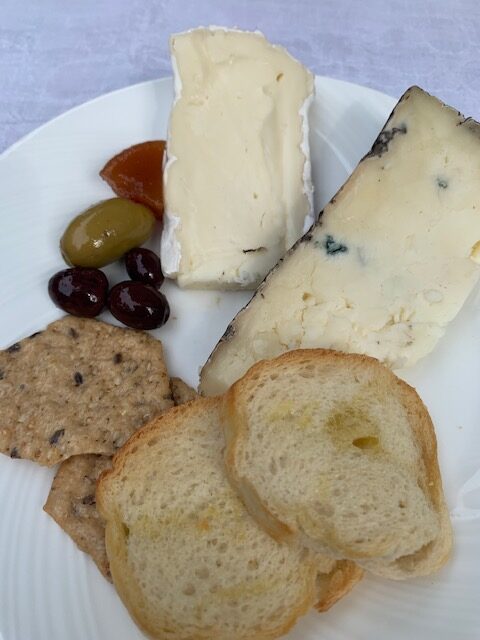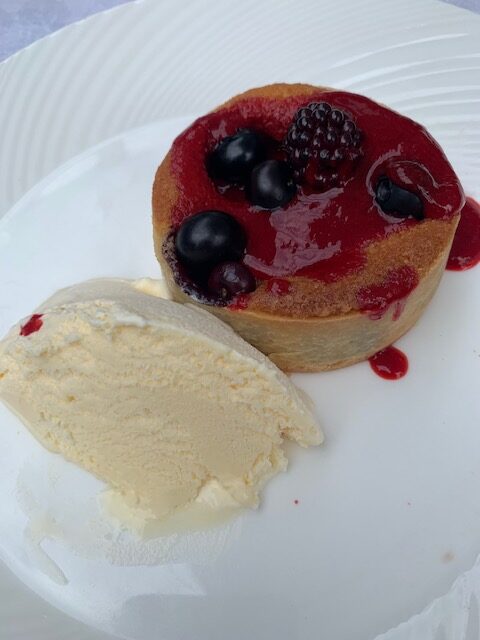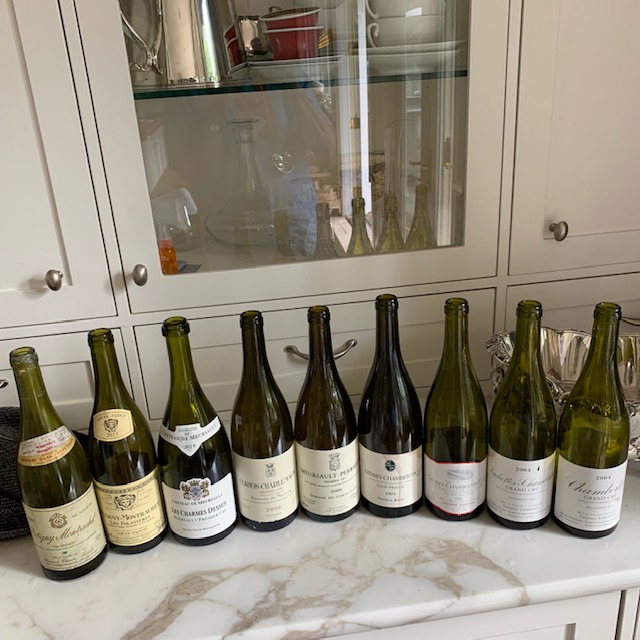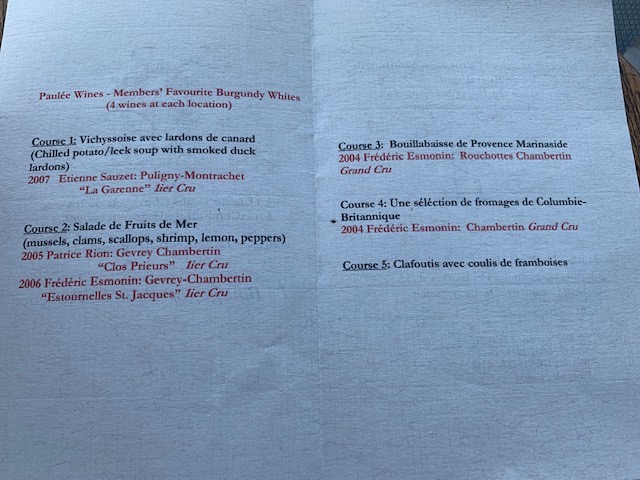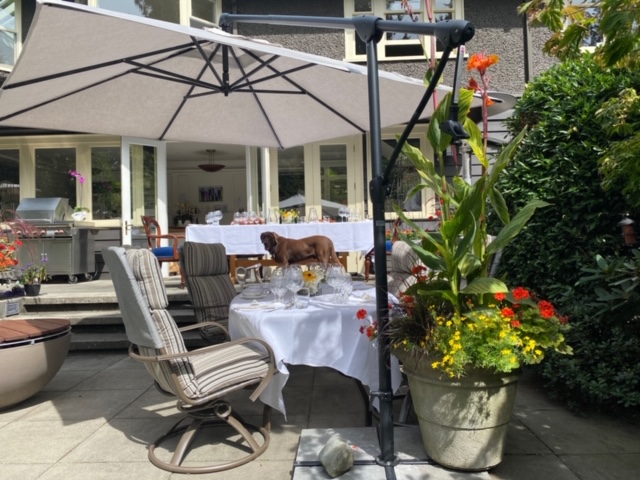 ---
You might also like: