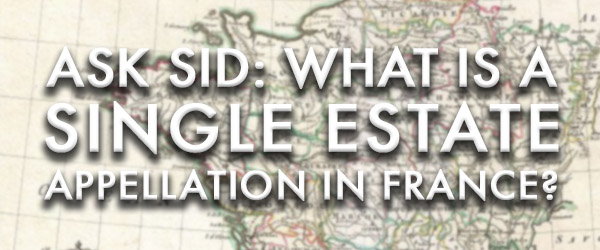 Question: What is an example of a Single Estate Appellation in France?
Answer: Just that – a single estate that has a monopoly on the wine produced from that appellation. Pretty unique n'est pas? A few examples that come immediately to mind are these:
1. Chateau-Grillet a small 3.8 hectare property of the Neyret-Gachet family in the Northern Rhone producing a small production white from Viognier grapes purchased in 2011 by Francois Pinault (Chateau Latour).
2. Clos De La Coulee de Serrant of the Joly family in the Appellation Savennieres-Coulee De Serrant Controlee in the Loire using Chenin Blanc grapes for a special white.
3. Societe Civile du Domaine de la Romanee Conti in Burgundy with two AOC monopole red wines of both Romanee-Conti & La Tache.
---
You might also like: