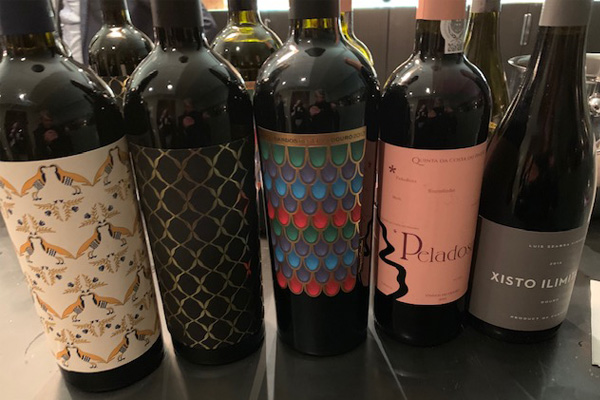 Portugal has a very long wine history with unique grape varieties grown over wide ranging microclimates producing everything from fortified ports to Mateus Rose. More recently they have done an admirable job in focusing on higher quality table wines especially from the Douro region. Your scribe has even noticed the growing popularity among the younger demographics of using white port of lower alcohol mixed with tonic rather than the traditional spirit for gin and tonic. Portugal is definitely on the move with both their growing tourism industry and the increasing diversity of their wines. This all was brought home last week at an extensive tasting in Vancouver by Avelino Santos of Premium Portugal Wines. Amazing selection of upmarket wines for tasting and purchase from many different producers made by exciting new winemakers. The grape selections included Alvarinho from Vinho Verde, Baga from Bairrada, lots of Touriga Nacional and blends from Alentejo, plus old vines field blends from the Douro & many more. Three very well priced sparkling wines for around $25 from J Rama Lda in Bairrada. Amazed they were able to get by the BCLDB the "Sexy" label for a unique Sparkling blanc de blancs from 4 different vintages by Fita Preda. Surprised by the wide range of wine styles. For example look more closely at these 5 reds:
1. Herdade do Arrepiado Tradicao Reserva 2016 $59 is 100% Touriga Nacional from Alentejo of 5000 bottles at 15 degrees alcohol aged 18 months in French oak by Antonio Macanita the best winemaker of the year in 2018. Like the pure full rich fruit textured statement.
2. Herdade do Arrepiado Collection Reserva 2015 $59 is a blend of 65%TN with almost equal Syrah, Petit Verdot, and Cabernet Sauvignon of only 3000 bottles also at 15 with 24 months in new French oak. More modern tasting and open aromas. Both have fun attractive labels.
3. Vasques de Carvalho Velhos bardos Reserva 2013 $81 a Douro field blend of 80+ year vines resulting in 1700 bottles from cool fermentation & 12 months in new French oak at 14.8 with more elegance to the spicy ripe fruit.
4. Quinta Da Costa Do Pinhao Peladosa 2015 $63 from Douro-Cima Corgo another field blend of over 20 varieties top cuvee of 80-90 year vines on Schist at 300-350 metres aged 21 months in 500 litre French oak producing 1920 bottles showing lovely intensity with freshness and structure depth at lower alcohol of 13 plus good aging potential. Another top winemaker from 2016.
5. Luis Seabra Vinhos Xisto Ilimitado 2016 $36 from Douro-Cima Corgo areas of Cotas & Ervedosa at 400+ metres a field blend 35-60 year vines aged 14 months in used French oak for 13000 bottles at only 12.8 is a drinkable good entry level value with ripe tannins from Luis Seabra a top winemaker in 2016.
Are you aware of so many new wines emerging on the export market from Portugal? Have you tried any you are buying? Check them out.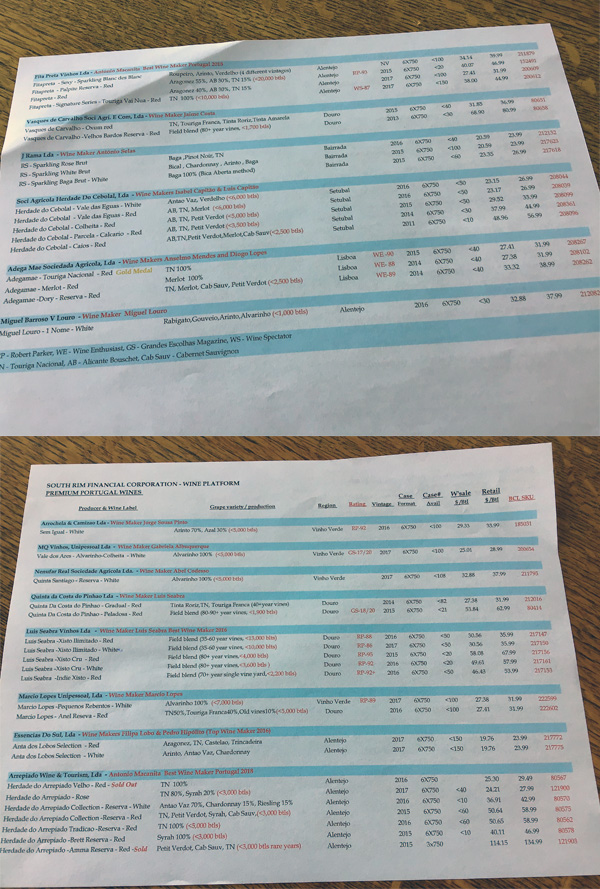 center

Loading ...
---
You might also like: