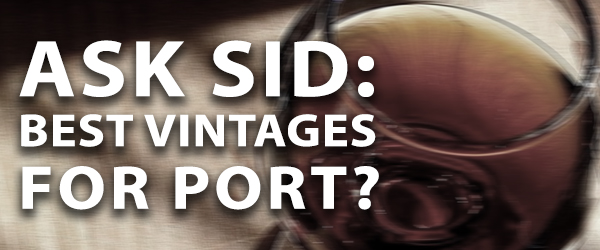 Question: What are the best vintages for Port?
Answer: Your question is not really clear but assume you are asking me which Vintage Port years are the best. Generally the year is less important for the many other port styles out there from Late Bottled Vintage to Single Quinta to old vintage Tawny. Our IWFS 2017 annual Vintage Card & Chart lists years 2015 back to 1995 but only gives a top 7 rating to three Vintage Ports: 2011, 2007, and 2000. Good choices though some would add 2003 and the 1997 is now approachable at 20 years.
Going back further here are some of my personal favourites: Classic 1994 with both 1991 & 1990 worthy, 1985, 1977 & 1970, 1963 (collected and enjoyed a lot of these but 1966 often seem to be aging better), 1955 underrated, the pair of preferred 1948 & 1947, 1945, 1931 especially famous Quinta do Noval Nacional (though last time tasted it with the Regular that outshone it), and historic old years of 1927, 1912, and 1908!
---
You might also like:

Loading ...