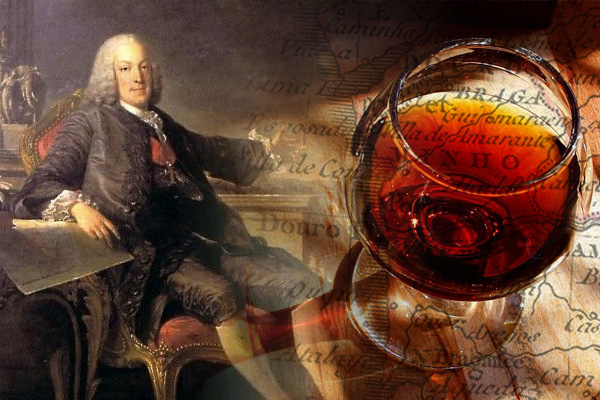 By Joseph Temple
Next year the International Wine and Food Society will embark on a luxury cruise along the Douro River to sample some of Portugal's best wines!  Sailing through one of Europe's best kept secrets, IW&FS members will visit the city of Porto and the Douro Valley, home of both port wine and the world's very first appellation – an appellation created under unique circumstances in the late 18th century as a result of a power struggle between Britain and Portugal over vino-supremacy.
The story dates back to the Anglo-French War which began in 1702 as part of the War of Spanish Succession. With champagne and claret no longer available to British wine connoisseurs, an alternative was desperately needed. Moving quickly, they soon found it on Portuguese soil as English merchants arrived at Oporto, shipping in bulk a red table wine from the Douro Valley back to London. And with the addition of brandy, this fortified wine, known as port, suddenly became all the rage across England.
After the signing of the Methuen Treaty in 1703 which allowed port to be brought in at low levels of duty, imports skyrocketed to 116,000 hectolitres annually—the equivalent of 15 million standard bottles by 1728.  However, British influence in the Douro was tense to say the least. "Such was England's control over Portugal during the first half of the seventeenth century that, at times, it was treated like a colony," according to author Richard Mayson in his book Port and the Douro.
With demand exceeding supply, growers also started cutting corners as overproduction spiraled out of control. Examples were the addition of spices such as cinnamon and ginger to enhance the flavor, using elderberry juice for color, putting more sugar and alcohol into the wine for sweetness, and finally, importing Spanish wines to make up for a dwindling number of grapes. Not surprisingly, as quality diminished, exports plummeted to 54,000 hectolitres by 1756.  Likewise, the price of a pipe of port went from 60 escudos in 1700 to just 6.3 by 1750.
Realizing that it was becoming a buyer's market, British merchants formed an association to control the price of port, paying growers next to nothing and on top of that, making them wait until the wine had been sold back in London until they received payment. With the animosity reaching a fever pitch, those in the Douro took their complaints directly to an autocratic leader, the Marquis of Pombal, who served as the Portuguese equivalent of a Prime Minister.
Using a recent earthquake as a pretext, in 1756, he took up their cause by forming the Real Companhia das Vinhas do Alto Douro, also known as the Douro Wine Company. A state monopoly, this company fixed the price of port from 25 to 30 escudos and had far-reaching powers as to what taverns in Oporto would be allowed to serve port. To maintain quality, rules were created that forbid the addition of certain substances to enhance the wine's flavor as well as ripping out all elderberry bushes just in case anyone was tempted. Additionally, a commission was established that drew up boundary lines around the Douro region, creating the first wine appellation in history.
To the delight of Portuguese growers, no British shipper was allowed to serve on the company's board of directors. But even domestically, there were issues as tavern owners protested the increase costs of port, leading to a bloody riot one year after the company was created. By 1770 though, the situation stabilized as approximately 160-180,000 hectolitres of port was being imported into England on an annual basis.
As the International Wine and Food Society tours this historic region next year, they will be visiting a region knee deep in a rich history where an international skirmish took place, pitting a nationalist uprising against foreign influence. And to think – it was all over a wine most of us today have with our dessert!
Sources:
Clarke, Oz. The History of Wine in 100 Bottles: From Bacchus to Bordeaux and Beyond. London: Pavilion Books, 2015.
Mayson, Richard. Port and the Douro. Oxford: Infinite Ideas, 2016.
Phillips, Rod. Alcohol: A History. Chapel Hill: UNC Books, 2014.
Robinson, Jancis. The Oxford Companion to Wine, 4th Edition. Oxford: Oxford University Press, 2015.
---
You might also like: