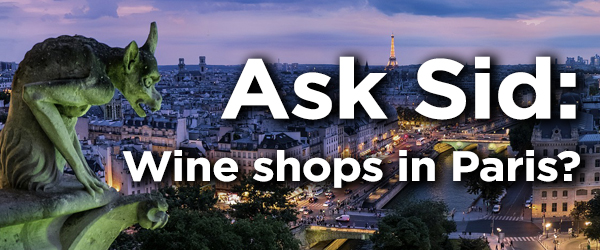 Question: Heading to Paris and would like a recommendation for a big wine shop with many selections. Your help please?
Answer: One of the delights of visiting Paris is popping into a diverse number of quite small wine shops in the 20 different arrondissements or districts all providing some unique wine selections. However one of the better ones to check out is Nicolas with many outlets usually with some wines on sale – especially Champagne. Department stores such as Bon Marche and Galeries Lafayette have extensive wine departments. Another must is the large Lavinia in the 1st A at 3 Boulevard de la Madeleine downstairs cellar with their excellent selections of older vintages of classic wines. They also have locations in Madrid & Geneve. They have a value priced exclusive at 19.90 euros like the elegant 2015 Pernand-Vergelesses from quality Burgundy producer Pavelot or even a vertical of Chateau Pichon-Lalande starting with the current vintage of 2015 (242 euros a bottle) back to more expensive older ones of 1988 (365), 1986 (575), 1985 (655) and 1981 (386).
Check out these suggested ideas and enjoy your wine shopping fun experiences in Paris.
---
You might also like: