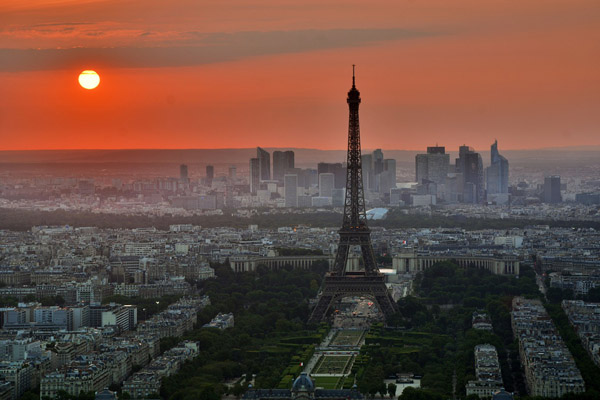 So many things to do and see in Paris and not enough time. The requisite museums, art galleries, chocolate & pastry shops, markets, passage ways, restaurants, parks, bridges etc. have to be checked out and everywhere you look including Google there are even more suggestions. It is still thrilling to find new discoveries on your own as well. Nonetheless here are some of my ideas that brought joy on another visit during May 2014:
A. MARKETS:
Fav is still Marche D'Aligre 12A. Stop at nearby Ble Sucre for Pain aux Raisins. Also old Rue Mouffetard 5A and Rue Montorgueil 1A. Less impressed this trip with touristy Cler 7A and Poncelet 17A.
B. BREAD:
So many choices! Even the contest for the best baquette won the last 2 years by spots in the southerly 14A. Fav still wood burning ovens of Du Pain Et Des Idees 34 rue Yves Toudic 10A – wonderful croissants (1E45), "escargot" pastry (2E80) of pistache, pralines, and raisins. Baguettes and quarter loaf Pain des Amis (2E45), and quarter of grainy Epeautre (4E20). Dependable locations of Eric Kayser hard to beat.
C. STORES:
Great shopping. Check out department stores of Galeries Lafayette, Printemps both on Blvd Haussmann and Bon Marche. Excellent food sections. My wife Joan likes Arche for shoes. Monoprix super groceries and even classy Le Mesnil Grand Cru Champagne (22E50). Nicolas has frequent sales and some cheap wine prices at C Discount 63 rue du Bac 7A.
D. GLACE et SORBET:
Berthillion – 31 rue St. Louis en l'Ile. Ice Creams. True passion fruit and pear flavours. Grom – 81 rue de Seine 6A. Outstanding gelato preferred over Amorino locations.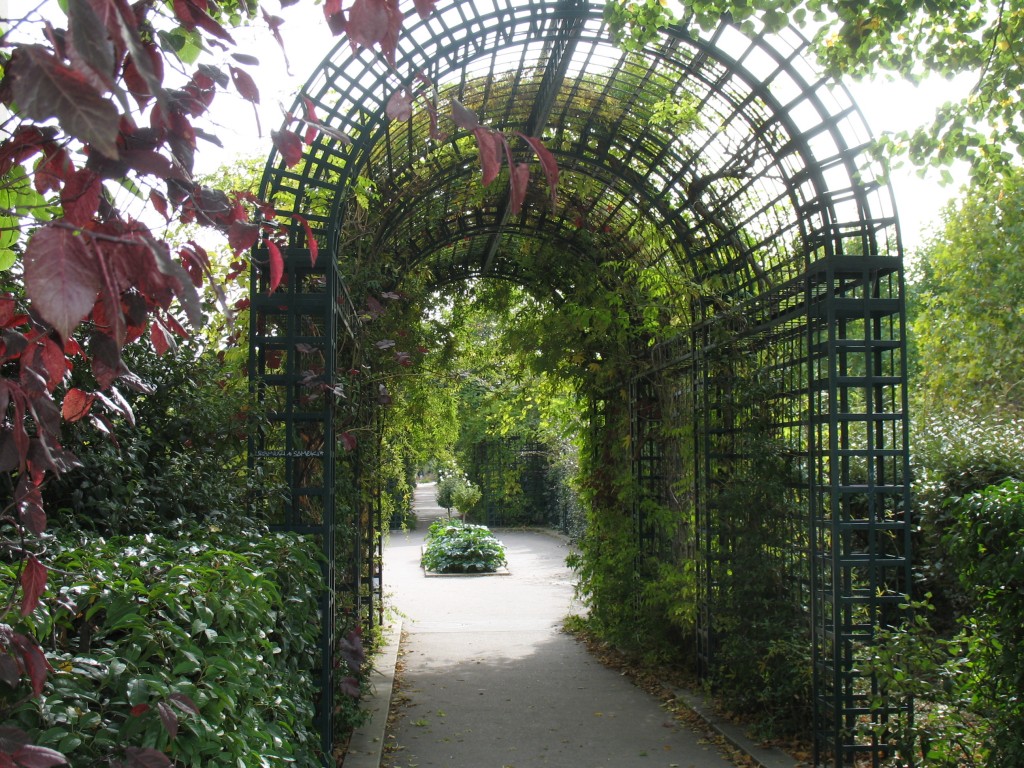 By Twice25 (Own work) [CC BY-SA 3.0 or GFDL], via Wikimedia Commons
E. WALKS:
So many passageways and bridges and romantic parks. Be sure to walk the 12A Promenade Plantee (tree lined elevated walkway).
F. RESTAURANTS – 10 varied choices:
1. AKRAME 16A Visited for 4th straight year and just received 2nd Michelin star 2014.
Always outstanding with amazing pigeon.
2. SPRING 1A Chef Daniel Rose only doing dinners now with the surprise fresh market items.
3. RECH 17A Classy new 1 star Michelin with a fresh sustainable fish emphasis from famous chefs Jacques Maximin/Alain Ducasse.
4. MON VIEIL AMI 4A Many lunch visits for the fantastic Plat de Jour for 15E50 which is published a week ahead and might be comfort Blanquette de Veau, Beef Cheeks, or Osso Buco
all with lots of vegetables. Chef Antoine Westermann previously had a 3 star in Strasbourg. Also has poultry at Le Coq Rico 18A and soon opening one in New York 32 East 20th. Go to Berthillon afterwards for dessert.
5. SEPTIME 11A Another new 1 star chef Bertrand Grebaut. Value 3 course lunch 28E
6. COME A CASA 11A Super Italian find Chef Flavia Federici & Gianluca
7. LES ENFANTS ROUGE 3A Japanese chef Dai Shinozuka & wife Tomo cooking French with a lovely spotlight in NY Times Magazine March 30, 2014.
8. FISH LA BOISSONNERIE 6A Many visits. Always dependable value for the quality. Visit Grom after for dessert.
9. LE BISTROT PAUL BERT 11A Old fashioned but amazing 19E 3 course value of tasty herring potato salad, roast chicken and macaroon chocolate. On his own street at #16 with another one slightly more upscale at #6.
10. LE RICHER 9A Fun bar snack spot anytime. Good Aubergine-Burrata 6E50 & Tortilla 5E
Enjoy your next visit to Paris!

Loading ...