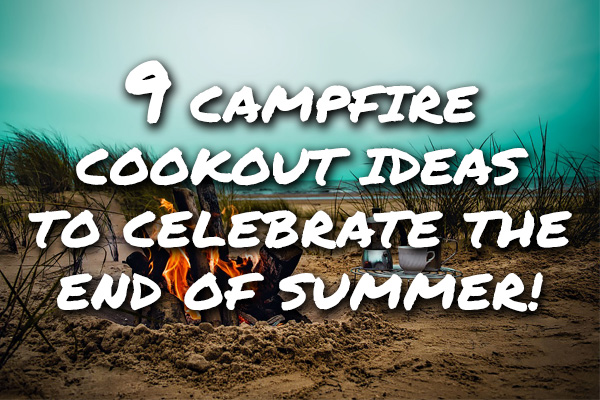 By Joseph Temple
As summer comes to an end, we all try to fit in one last great weekend adventure. And what better way to say goodbye to those hot summer days and hello to cooler autumn nights that an outdoor celebration. Whether you have one last beach party cookout or go camping in the woods, here are some classic and a few new ideas to feed the crowd!
---

1. Cowboy classic chill. You can also try a vegetarian stew (don't forget to pre-prep) or baked beans.

blank

2. Whether you call then flapjacks, hot cakes, or pancakes, who wouldn't love waking up to these for breakfast?

blank

3. Kids love marshmallows and chocolate, but adding granola and dried fruit to you banana boats will give them a more sophisticated flare.

blank

4. Baked apples are made even better with a simple oat crumble perfect for anytime.

blank

5. For a new twist on a fun snack, bake muffin batter in orange halves after eating the refreshing fruit inside. It's a great way to unwind after a long hike.

blank

6. Hot dogs and campfires go hand in hand. Why not try some sausages for something a little bit different?

blank

7. Nothing says camping like a good old fashioned eggs and taters breakfast!

blank

8. One word: S'mores!

blank

9. Feeling like you really want to live off the land, go fishing! It won't get fresher than this!

blank
---
You might also like: