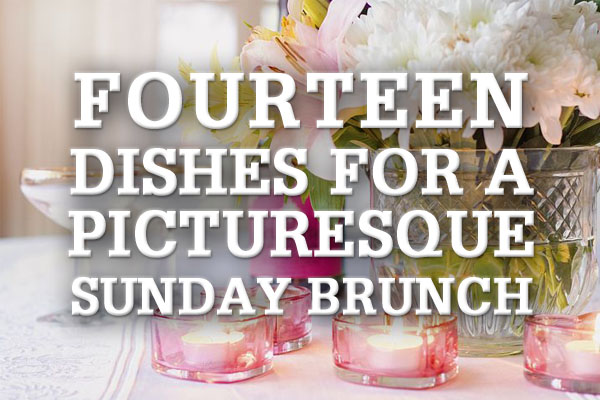 By Joseph Temple
A good weekday starts with a good breakfast, but a great Sunday starts with a great brunch!  These ideas will be a sure fire hit at your next mid-morning gathering.  Bon Appetit!
---

1. Blackberry Pancakes

2. Swiss Cheese Mushroom Panini

3. Honey Toasted Granola and Greek Yogurt

4. Poached Lobster & Eggs with Hollandaise

5. Scandinavian Sandwiches

6. Custard and Fruit Pastries

7. Veggie Frittata

8. Croissant Eggs Benedict Sandwich

9. Classic French Omelet

10. Simple Egg Breakfast & Cappuccino

11. Belgian Waffles

12. Crepes

13. Fried Eggs and Tomato on Toast

14. Toad in a Hole
---
You might also like:

Loading ...