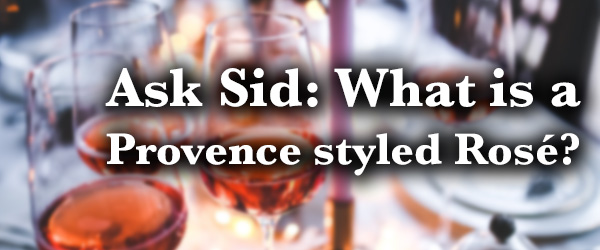 Question: Lots of Rosé wine out there to try but some are called in the Provence style? What does that mean?
Answer: Generally refers to those Rosés made in a style of those wines coming from Provence in southern France. That is they have quite a light pink colour with a drier crisp refreshing taste that exude lovely drinkable charm. In Provence the grapes used include Grenache, Cinsault, Syrah, Mouvedre, Carignan and Tibouren but Rosés from elsewhere often use their own local grape varieties. Enjoy!
---
You might also like:

Loading ...