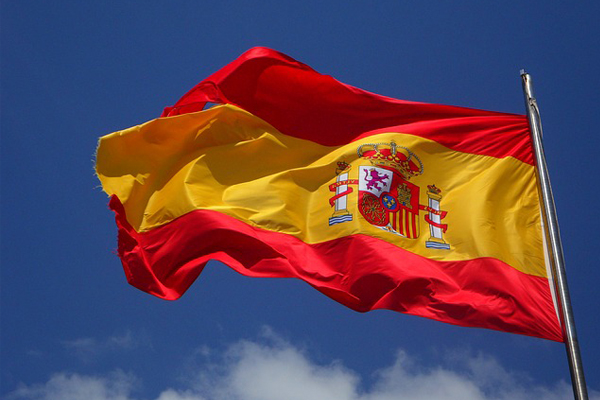 By Joseph Temple
"Spain as a wine country was vast but antediluvian," according to wine writer Oz Clarke. "Whereas France had developed sophisticated export markets in northern Europe and North America, which demanded high quality and encouraged experimentation and improvement, Spain relied on a famously undemanding Spanish-speaking ex-empire and an undemanding local population."  Fast forward to more than a century later and the latest statistics on Spanish wine show that while many advances and innovations have been made, the above statement still rings true.
According to the Spanish Observatory of Wine Markets (OEMV), a new report released this month shows that Spain is currently the world's biggest exporter of wine, selling an estimated 22.8 million hectolitres abroad last year.  This places the kingdom ahead of both Italy at 21 million hectolitres and France at 15 million hectolitres. However, before any hispanophile decides to celebrate by popping the cork on their favorite bottle of Cava, it's important that they also learn about this vital caveat.
While Spain is definitely number one when it comes to volume, in terms of revenue, the country earned a reported €2,850 million, placing them well behind France at €9,000 million and Italy at €6,000 million annually. In fact, at an average of €1.25 per litre, only South African wines are sold cheaper on the global marketplace. The reason for this disparity between volume and revenue is bulk wine, which represents more than half of Spain's total sales in 2017.
In an article published on the site EuroNews, the author writes, "The main challenge facing Spain is reducing the sales of cheap, mass-produced wine, which is flooding the market despite a lack of internal structures to deal with its distribution."
Unfortunately, that task is easier said than done. With 12.6 million hectolitres shipped overseas last year, more than two thirds of Spanish production is sent to foreign markets.  And while Germany remains Spain's biggest customer followed by the United States and France, China has now become the kingdom's fifth largest customer with bulk wine exports seeing the highest growth rate at 36.2 percent.
Compounding the problem was last year's late spring frost followed by the intense summer heat, leading to a 56-year low for global wine production. Having the highest vineyard area in the world at one million hectares, Spain clearly felt the tremors of Mother Nature from La Rioja to Andalusia. In an article published on the Drinks Business website, Richard Cochrane, managing director of Félix Solís UK stated: "The harvest in Spain is down 30% on average and some producers might run out of wine. There is an enormous amount of bulk wine coming out of Spain and it remains the go to place during a wine shortage."
Topping it off, the domestic market continues to nosedive, causing foreign demand to dictate the industry's direction.  For nearly four decades, Spanish wine consumption has declined, making it now lower per capita than the United Kingdom. And according to Decanter magazine, those domestic figures included 70 million tourists!  So if Beijing and Berlin are demanding bulk wine for the foreseeable future, a change in direction seems highly unlikely.
Added all up, we can see that Spain is clearly at a crossroads. Certainly there are many vineyards of distinction (one 2015 Spanish wine was called one of the world's greatest by esteemed critic James Suckling) but in order for the country to compete as global powerhouse in terms of both quality and quantity, a major overhaul in how Madrid looks at its wine industry is desperately needed.
---
You might also like: