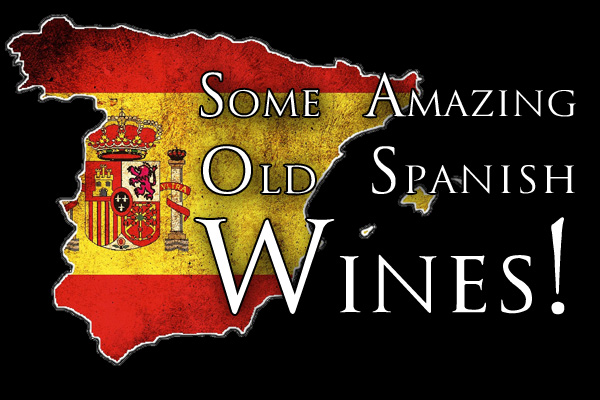 Pleased over the past week to have the opportunity to drink quite a few old Spanish wines in San Sebastian. Brought back such fond memories from several decades ago of marvelling at the dusty treasures including Marquis de Riscal (some of those memorable 1920s with less than 10 degrees alcohol), classy Marquis de Murrieta and Torres Black Label Mas de Plana from both 1970 and 1971 (cabernet sauvignon vines planted in 1966).
Recent experience finds quite a bit of bottle variation as expected on these old wines but some show a touch too much volatile acidity and oxidation with that signature American oak. It is all part of their interesting unique trademark.
Particularly good showing this week by the 1964 year with Bodegas Bilbainas Vina Pomal Reserva Especial (preferred the 1955), Cune Vina Real Reserva Especial (preferred the 1951) and Bodegas Unidas Siglo (their historical 1928 was the oldest star one evening) all performing very well. Some of the younger wines were fresher and showed more spicy fruit like 1970 Cune Imperial, 1968 Vina Real Gran Reserva, 1959 Bodegas Unidas Fuenmayor Gran Reserva and 1955 Bodegas Santiago Yago Condal Reserva Especial. One of the cleanest and most elegant of all was 1952 Berberana Gran Reserva!
Vega Sicilia Unico is a favourite of mine which has some proven amazing aging ability. This week enjoyed trying the open complex nose of a surprisingly approachable 1991, the deep solemn wonderous depth of 1970 still needs more time even after 16 years in wood and some bottle age, the delightful drinking smooth textured charming 1962, and the 1960 in magnum (the first vintage that used this format) quite closed in and backward for 56 years of age!
The star one evening was certainly Maria Jose Lopez de Heredia and her outstanding wines. Even the old whites of Tondonia Gran Reserva 1973 & 1957 were of interest as was a 1926 Sauternes they had originally bottled and now opened with port tongs. However it was the reds that were truly remarkable showing an extra level of intense fruit with balanced acidity resulting in true old wine elegance. My congratulations!
Tondonia is a much bigger production at nearly 10 times that of the only 15 hectare 5000 bottles of Bosconia. The 1964s were from "a great but high yielding year and are still babies". Interesting that Tondonia was served with Bacalao Pimento (codfish red peppers) and Bosconia with Lomo de Cordero (lamb loin). It was said that the 1954s would not improve "but they just keep on improving". I bought 24 bottles of Tondonia in that wire mesh wrap during the 1980s and enjoyed drinking them all up over 20 years. This 25th bottle was the best showing for it yet! Surprisingly the Bosconia 1954 was lighter and more aged than Tondonia but so stylish too. The brightest stars might have been both 1947s. Exceptional year and such brilliant complexity coming through! The oldest served was 1934 Tondonia with big young colour and an intriguing nose the best part of it but the palate revealed the fruit was drying up showing a little too much acidity creeping in but still an historical treasure.
Encourage you to look for some of these special old Spanish gems.
---
You might also like:

Loading ...