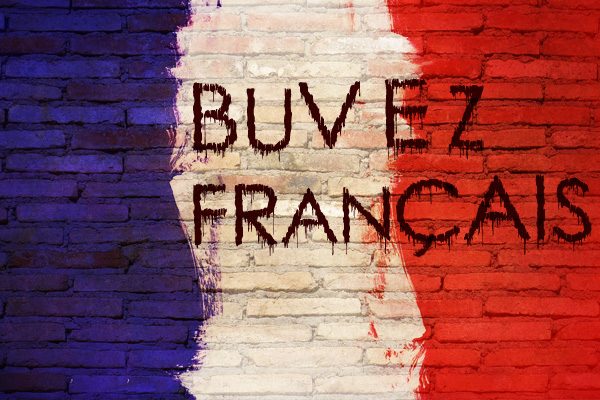 By Joseph Temple
Last week in the commune of Narbonne, a tasting cellar was burnt to the ground in a deliberate act of arson. "It was very violent," recalled one horrified employee being interviewed by The Telegraph. The target—Domain Jean Glazes—had recently been accused of purchasing 3.5 million bottles of cheap Spanish wine and repackaging it with phony French labels. And written on the walls engulfed in flames were the letters "CAV". For those living in the region of Languedoc-Roussillon, it is clearly the work of the Comité d'Action Viticole, an underground criminal network that has instilled fear across southern France for more than forty years.
Consisting of approximately 1000 tight-lipped members, the group also struck earlier this year when it hijacked five tankers near the border between Spain and France. Pouring 90,000 bottles of Spanish wine out onto the roads, the group said it was a calculated response to what they perceive are unfair trade advantages. Those vehicles that were allowed to pass had the words "vin non conforme" (non-compliant wine) marked on the side of their trucks.
For most Americans who adhere to a zero-tolerance policy when it comes to private property damage, the idea that local authorities considered this incident to be a mere "social action" is unsettling. But in France, where violent labor unrest is almost a national pastime, you need to understand the troubled past surrounding one of the country's largest wine-growing regions.
While the names Bordeaux, Burgundy, and Champagne are famous across the world, Languedoc-Roussillon, which sprawls along the Mediterranean coast has been described by author Michael Steinberger as "a viticultural backwater, producing cheap wines for the French working classes." Known for its low-grade vin de pays and vin de table wines, the vignerons of this region have been feeling the squeeze for many years. For starters, the economic subsidies that France used to give to these farmers have disappeared as the country entered a new era of free trade becoming a part of the European Union. Additionally, French consumers—the key market for the Languedoc—are drinking less wine, down 50 percent since 1960 as new cultural norms have taken over society. However, this biggest blow came from countries like Chile, Argentina, and Spain whose less expensive wines have been able to undercut the French. In fact, France became the biggest buyer of Spanish wines in 2014, purchasing 580 million liters, a 40 percent rise from the previous year.
Add all these factors together and you have an extremely volatile situation that has been bubbling for decades. When the CAV was formed in 1970 (also known as the Comité Régional D'action Viticole or CRAV), their message was one that resonated with many frustrated winemakers. As Steinberger explains: "By portraying its battle as one not just about vintners but also about vineyards, CRAV tapped a deep vein of French nostalgia. Agriculture held a sacred place in French life; the French considered themselves to be a nation of small farmers, and their reverence for the land and those who worked it seemed to grow stronger as more and more people abandoned the country for the city."
Beginning in the 1970s, CAV became infamous for blocking roads and emptying tankers of imported wines while simultaneously damaging the cellars of merchants suspected of importing these wines. "Each bottle of American and Australian wine that lands in Europe is a bomb targeted at the heart of our rich European culture," said one sympathizer. Not surprisingly, this type of incendiary rhetoric would go onto fuel a shootout in 1976 between CAV supporters and police after the former blocked the railway line at the Montredon Bridge in Narbonne, which resulted in two deaths. Due to the group's increasing militancy and the worldwide publicity that followed, Libyan dictator Muammar Gaddafi reportedly offered CAV $50 million dollars and military training to overthrow the French government, an offer that was declined by co-founder Jean Vialade.
Fast-forward to the past fifteen years and the violence has showed no signs of slowing down. In March of 2005, CAV claimed responsibility for a bomb that exploded at La Braume winery, damaging the barrel cellar and roof. That same month its members hijacked a truck, shooting at its fuel tank and emptying 25,000 liters of Spanish red wine into the streets. And this is only the tip of the iceberg; incidents have ranged from setting freight cars on fire to blowing up a tax collector's office. In a taped message to Nicolas Sarkozy back in 2007, several men wearing balaclavas warned the French president that "blood would flow" if wine prices were not raised.
As trade barriers come down, increased (and in many cases, unfair) competition is driving anger and resentment to record highs, especially in rural areas. "If a French wine maker produced wine with Spanish rules, he simply wouldn't be able to sell it … Europe's all very well, but with the same rules for all," said the president of a winemakers' union. Of course, on the opposite side of the spectrum, many view this type of mindset as simply out of touch with a more global 21st century. "Many people in that part of France understand the world is changing and people are no longer content to drink cheap vin de pays," said one winery owner. "But there are others who have not moved with the times."
Unfortunately, unless something is done to diversify the region, more attacks by CAV and it supporters are inevitable. "These people—if they don't have viticulture, they would have nothing," said one economic expert. "Without wine, it would be a desert."
Sources:
Charters, Stephen. Wine and Society: The Social and Cultural Context of a Drink. Abingdon-on-Thames: Routledge, 2006.
Colman, Tyler. Wine Politics: How Governments, Environmentalists, Mobsters, and Critics Influence the Wines We Drink. Berkeley: University of California Press, 2008.
Hovington, Steve. The Grape Escape. Leicester: Troubador Publishing Ltd., 2011.
Steinberger, Michael. Au Revoir to All That: Food, Wine, and the Decline of France. New York: Doubleday, 2010.
Torrès, Olivier. The Wine Wars: The Mondavi Affair, Globalization and 'Terroir.' New York: Palmgrave MacMillan, 2006.
---
You might also like: