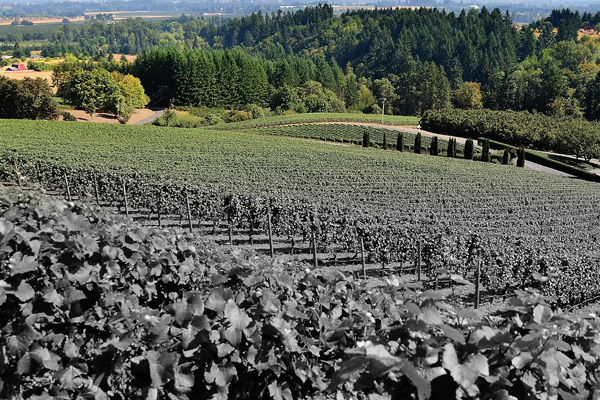 By Joseph Temple
A report released by the International Organisation of Vine and Wine (OIV) this month sheds new light on what Mother Nature did across Europe last year as a brutal combination of spring frosts, summer heat, droughts, and various storms resulting in a record 60-year low in total output as global wine production fell to 250 mhl (millions of hectoliters).  This represents a drop of approximately 23.6 mhl from 2016.
The countries hit the hardest were Spain, Italy and France; Europe's big three producers comprising over half of the global wine trade. During the past year, those nations experienced a drop of 20%, 17% and 19% respectively as extreme weather took its toll. This should come as no surprise to those following current events in the world of wine as countless news reports have chronicled the problems vintners experienced last year. According to one high-end wine merchant interviewed by The Guardian, "the total acreage of Bordeaux – has been ravaged … like the overall harvest across Italy and Spain, [the Bordeaux harvest] has been decimated but it tends to be more flat lying, higher volume production land that has been hit." Furthermore, last week's blog entry about the situation in Spain highlighted that country's need to focus more on cheaper bulk wine in order to compensate for this loss.
Looking deeper into the report, we see that it is a tale of contrasting continents. While Europe was rocked, the United States remained relatively stable, experiencing only a one percent drop in production. And below the equator, Argentina has reason to celebrate as it rebounded from a disastrous harvest in 2016 stemming from El Niño as production levels spiked by 25%. Likewise, other countries in the southern hemisphere such as Australia and South Africa saw increases as well.
Moving from supply to demand, worldwide consumption levels saw a slight gain at 243 mhl, up 1.8 mhl from 2016. The globe's biggest consumer remains the United States which represents roughly 13% of all wine sales. But an up and comer is China, which purchased 17.9 mhl, a 3.5% jump from last year, showing a faster rate of growth than its American competitor. In comparison, France, Italy and Germany –Europe's three biggest consumers—all remained relatively static at -0.4%, 0.9% and 0.3% respectively.
One interesting fact from the OIV's report pertains to sparkling wine, which saw the biggest growth in both volume at 11.2% and total value at 8.9%, making bubbly nearly a fifth of the global market. Additionally, despite countries like Spain turning to cheap wine in these troubled times, bulk exports actually fell sharply.
With demand up and supply down, the logical outcome from all these figures is a price increase that consumers are likely see in the near future.  With erratic weather conditions now becoming par for the course, the European Academies Science Advisory Council released a document stating: "[The EASAC found] evidence for overall increases in the frequency and economic costs of extreme events, which emphasized the importance of society adapting its future planning to allow for these new extremes." Might be time to stock up.
---
You might also like:

Loading ...