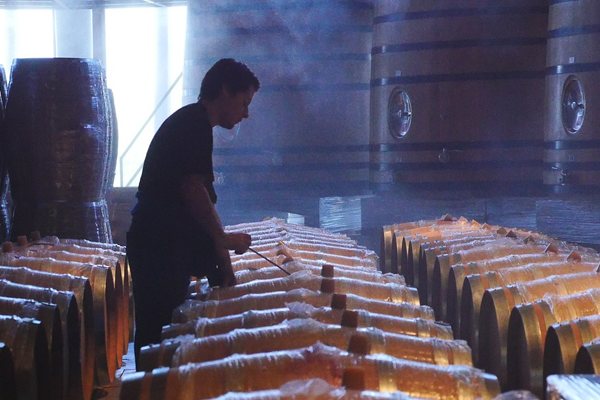 By Joseph Temple
The numbers are in!
This week the International Organisation of Vine and Wine (OIV) released its annual report on the state of the industry for 2016. While not as bad as some experts had predicted last year, the information did confirm that annual global output is definitely on the decline. Dropping 3.2% from 2015, the countries hit the hardest were France, Chile, Argentina, and South Africa, who all felt the impact of bad weather conditions. According to the OIV, the top ten wine producing nations contributing to a worldwide output of 267 million hectolitres (mhl) in 2016 were:
1. Italy (50.9 mhl – up 2% from 2015)
2. France (43.5 mhl – down 7%)
3. Spain (39.3 mhl – up 4%)
4. United States (23.9 mhl – up 10%)
5. Australia (13.0 mhl – up 9%)
6. China (11.4 mhl – down 1%)
7. South Africa (10.5 mhl – down 6%)
8. Chile (10.1 mhl – down 21%)
9. Argentina (9.4 mhl – down 29%)
10. Germany (9.0 mhl – up 1%)
Over a sixteen year period, global output has varied, reaching highs in 2004 and 2013 with 298 mhl and 290 mhl respectively while dropping to 258mhl in 2012. But when looking at country-by-country, we see that as most of Europe and South America are either stagnant or in decline, the United States, Australia, and New Zealand have seen the most impressive gains over this past decade.
Moving from supply to demand, the numbers for 2016 show that worldwide consumption reached 242 mhl, slightly up from the past two years. Still recovering from the global financial crisis of 2008 when demand hit a record high of 250 mhl, the OIV report confirms that the market has been relatively stable since the recession began. When it comes to who is drinking all this wine, the top ten countries are:
1. United States (31.8 mhl – up 2.5% from 2015)
2. France (27.0 mhl – down 0.7%)
3. Italy (22.5 mhl – up 5.3%)
4. Germany (20.2 mhl – down 1.8%)
5. China (17.3 mhl – up 6.9%)
6. United Kingdom (12.9 mhl – up 1.4%)
7. Spain (9.9 mhl – down 0.4%)
8. Argentina (9.4 mhl – down 8.3%)
9. Russia (9.3 mhl – up 0.3%)
10. Australia (5.4 mhl – up 2.4%)
Interestingly, while the United States reigns supreme for the sixth year in a row for total consumption, when looking at it on a per capita basis, Portugal receives top honors at approximately 54 liters per person annually. In comparison, the average American over 21 years of age consumed just 11.9 liters, nowhere near the top ten and well below countries like Sweden, Switzerland, and Romania.
Trade-wise, Spain, France, and Italy represented roughly 55% of all wine exports in 2016. However, in terms of dollars and cents, the French Republic owned 28% of the market, earning over 8 billion euros last year. The greatest increase in imports comes from the Chinese, which has shot up a remarkable 45% from 2015, placing them in the top five countries alongside America, the United Kingdom, Germany and Canada.
What do you think of all these facts and figures? Does anything stand out? Comment below.
---
You might also like:

Loading ...