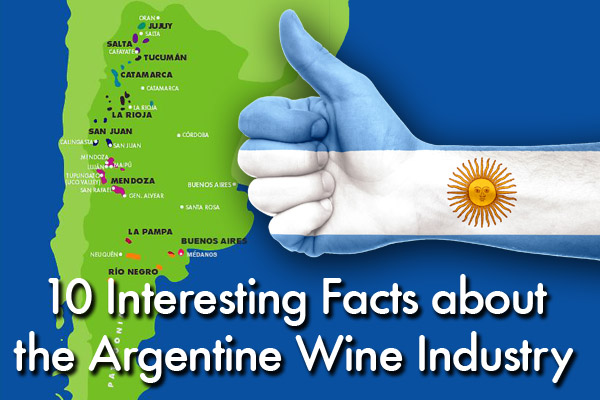 By Joseph Temple
Twenty years ago, few people living outside the borders of Argentina knew about its local wine industry.  Today, exports are at nearly a billion dollars per year, fueled largely by its world-famous Malbec grapes and a cost-friendly price tag (although this may be changing soon).  With Argentine wines being sold across the globe, it's hard to imagine that at one time, the nation's growers gave little thought to exports.  Of course, with a per capita consumption of twenty-one gallons per year – one of the highest in the world – satisfying their own people's thirsty palates took top priority.  But with increased foreign investment, Argentina began aggressively looking at markets beyond South America.  And although the country has become synonymous with Malbec, other varietals including Cabernet Sauvignon, Chardonnay and Sangiovese are being cultivated near the Andes, where the melted snow from the mountain tops is used to nourish the land through an impressive irrigation system.  So for this week, have a look at ten interesting facts about the Argentine wine industry.
---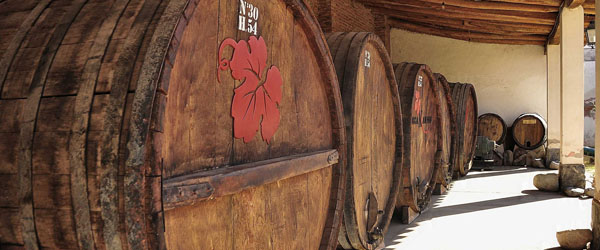 By Rod Waddington from Kergunyah, Australia [CC BY-SA 2.0], via Wikimedia Commons
1. Argentina is the number one producer of wine in South America
and the world's sixth-largest producer.


blank




blank




2. Wine grapes have been grown in Argentina since at least the mid-16th century.


blank




blank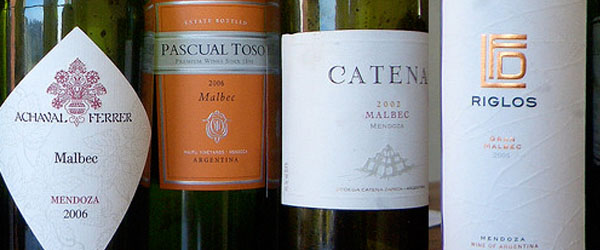 By Fred von Lohmann from san francisco (Wine Tasting: Malbec) [CC BY 2.0], via Wikimedia Commons
3. More Malbec is grown in Argentina than anywhere else in the world.


blank




blank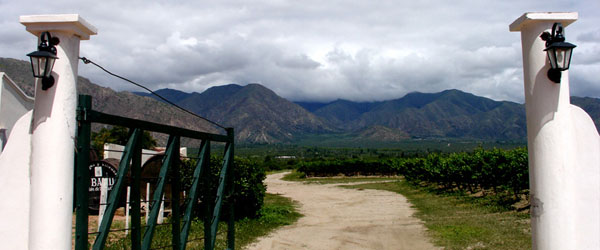 By Emilia Garassino [CC BY-SA 2.0], via Wikimedia Commons
4. Most of the nation's wine regions are located in the west central part of the country near the foothills of the Andes Mountains. With elevations
up to 4,900 feet above sea level, some of these vineyards have the highest altitudes in the entire world.


blank




blank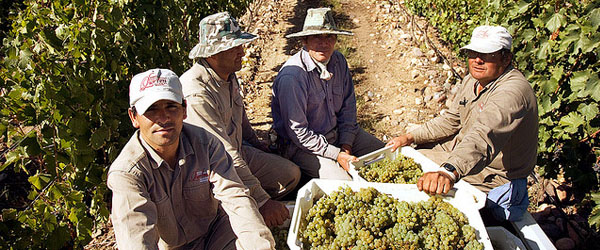 By Fabio Ingrosso (Flickr: Francois Lurton, vigneti in Argentina) [CC BY 2.0], via Wikimedia Commons
5. In Argentina, the land and labor costs are roughly $30,000 per acre. In comparison, the same costs per acre in the Napa Valley are $300,000.


blank




blank




By European citizen (Own work) [CC BY-SA 3.0 or GFDL], via Wikimedia Commons
6. Mendoza is the largest and most successful region for viticulture in Argentina. Located east of the Andes, it accounts for 70% of the country's wine production and is the sixth-largest producer of grapes in the entire world.


blank




blank




7. With completion of the Mendoza-Buenos Aires railroad in 1882, the region became vital in supplying Argentina's political and financial capital with agricultural products—including wine.


blank




blank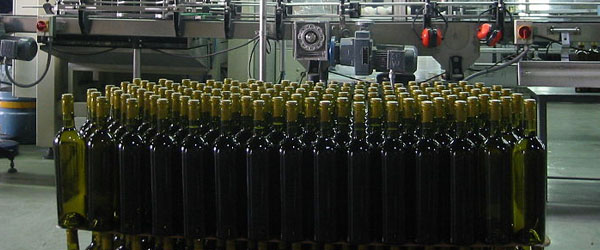 By Tjeerd Wiersma (Flickr: Argentinie 123) [CC BY 2.0], via Wikimedia Commons
8. Up until the mid-1990s, Argentina's wine industry almost exclusively focused on domestic consumption, producing mostly inexpensive wines that were blends from many different grapes.


blank




blank




9. In the late 1980s and early 1990s, Argentina experienced hyperinflation at approximately 1,000 percent a year. With price controls placed on wine during this time, many growers shifted away from grape production.


blank




blank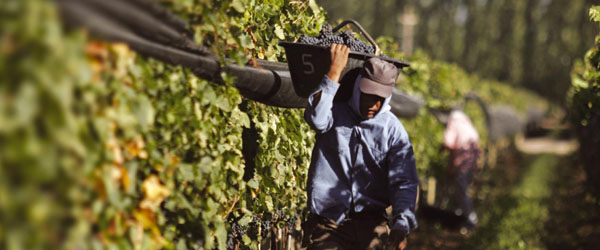 By Juan Pelizzatti (Bodegas Chakana) [CC BY 3.0-2.5-2.0-1.0], via Wikimedia Commons
10. Those who stuck with growing wine grapes were given financial incentives to destroy older and traditional varieties in favor of high-yield and inferior varieties designed for domestic consumption.

Sources:
Catena, Laura. Vino Argentino: An Insider's Guide to the Wines and Wine Country of Argentina. San Francisco: Chronicle Books, 2011.
Koplan, Steven, Smith, Brian H. and Weiss, Michael. Winewise: Your Complete Guide to Understanding, Selecting, and Enjoying Wine. Boston: Houghton Mifflin Harcourt, 2014.
Luongo, Michael, Mroue, Haas and Schreck, Kristina. Frommer's Argentina and Chile. Hoboken: Wiley Publishing Inc., 2005.
MacNeil, Karen. The Wine Bible. New York: Workman Publishing Company, 2000.
McCarthy, Ed and Ewing-Mulligan, Mary. Wine For Dummies. Hoboken: Wiley Publishing Inc., 2012.
Nowak, Barbara and Wichman, Beverly. The Everything Wine Book: From Chardonnay to Zinfandel, All You Need to Make the Perfect Choice. Avon: Adams Media, 2005.
Parker, Robert M. Parker's Wine Bargains: The World's Best Wine Values Under $25. New York: Simon & Schuster, 2009.
---
You might also like:

Loading ...