Followers of this Blog will realize your scribe's admiration of Chablis Les Clos and also top white Burgundy from many climats but foremost St. Aubin, Meursault Perrieres, Corton Charlemagne & Chevalier-Montrachet. So fortunate to spend yet another week in mid-October 2023 studiously studying the vines and visiting many key wineries. Must say I am impressed with the current developments. Smart canopy management together with the inherent ability of old vines to adapt to climate changes and other clever techniques are all making a big difference. Some killer older wines too with one of the leaders tasted Chevalier-Montrachet Grand Cru from outstanding long aging vintage 2014 by top producer Pierre-Yves Colin-Morey clearly displaying why this is one of the greatest dry white wines of the world!
One of the many highlights this month was walking the vineyards of Montrachet & Chevalier-Montrachet on October 14 with knowledgeable geologist Francoise Vannier of Adama Vineyard Terroir for valuable insights. She is a fountain of research and soil analysis to help contribute to your own knowledge of these Grand Cru whites. Check her out for some geological history on winescholarguild.org and monocepage.com for more details.
Francoise displayed many detailed charts as we walked the steep vineyards. One I particularly admired showed the subsoils here with a dense wide layer at 150 meters of key "Chassagne Limestone" in Montrachet. Also returned to the .2 hectare section of La Cabotte a special one as part of Chevalier-Montrachet Bouchard Pere holdings. Also at the very top you can examine the stratas of soil in fine detail to provide even more insights as to why these Grand Cru white Burgundies are so unique and display their special terroir.
Fascinating indeed. Soil studies provide astute insights into what makes these wines so unique and special.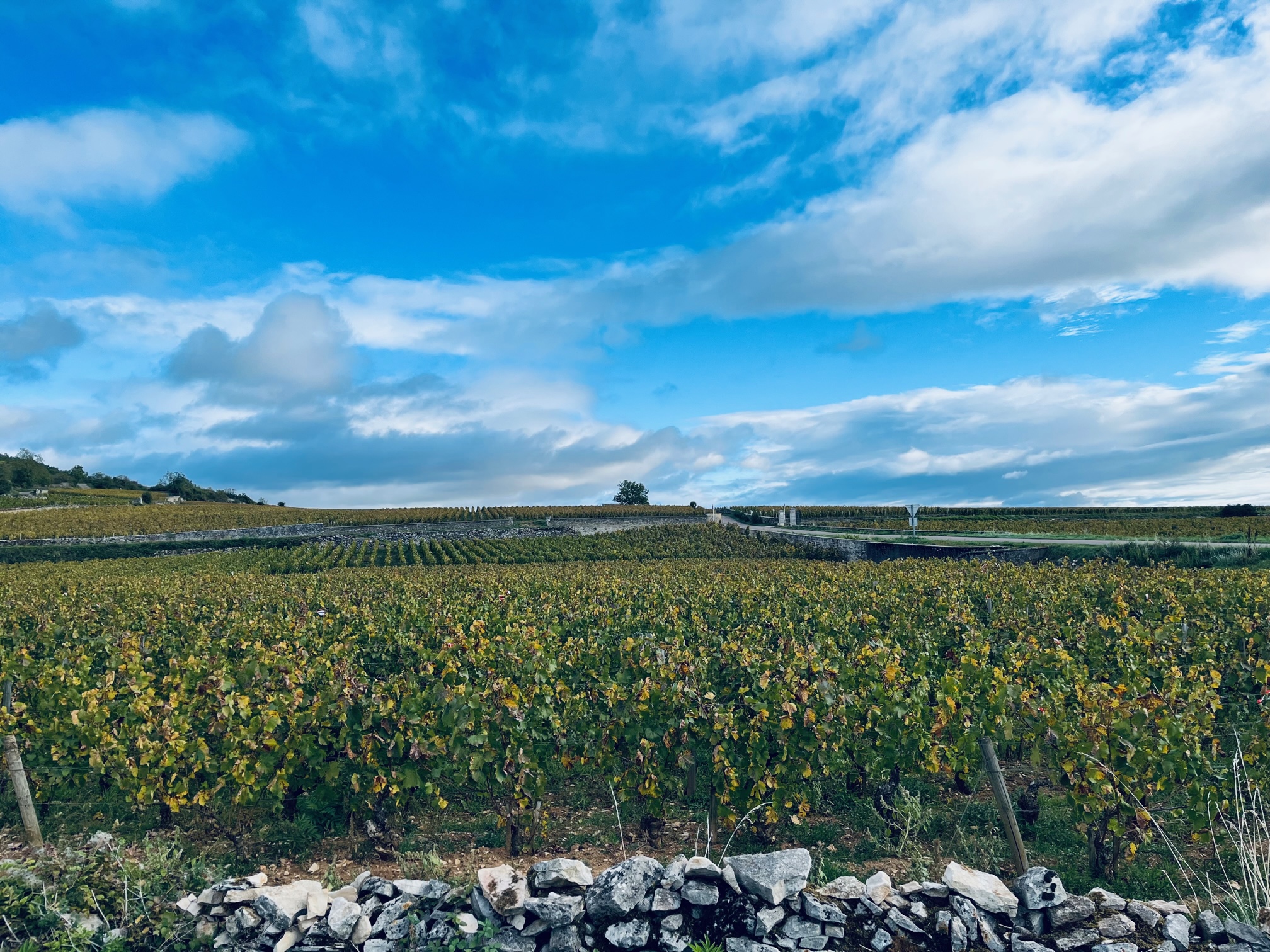 ---
You might also like: