Last month in Vancouver your scribe attended a wine tasting event well organized by the Consorzio Valpolicella which promoted the appellation showing wines of "improved excellence with guaranteed certified quality". There are 3 specific geographic all DOC zones of just basic Valpolicella, "Classico" & "Valpantena". Some wonderful blends from 11 valleys (8573 hectares of vineyards) in northern Italy tasted lovely using 4 main grapes Corvina (minimum 45% to maximum 95% providing backbone, aromas. and softness), Corvinone (45-95 structure), Rondinella (5-30 more colour), and Molinara (0-10 freshness paler colour). These Valpolicella wines showed drinkable abv levels and are under the radar for good value. In 2021 the region produced 73.6 million bottles with 47% Ripasso, 27% Valpolicella, and 26% Amarone & Reciota with 61% for export to 87 countries. There also was a special seminar spotlighting 10 Amarone della Valpolicella DOCG with vintages from 2019 back to 2012 presented by knowledgeable "WineDiva" Deanna van Mulligen. These Amarone (plus even some of the Ripasso DOC using refermentation of Valpolicella on the pomace of Amarone) showed for me noticeable alcohol particularly on the finish. Got this scribe thinking – what is an acceptable abv for a red (or white) table wine?

As a lawyer I got used to the old TTB regulations in the USA for table wine showing on the label between 7 to 13.9 ABV with an allowed variation of 1.5 percent (or only 1 if 14+). Now fortified or dessert wines are classified at 16+ (used to be 14) with a higher tax rate. Used to be no problem but now with climate change it is becoming a much bigger one for wines around the world. Even Barolo & Barbaresco which used to be around 13/14 are now commonly at 14.5/15. Note that the lowest abv in the Amarone tasting was 15 for the 2012 and some listed at 16.5 and even 17. Reminds me of a previous old exception in California of some 17 abv powerful Zinfandels produced by Helen Turley at Marcassin. We know it depends not just on the simple alcohol level but the total package of whether the wine is full of concentrated ripe fruit, acidity, tannins, and other important elements to make it balanced. However your scribe ponders how high an alcohol level is acceptable for you in a table wine?

Your scribe can be outspoken but obviously this question was on the minds of other more diplomatic attendees at the seminar as shown by their questions (expanded for more detail by me) to Deanna. Is it possible to produce more Rose from this region? Suggest refining both 170 cm. traditional Pergola vine training (now at 75%) and newer 80-90 cm. Guyot (25%) for better grape canopy shade protection? What about adding more stems during the fermentation to take up some of the alcohol? Can they dry the grapes in the "fruttaio" for a shorter time than the usual 100/120 days so there is still more water & less concentration of sugar? Can they make and promote in the dessert category more sweet (50+g/l residual sugar) Recioto della Valpolicella DOCG with stopped fermentation before complete dryness at a lower alcohol (minimum abv is 12 vs Amarone 14)?

The Consorzio suggests pairing Amarone with "meat courses, game, matured cheeses, but it can also be appreciated alone, as a pleasant "meditation wine". For Recioto the suggestion is "this sweet wine is particularly suited for dessert, chocolate and cheese pairings." Interesting matching ideas for a controversial question. For me and my more delicate palate (not drinking spirits) my own self-imposed upper ceiling is still around 15 abv for dry or off-dry table wines with food. What about you?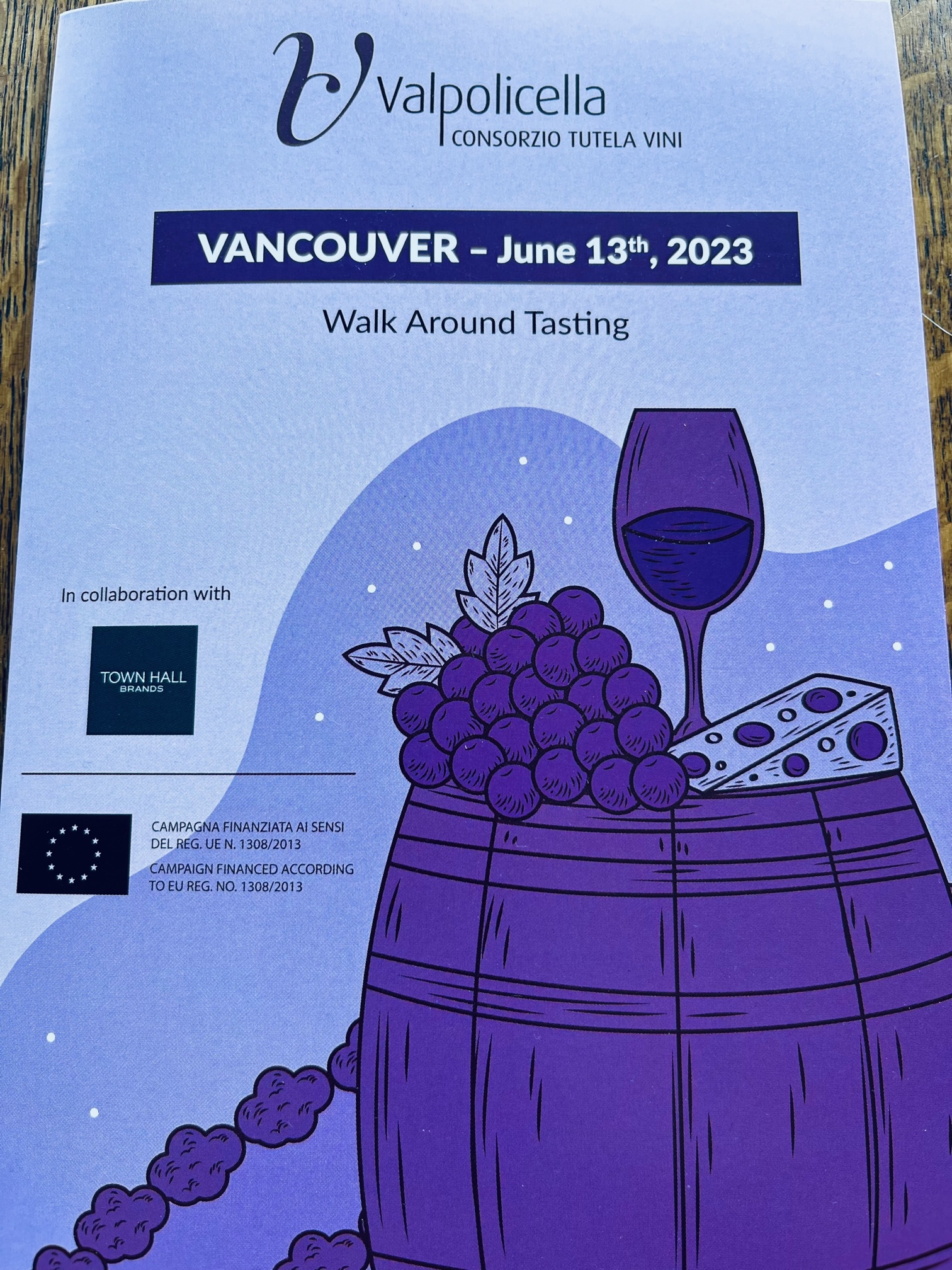 ---
You might also like: