The Antinori history dates back to 1385 with the famous wine family presently at 26 generations and growing. The modern era began with Marchese Piero Antinori (who took over in 1966 from his father Niccolo) and later joined by his 3 daughters Albiera, Allegra, and Alessia. Their influence on Tuscan wine has been enormous over the past decades with innovations that already have become historic. Among them was the establishment of the so-called Super Tuscan of International grapes blended with the native Sangiovese grape. The first one was Sassicaia but other important milestones were Tignanello followed by Solaia.

Our Vancouver Group of Eight (Event #111) enjoyed an outstanding function on June 20, 2023 over dinner at Blue Water Cafe reflecting on the amazing Antinori contributions to the world wine scene and tasting eight vintages of Tignanello. All of this was made possible due to the kind generosity of member Fred Withers in donating all wines for the evening from his collection. Many thanks. Some excellent bottles indeed.

The aperitif was a unique Grower Champagne located south of the Côte de Blancs near Sézanne of ULYSSE COLLIN LES MAILLONS BLANC DE NOIRS EXTRA BRUT Lot 12 Vintages Blend Disgorged February 2016. I was first introduced to this very perfumed apple "Burgundian" style with less bubbles at the restaurant of Chef Thomas Keller at PER SE in New York. Worth checking out.

The digestif was one of the very best Sauternes vintages 2001 from a top property CHATEAU SUDUIRAUT that displayed a rich golden colour (with lots of tartaric crystals in the bottom of the bottle) with a complex "dried sweet apricots" bouquet exquisitely matched to the apricot tartlet dessert.

The main tasting was eight vintages of Tignanello plus a mystery wine in two flights cleverly orchestrated by Fred (see his comment sheet with excerpts and tasting notes quoted from Wine Spectator) to start with the cooler years and finish with the more classic riper Sangiovese vintages.

Tignanello was previously spotlighted on this Blog here on February 29, 2016 with some useful background and some tasting notes for the underrated 2009 and the first one 1971 (100% Sangiovese). Also important to note that the first 20 vintages were by the winemaker Giacomo Tachis with influence from Emile Peynaud from Bordeaux to emphasize more in that style. 1982 was the start of the blend in current use and since the 90s Renzo Cotarella has brilliantly evolved the classic style with more finesse & grace. Note that between 2008 & 2009 there was a complete renovation of the vinification cellar which helped the ever-improving quality. Some brief impressions from your scribe:
FIRST FLIGHT:

2009 TIGNANELLO: Fresh, bright, and savoury So elegant and stylish. Approaching "Brunello style" (but not 100% Sangiovese). Paired so well with the rich Oxtail Cappelletti course. First flight favourite Tignanello of both Fred and myself.
2006 TIGNANELLO: Cooler year shows on both the nose and palate. Some mocha spice plus vibrancy but noticeable acidity with less classic definition.
2005 TIGNANELLO: Darker look goes deep right to the rim. Riper than 2006 with middle fruit consistency. Touch of floral teas with smoky pepper.
1999 TIGNANELLO: Lighter maturing colour. Delightful herbaceous minty bouquet lovely for current drinking. Popular group choice.
SECOND FLIGHT:

2008 TIGNANELLO: This has much riper stylish Sangiovese cherries compared to the first flight. Obviously, well-selected consistent pure fruit used here. Admire the perfect balance and the wonderful textures. Like this statement made far more than the Wine Spectator 93 rating. Perhaps continuing to improve with more aging in the bottle?
2007 TIGNANELLO: Fine lively but leaner than 2008 showing good plummy fruit with excellent elegance. A bit reluctant at first and this bottle is not the impressive depth of mid-flavours and length of the 2008 one.
2004 TIGNANELLO: Bouquet seems cooler and greener than expected. Leather tobacco is developing. Flavours are rather typical but starting to dry out. This bottle doesn't warrant the highest score of 98 given by Wine Spectator for comparison. Bottle variation? 2004 could have been in the first flight in exchange with the 2009.
1997 TIGNANELLO: Some Bordeaux-like aged bouquet on the nose. Lovely. Structure is good with sous-bois flavours but not as complex as a Super Second. Drinking well with Rabbit "Porchetta" main course.
2004 SOLAIA: Mystery wine served blind. Dark deep appearance right to the edge. Young bigger dense fruit concentration is remarkable. Complex! Easy to guess as Solaia with the textbook Left Bank Cabernet Sauvignon obviously there. Guessed 2002 Solaia (only one produced with 100% Cabernet). Usually it is around 75% Cab Sauv & 25 % Sangiovese. Note that the first one was in 1978 and no Solaia was made in 80, 81, 83, 84, and 92. Great mirror opposite contrast in style to the Tignanello of 80% Sangiovese with less Cab.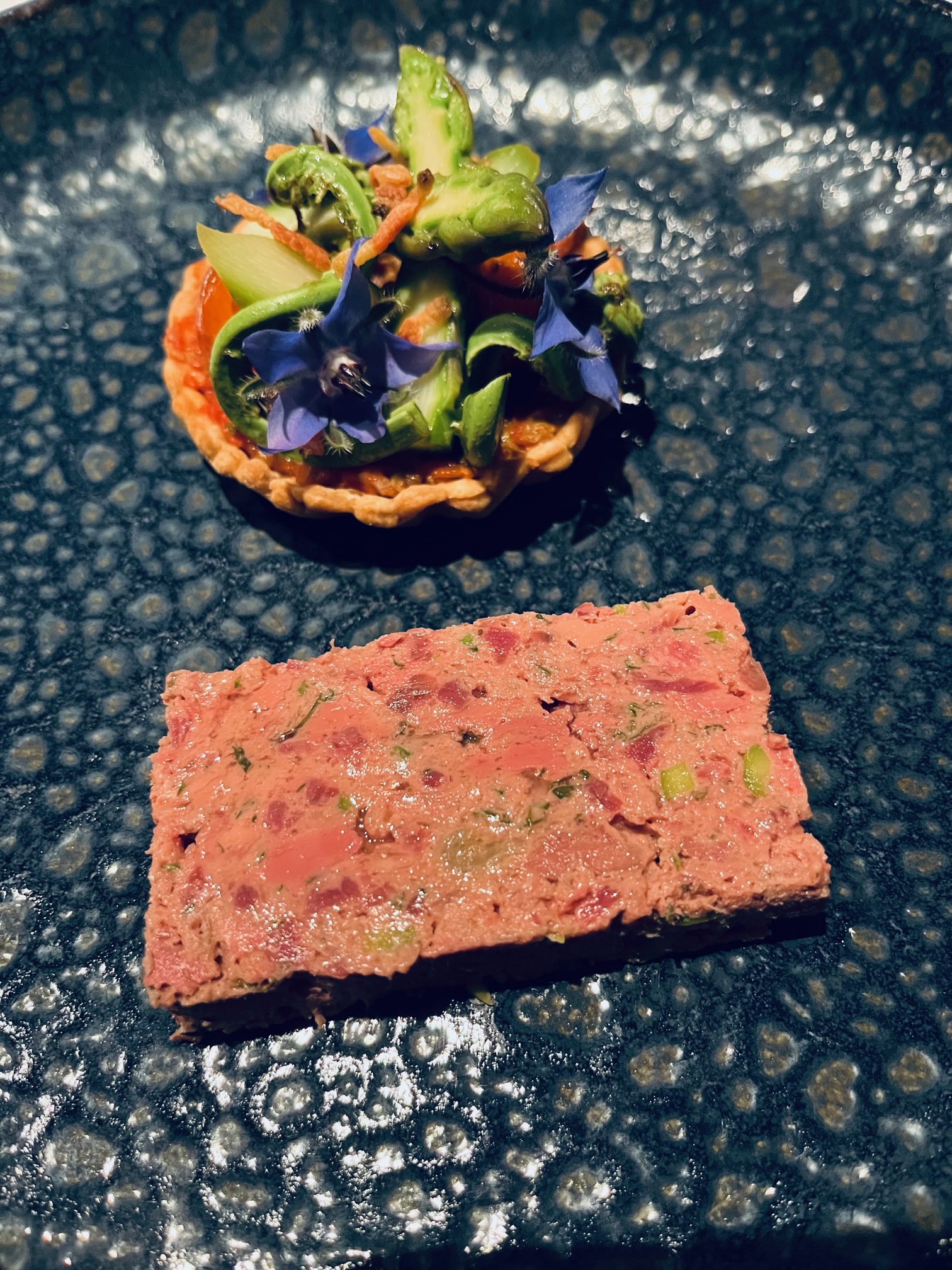 ---
You might also like: