The 44th Vancouver International Wine Festival just concluded another extensive wine and food program over 8 days with 147 wineries from 17 countries with the theme region of South America (44 wineries) and a global spotlight on Sparkling. Your scribe is described as the only person to have attended all 44 Festivals and some have been written up here previously. So many well organized inspiring educational events were successfully held. Argentina & Chile were out in full force with broad representation but also those emerging countries of Brazil (Miolo), Uruguay (Carrau & Garzon), and Bolivia (Francisco Roig Winemaker at Uvairenda Bodega with Vino De Alturo 1750 of Bordeaux blends plus grape variety Tannat). Lots of outstanding good values from these countries were shown for tasting (and buying) but some wines have now reached the rich collector level – like those fantastic Catena Zapata Adrianna Vineyard Chilean treasures of both 2020 "White Stones" Chardonnay $151 & 2019 "River" Malbec $250. The seminars are full of wonderful opportunities to gain useful wine insights from knowledgeable moderators and winery principals. Some highlights this year for me included "Does British Columbia Have A Wine Identity?", "Defining the Root of BC Terroir", "A Global Cru", "La Crema De La Crema", "California" with Elaine Chukan Brown (revival of Sauvignon Blanc) and Keynote Speaker Evan Goldstein MS on "Terroir: A Sense of Place" (or is it just Style?). A special soft spot is the recognition of "celebrating excellence" at the 19th Annual Awards Lunch with deserved honours to many including respected restaurateur John Bishop.

The Dining functions really stand out at these Festivals with the wineries bringing in special wines and the restaurant Chefs producing excellent food pairings.

ELISA talented Executive Chef Andrew Richardson and his brigade went all out to match the La Rioja Alta portfolio by Jose Luis Navarro Export Area Manager including importing from Galicia Spain rubia gallega striploin "8-10 years old, 45 day dry-aged beef" wood grilled to firm perfection. Sure a perfect pairing with the complex 2015 Vina Arana Rioja Gran Reserva! Also a recommended buy is Lagar de Cervara Albarino 2021 (with the even better balanced 2022 arriving soon).
Two other functions that impressed your scribe were previews to the 45th #VIWF in 2024 featuring Italy. The traditional Italian Saturday Lunch at LA TERRAZZA was beautifully executed with polished glassware, superb program organization by Carmen D'Onofrio Jr. of Stile Wines, and food matching prowess by the veteran team – super Sablefish & Braised Wagyu Veal Cheeks Garganelli.

The biggest surprise of the Festival for your scribe were the under-appreciated wines from CARPINETO. Their 2016 Chianti Classico Gran Selezione epitomizes what a GS should be a most limited release (only 2 Estate hectares) and not every year (next one will be 2020 – no 2017, 2018, or 2019). The glorious topper though was the dinner at CARLINO where Antonio MIchael Zaccheo brought 3 Library vintages 2010, 2007 and 1995 of Vino Nobile De Montepulciano Riserva. They all had aged beautifully full of complex elegant flavours at lower alcohols (1995 at 13 abv & other two 13.5). The back labels infer that these wines show better when served with wild boar. What a surprise when the culinary team produced the sublime pairing of Wild Boar Ragu Pici Pasta. Outstanding!

See you again in 2024. Chin Chin.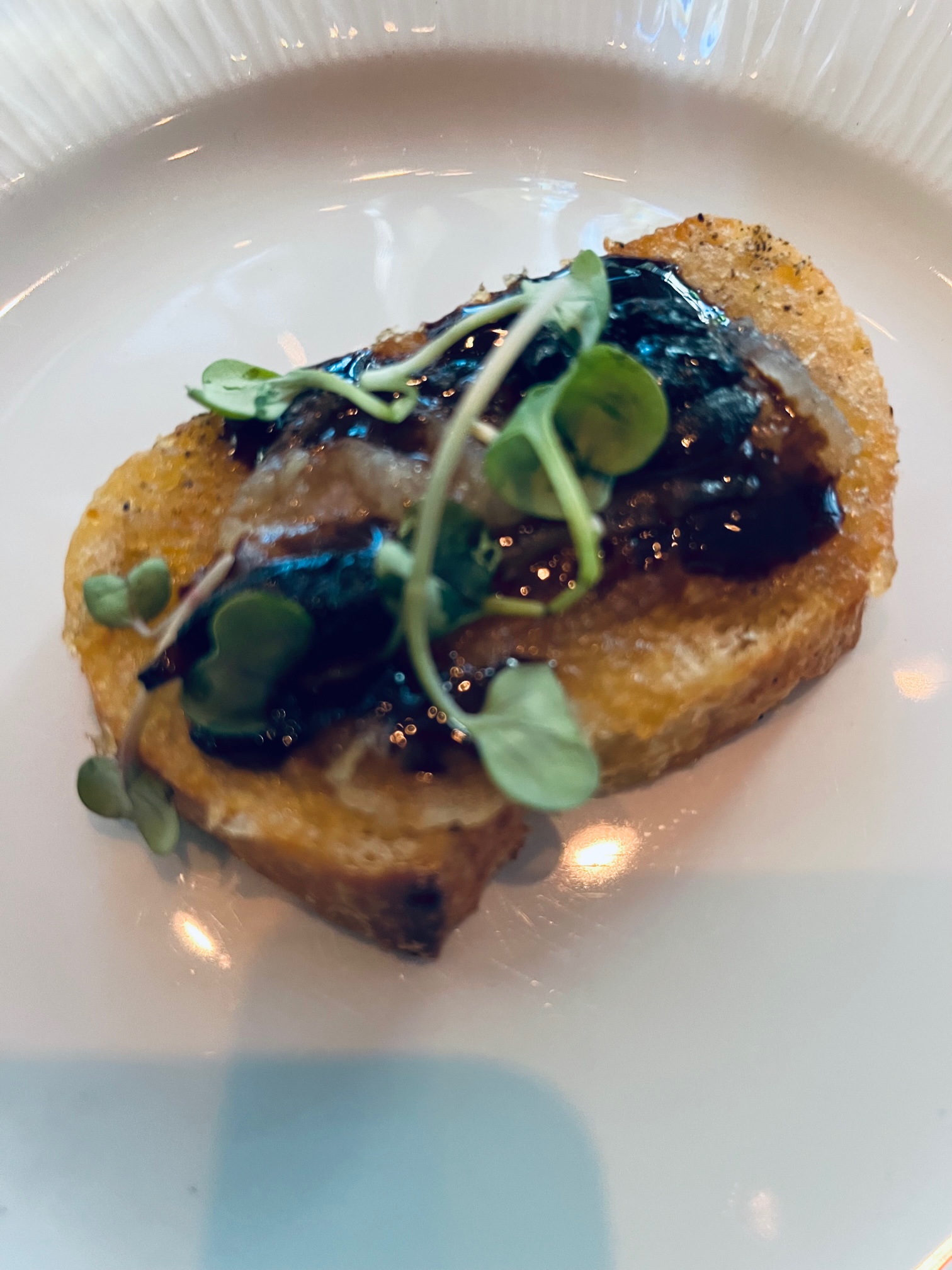 ---
You might also like: