Always fun to evaluate wines with a bit of bottle age in a horizontal tasting to compare the results from different properties. Another opportunity arose on April 15, 2023 at a tasting-dinner in Vancouver by the Commanderie de Bordeaux at Blue Water Cafe. The spotlight was on eight top Left Bank Bordeaux wines in two flights all from the 2008 vintage. On release there were initial concerns about the cooler wetter August & early September affecting the resulting quality of the wines. However, the weather improved after that in the Fall with a longer extended growing season in warm sunny favourable conditions. The jury was out. The overwhelming endorsement of the following superb 2009 & 2010 vintages left the good value 2008 even more neglected. How are they showing today? Some brief updated impressions:

2008 CHATEAU D'ISSAN: Only Margaux was lighter colour at the rim with open fragrant aromas of ripe sweet flowery fruit. Lovely palate statement of rounded subtle spices with ample charm of the appellation. Stylish drinking beautifully at present.

2008 CHÂTEAU BRANAIRE DUCRU: Dense but drier. Very Bordeaux but quite a bit of herbal eucalyptus notes. Not up to their top quality over the last decade or their delightful 1982.

2008 CHATEAU LEOVILLE BARTON: Second St. Julien impresses with deep darkest look plus aromas of clean intense pure fruit. Much more graphite & richness here with a very classic structure. Evolving slowly so be patient. A beauty for cellaring. Excellent potential.

2008 CHÂTEAU GRAND PUY LACOSTE: Lightest by far of first flight. A Pauillac value fav property (admire 86 & 82) of your scribe awkwardly disappoints in 2008 with red fruits showing lean dry atypical style.

2008 CHATEAU PICHON LALANDE: Young deep red with maturing edge. Not dynamic or singing. Tad of bell pepper. Easy diffuse elegant forward presentation. This year came just between owner May de Lencquesaing dedicated skills for producing remarkable wines and all the subsequent Louis Roederer top vintages. Nicolas Glumineau GM since 2012 has produced a string of really successful wines using more Cab Franc in the blend.

2008 CHATEAU PONTET CANET: So deep and very dark right to the rim. Wonderful impressive concentrated Pauillac fruit still sleeping, Another brilliant success (that includes 2009 & 2010 in that trio) from the amazing Alfred Tesseron team. Needs more time for that powerful fruit to really jell with the tannins for signature cedar bouquet and stunning texture. A treasure in waiting.

2008 CHATEAU CALON SEGUR: Also very dark and packed with big fruit of high Cabernet Sauvignon 82% with Merlot 18% & Petit Verdot 2% that all saw lots of new oak. So stylish with St.Estephe clay terroir peeking through already. Big modern balanced success in 2008. Beauty.

2008 CHATEAU MONTROSE: Darker still for a wow impression that led me first thinking it must be an outstanding vintage or First Growth. Didn't have recognizable characteristics of any First so must be a 2009 (but not as ripe) or 2010 (not as much fruit truly perfectly balanced). Perhaps then another laudatory 2008 which had to be Montrose by process of elimination. Certainly showed that closed subdued power and aging potential. A big salute to the genius of Jean Delmas for this superb effort.

All in all the 2008 Left Bank Bordeaux vintage wines are showing solid cooler fruit in a classical way. Though most don't have really massive fruit they are refined stylish examples with admirable balance. Rather good though variable and still under the radar for the very top examples which come highly recommended. Good idea to check some out.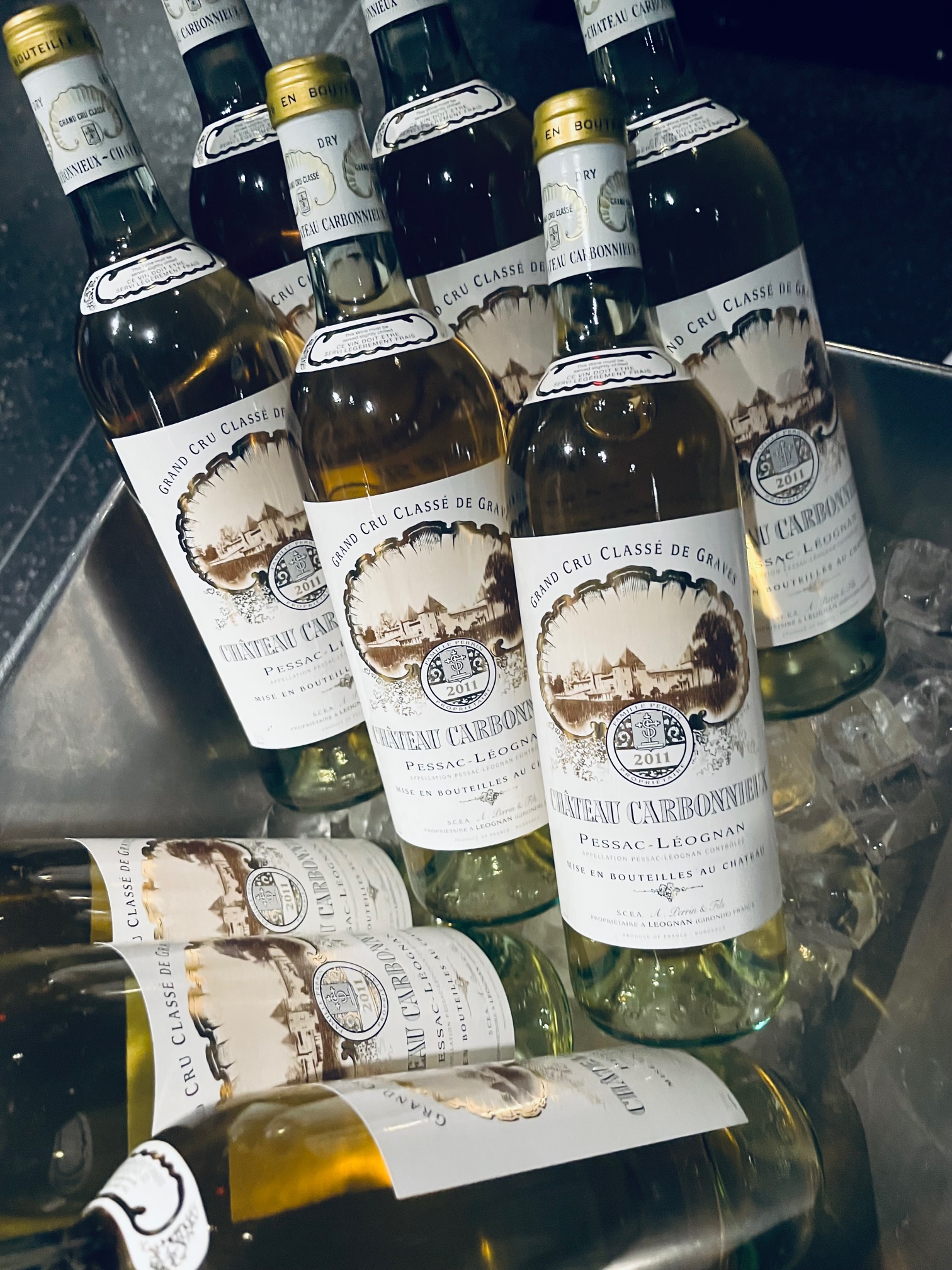 ---
You might also like: