Followers of this Blog will know your scribe has fun comparing similar wines and reporting on unexpected differences. Many factors go into your final impression in assessing any wine but three important factors usually include Producer, Terroir & Vintage. In Burgundy, Terroir can be a crucial key with sites rated Grand Cru, Premier Cru, and Village. You expect that generally Premier Cru won't be as complex (or as expensive) as Grand Cru (but there are exceptions like Les Amoureuses, Clos St. Jacques, Meursault Perrieres …) but even more so that a Village AC will not be as fine as a Premier Cru. However, especially in Burgundy the Producer and the Vintage are real variables to be taken into consideration – probably even more so than in many other wine regions. This month was a lovely treat over four home dinners to compare four Gevrey-Chambertin being two 2006 Premier Cru from Domaine Drouhin-Laroze with 2006 & 2005 Village AC from Alain Jeanniard. All wines were drinking well showing real quality value as earlier purchased on release compared to the present inflated prices. Vintage was important with the 2005 treasure singing beautifully even at the Village AC level with more intense depth of fruit and balance than the two 2006 Premier Cru.
2006 Gevrey-Chambertin 1er Cru Au Closeau Dom. Drouhin-Laroze Lighter colour but bright. Floral and racy. Lacks depth from this variable vintage. Drinking forwardly. Interesting small (half a hectare) vineyard on the eastern downslope at the top end of Mazis near La Perriere.

2006 Gevrey-Chambertin 1er Cru Craipillot Dom. Drouhin-Laroze Deeper colour. Cherries with earthy "sous-bois" are full & round, mid-weight but again lighter than 2005. Better fruit depth. Craipillot is north of Mazis and over 5 times the size of Au Closeau.

2006 Gevrey-Chambertin AC Alain Jeanniard Respected producer in Morey-Saint-Denis who managed Hospices de Beaune lots in Mazis & Clos de la Roche. Bright deep look. Lower yields are obvious in look, smell. and taste. Purer selection. Rather good.

2005 Gevrey-Chambertin AC Alain Jeanniard Much darker appearance with exciting depth. Perfectly clean ripe grapes with outstanding Gevrey power plus balance. Energy with beautiful textures developing but no rush. So impressive for just a Village AC!
These findings from older Burgundian wines are particularly apt during these years of global warming where previously cooler sites (often higher up at the very top of south facing middle slopes) are now finding much better ripeness. These are only presently rated as AC vineyards but are becoming warmer choice places now helped out for freshness by the previously detrimental prevailing stronger winds. Some deserve a Premier rating now. Keep an eye out for these new remarkable value Village AC great Burgundy wines especially from newer vintages!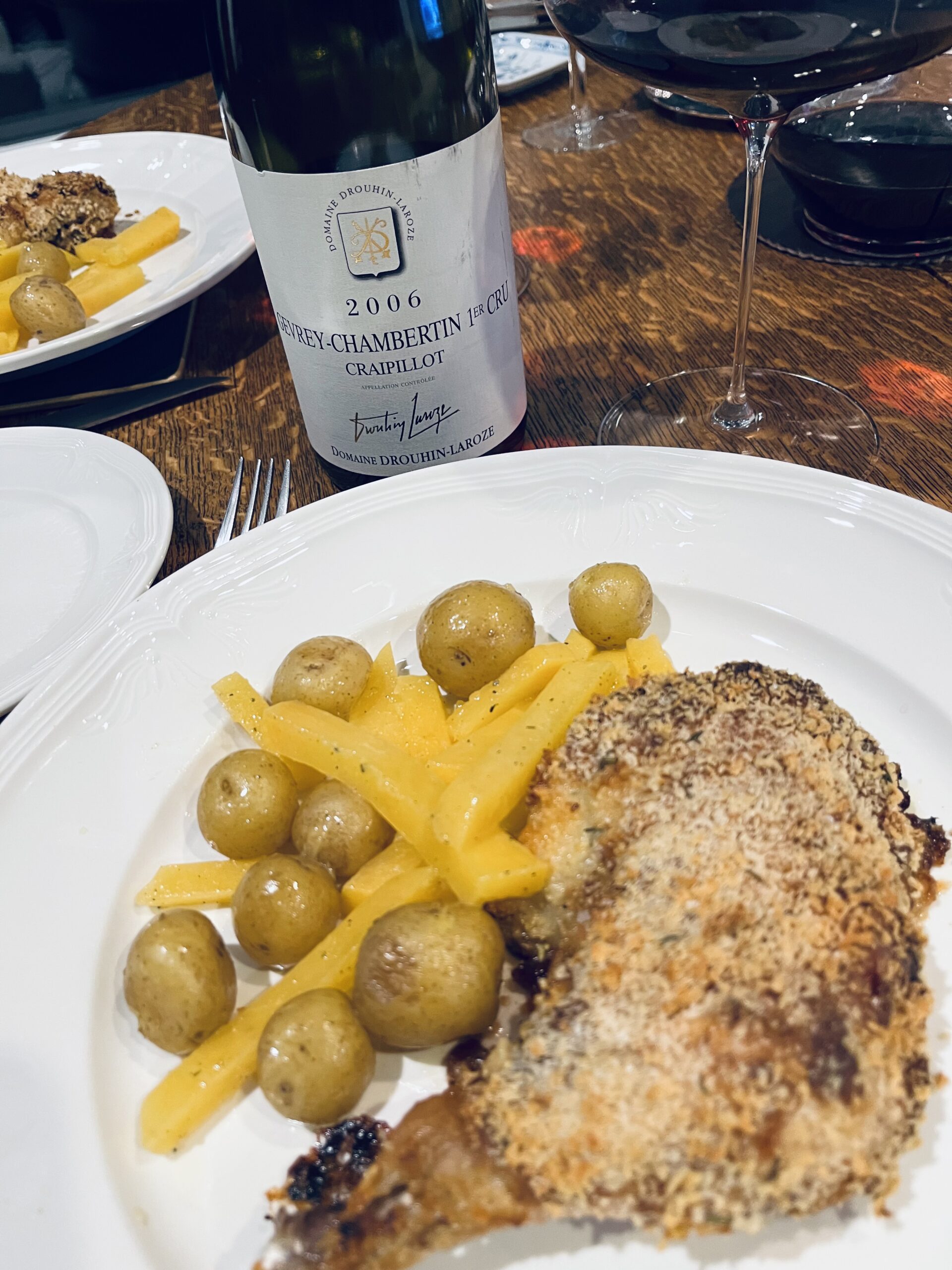 ---
You might also like: