Always enjoy the educational opportunity for a horizontal wine tasting to assess how a maturing vintage from a specific wine region is developing. Such a retrospective presented itself with red Bordeaux 2006 held by La Commanderie de Bordeaux for a dinner at Tutto restaurant in Vancouver on September 6, 2022. This vintage is now 16 years along from a challenging harvest often during September rains following a cold wet winter, hot dry sunny June & July, and a cooler August with more rain & less sun than average. This year had difficulty following the fantastic outstanding 2005 vintage but generally resulted in overall better results than the unripe greener large crop 2004 & delicate earlier drinking 2007. On release 2006 was called another "6" vintage comparing it to 1996 & 1986 but hasn't developed as well as those two worthy ones. Today 2006 is perhaps likely to be most successful for late Cabernet Sauvignon Pauillac and early ripening Merlot Pomerol (less Cab Franc) but some very good wines can be found as well from Pessac-Leognan and St. Julien. The style of the reds tends towards burly hefty structure being rather tannic and needing time to round out. Whites did better with cool August weather preserving that wonderful zesty acidity. Some personal notes:
2010 DOMAINE DE CHEVALIER BLANC PESSAC-LEOGNAN: Gorgeous blend of SB (70) & Sem (30) concentrated balanced and complex! One bottle is very pale, fresh, and youthful plus another has more yellow tones while others are in-between but all are excellent. This is exactly the aged bottle variation problem that caused Olivier Bernard to switch from cork to Diam closures.

First Flight 2006 RED:

LE BON PASTEUR POMEROL: Home estate of Dany & Michel Rolland. Higher 90% Merlot with highest 13.5 abv in this Group. Simpler terroir for a Pomerol with less complex bouquet but easy drinking lovely ripe fruit. Good example of how subjective wine tasting is because some liked this best in the first flight though your scribe ranked it 4th. Delicious with beef short rib agnolotti course.

CALON-SEGUR ST. ESTEPHE: Usually depends on more Merlot (here 33%) in their perfect blend but showing rustic menthol medicinal notes. Good bit dumb but mixed feelings. 3rd.

PONTET-CANET PAUILLAC: More brilliant severe selection work by Alfred Tesseron and his team with one of the top wines of the vintage. Still backward but so intense, tannic and buckets of clean fruit so Pauillac waiting to explode. No rush. 1st. Wine of the Night.

RAUZAN-SEGLA MARGAUX: Another lovely wine from Chanel showing rounder charming and elegant. This is more forwardly just now starting the plateau of drinkability. Enjoy. 2nd.

Second Flight 2006 RED:

LEOVILLE-BARTON ST. JULIEN: Property has always been such an amazing value. One bottle here has a touch of TCA but others show solid purity of fruit inviting with that typical L-B iodine spice note on the nose. Another classic in the making full of rich powerful fruit with robust tannins but so well balanced. Patience needed. 1st.

GRUAUD-LAROSE ST. JULIEN: Found it OK but a bit briary with loosely disjointed lower fruit level. Where is dense fruit and that classy complex text-book cedar cigar box bouquet of the marvellous run of treasures from 1982, 1983, 1985, and 1986? Disappointment for me yet others preferred it as best in this flight. 4th.

BRANAIRE-DUCRU ST. JULIEN: Underrated dependable property with delightful fragrant perfumes of St. Julien in a lighter charming style. Successful in 2006 at good value. 3rd.

MONTROSE ST. ESTEPHE: Great property sold by the Charmolue family in the Spring 2006 to brothers Martin & Olivier Bouygues who immediately hired the late Jean-Bernard Delmas (ex-Haut Brion). Typical St. Estephe terroir here but needs time for coarser tannic fruit to blossom out to the best plateau of enjoyment. Almost approachable now with the rack of lamb. 2nd.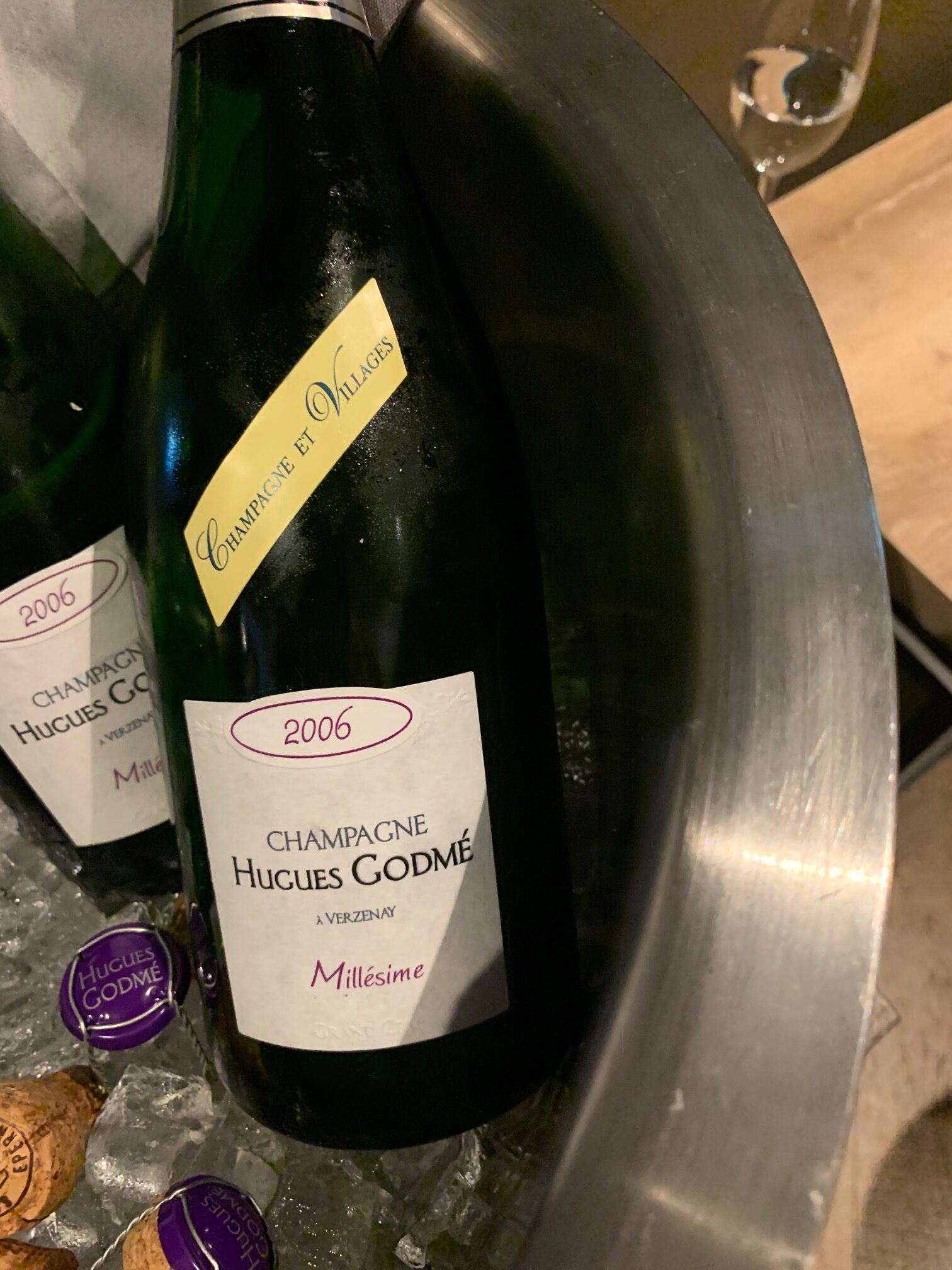 ---
You might also like: