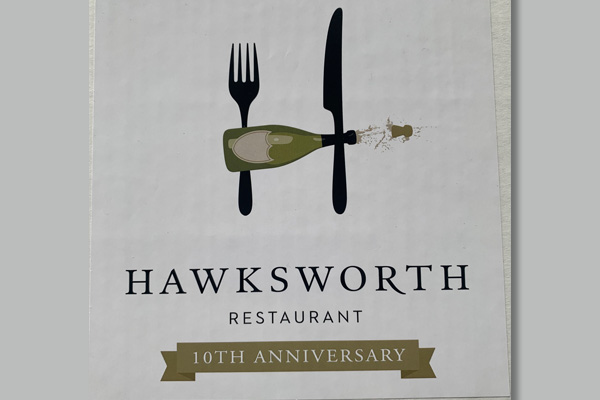 Hawksworth restaurant has been a top dining experience in Vancouver since it opened back in 2011. Outstanding Chef David Hawksworth started it with the then innovative concept of "Contemporary Canadian Cuisine" using always best seasonal mostly local ingredients with an interesting Asian seasoning. It became the most popular special dining in the region winning Awards (including many times as Best Upscale from Vancouver Magazine). It even reached number 3 on the Top 100 in Canada and has world-wide respect and recognition. Like everyone in
the industry they have been hard hit by the Covid pandemic but continue to pivot while maintaining high quality standards for both take-out and for the allowed slower restart plan under new government guidelines.
Exciting news to learn that they were going ahead despite difficult circumstances with a 10 year anniversary on Saturday June 12, 2021 presenting an interactive live virtual cooking event. Some 80 guests participated in what turned out to be an extraordinary insight into the culinary masterpieces of talented craftsman Chef Hawksworth and his team. They delivered an at-home dinner anniversary kit including all the ingredients pre-prepped for 4 courses of canape, pasta starter, main course sablefish, and dessert with cherished recipes for each. The first and last courses were by assembly only but all cooked along with the Chef for preparing the appetizer and entree. Their Zoom link opened up a wonderful live cooking class plus entertainment between courses provided by comedian Jane Stanton, magician Matt Johnson, and vocal group The Tenors. Libation chosen by us for pairing was their terrific 24 months on the lees of H's Brut Sparkling 2017 they partnered with the Fitzpatrick Family Vineyards from 73% Chardonnay, 25% Pinot Noir, and 2% Pinot Meunier. Perfect match.
The 10th Anniversary Menu:

Canape: Potato blinis with creme fraiche, smoked salmon, and dill

Appetizer: Ricotta agnolotti with summer squash, parmesan, and pomodoro sauce

Entree: Marinated sablefish with dashi, daikon, bok choy, and shiitake mushrooms

Dessert: Rhubarb, strawberry, and jasmine pavlova
Congrats to Chef David Hawksworth, Annabel and son Heston plus their whole talented team for such a memorable 10th anniversary event. Many more!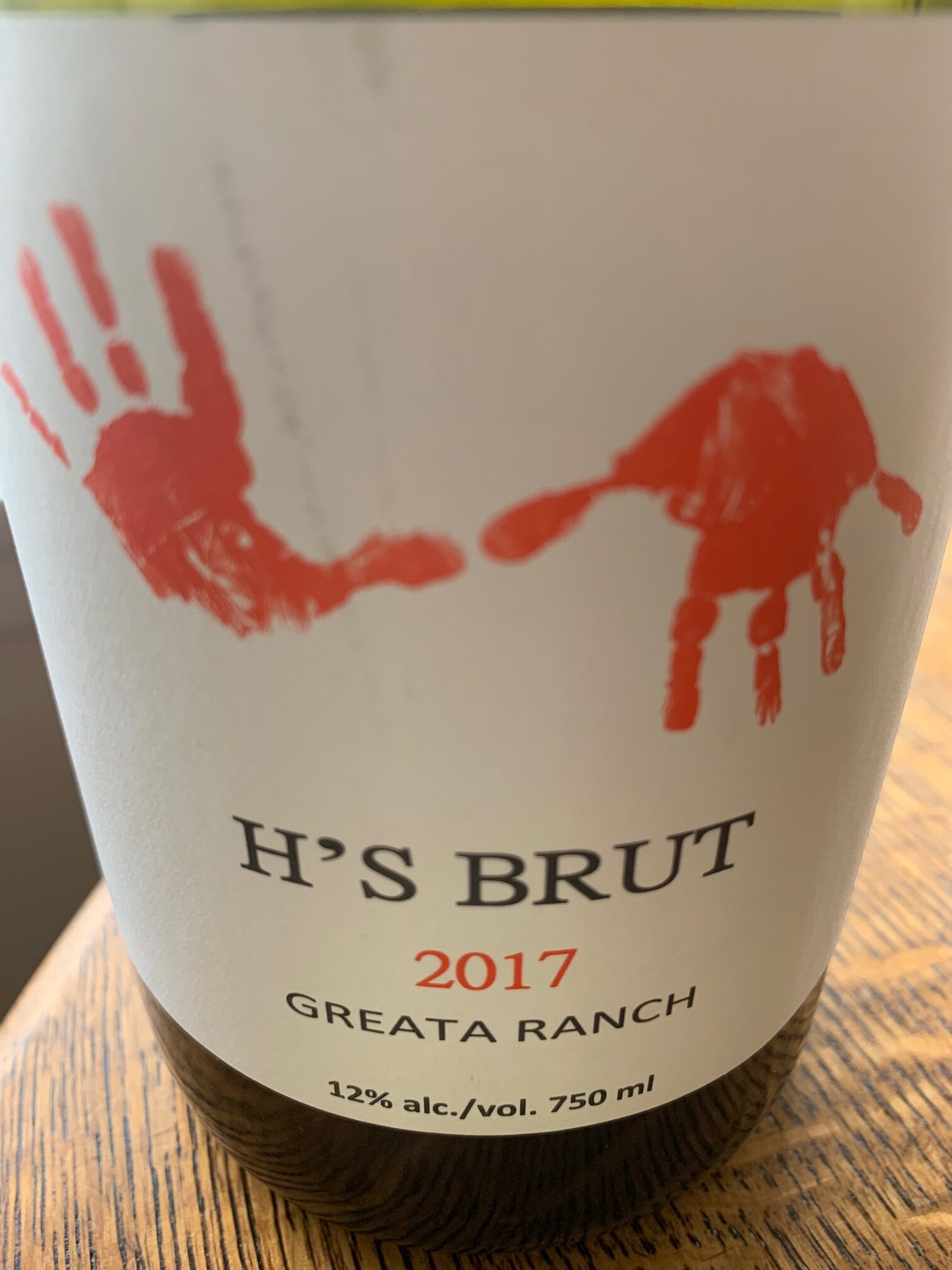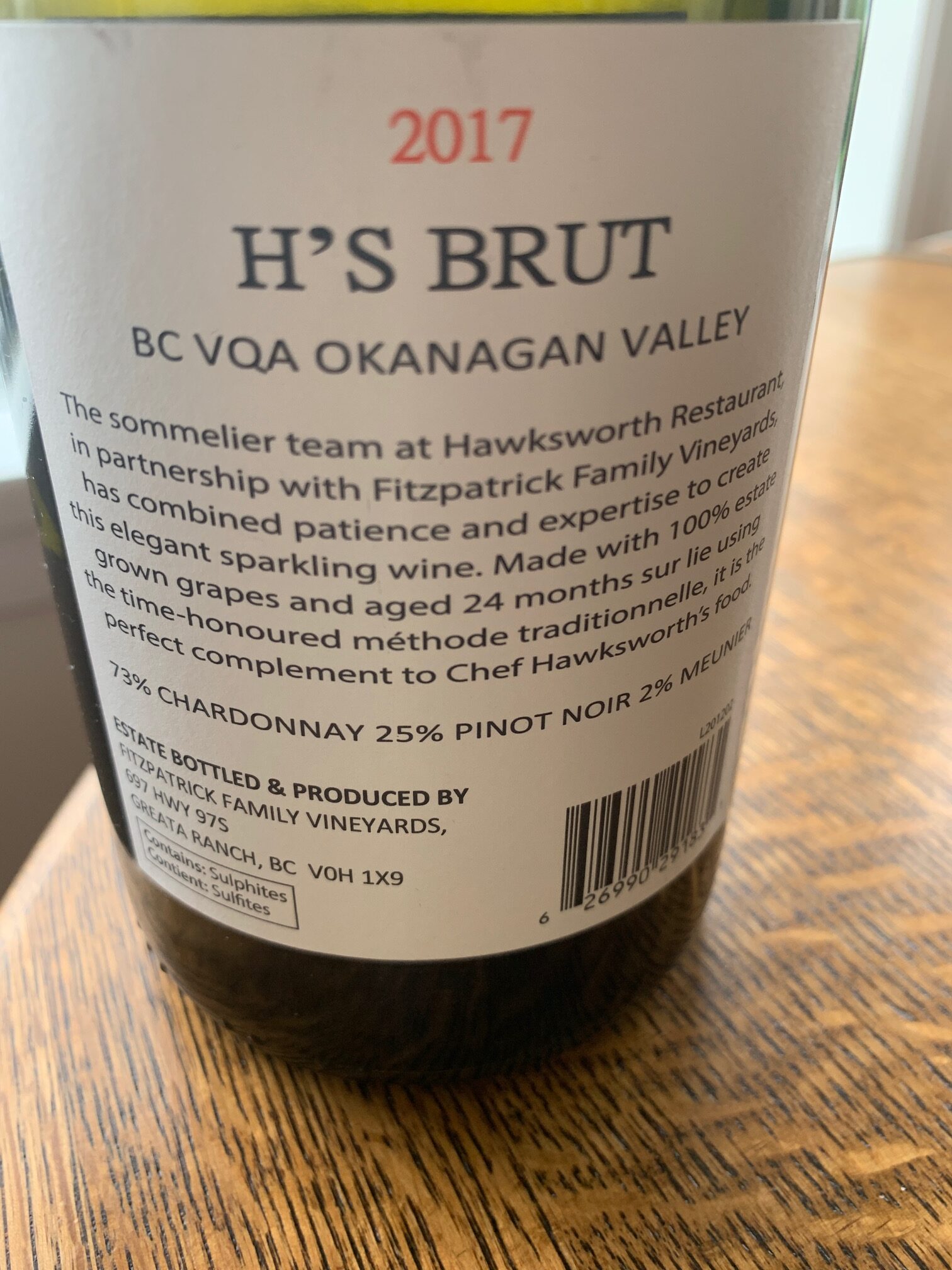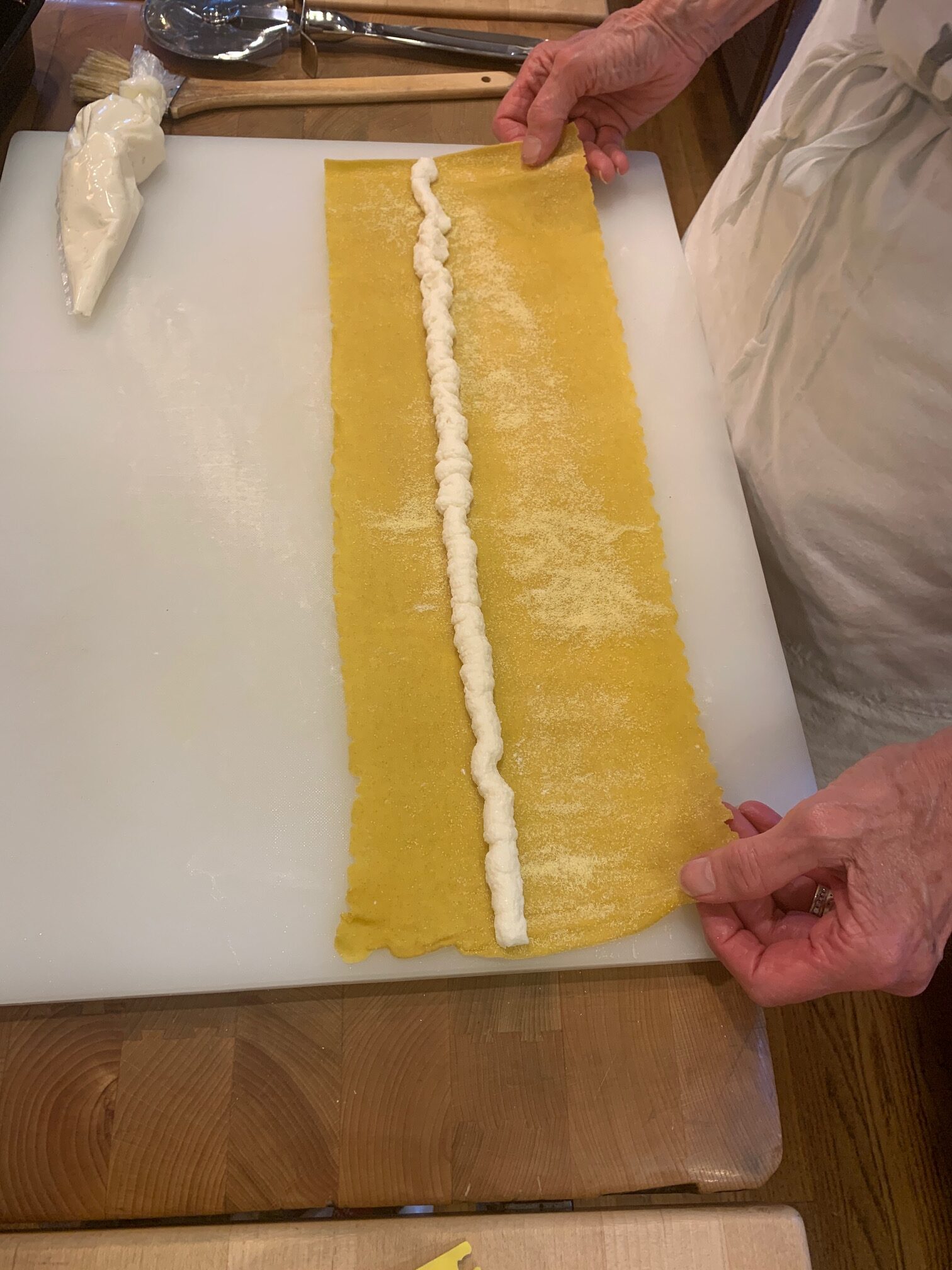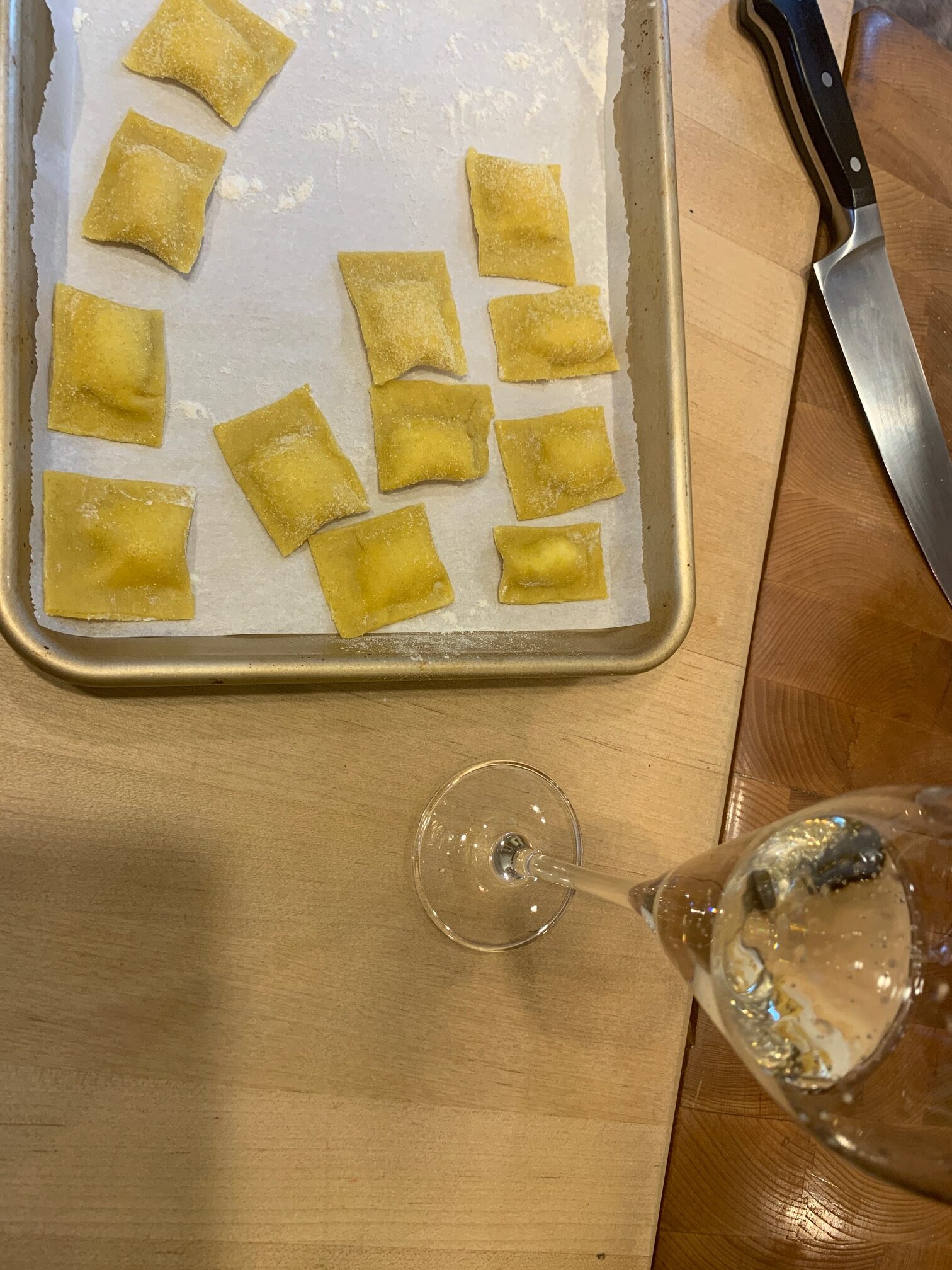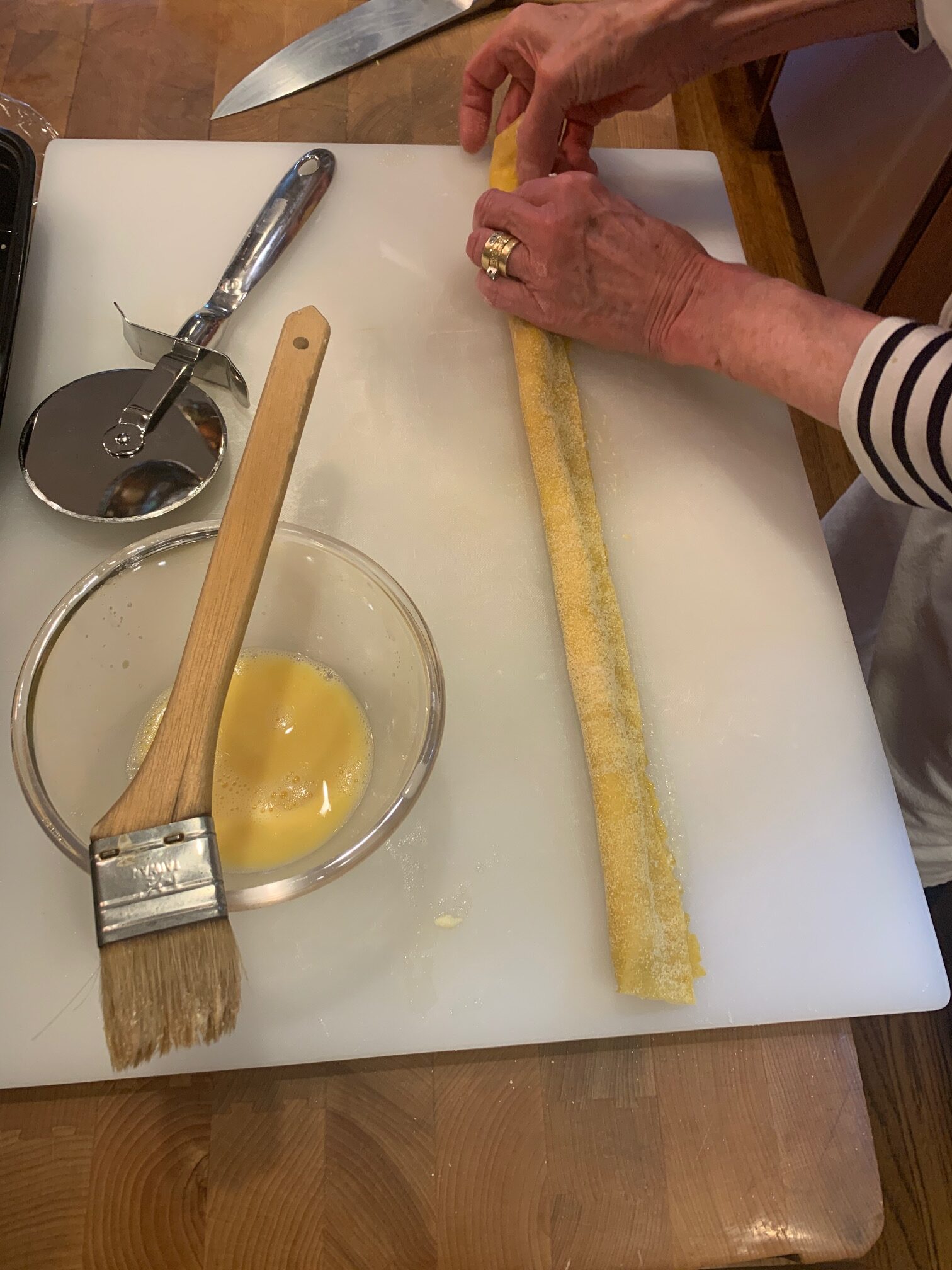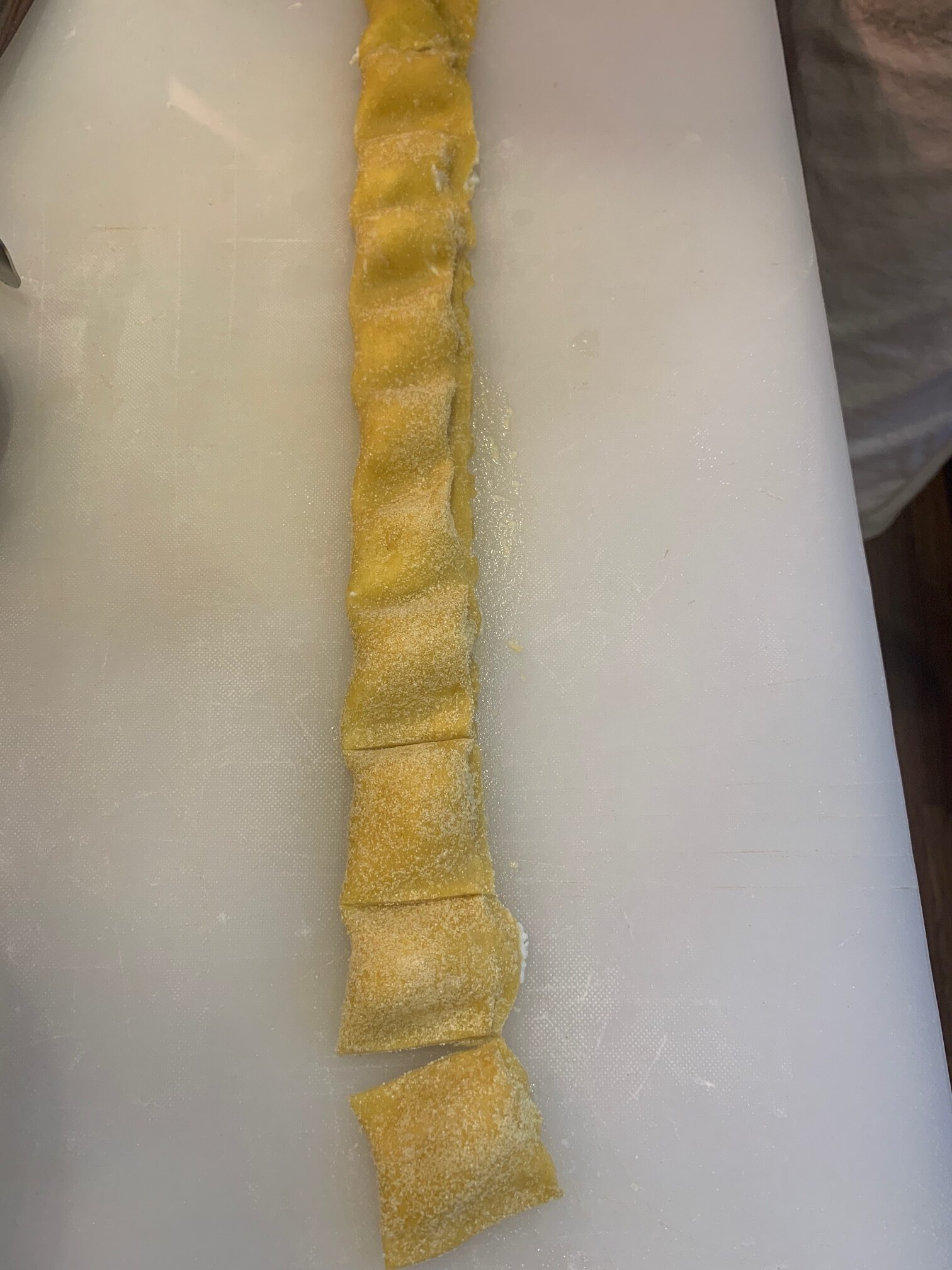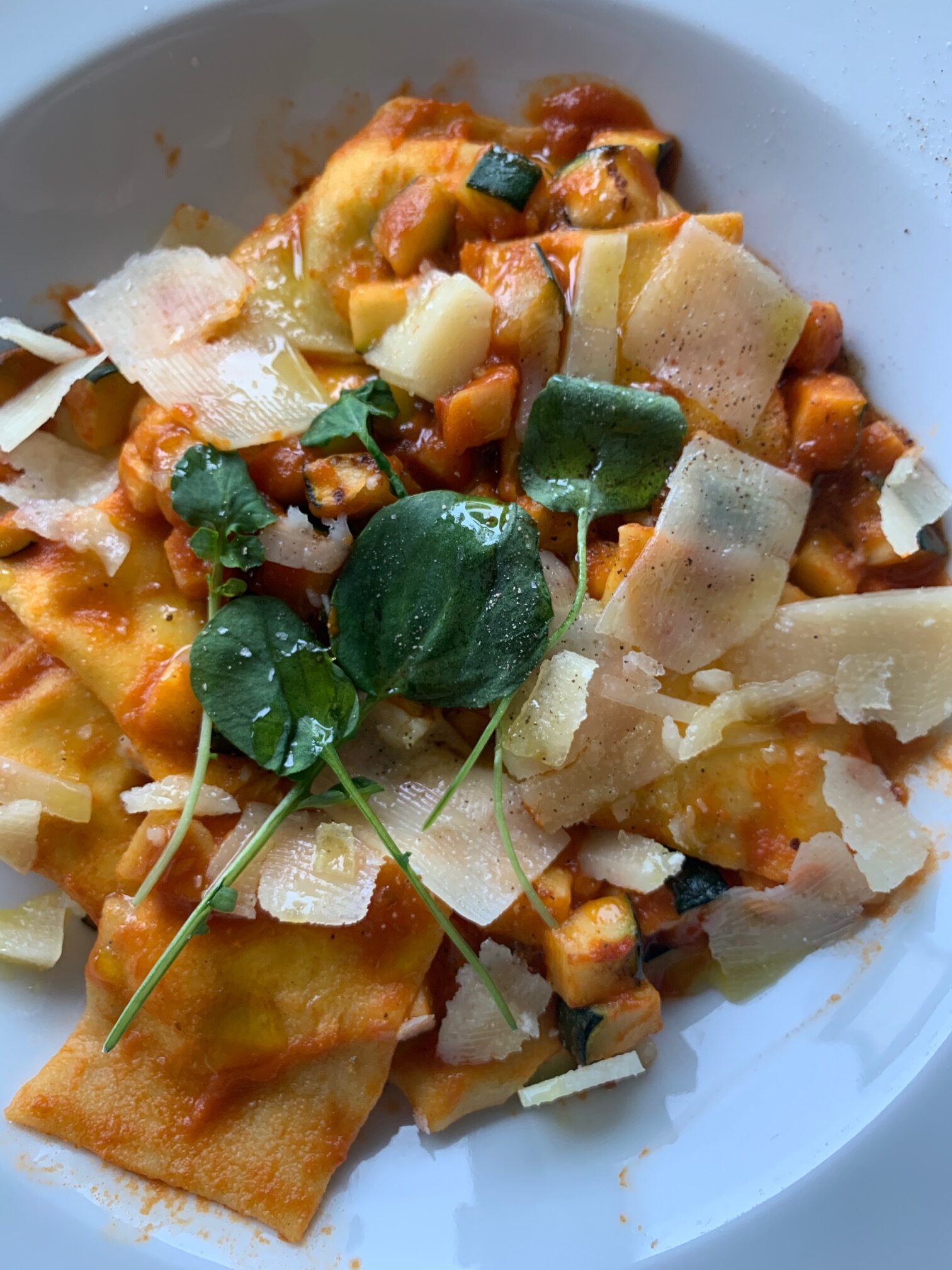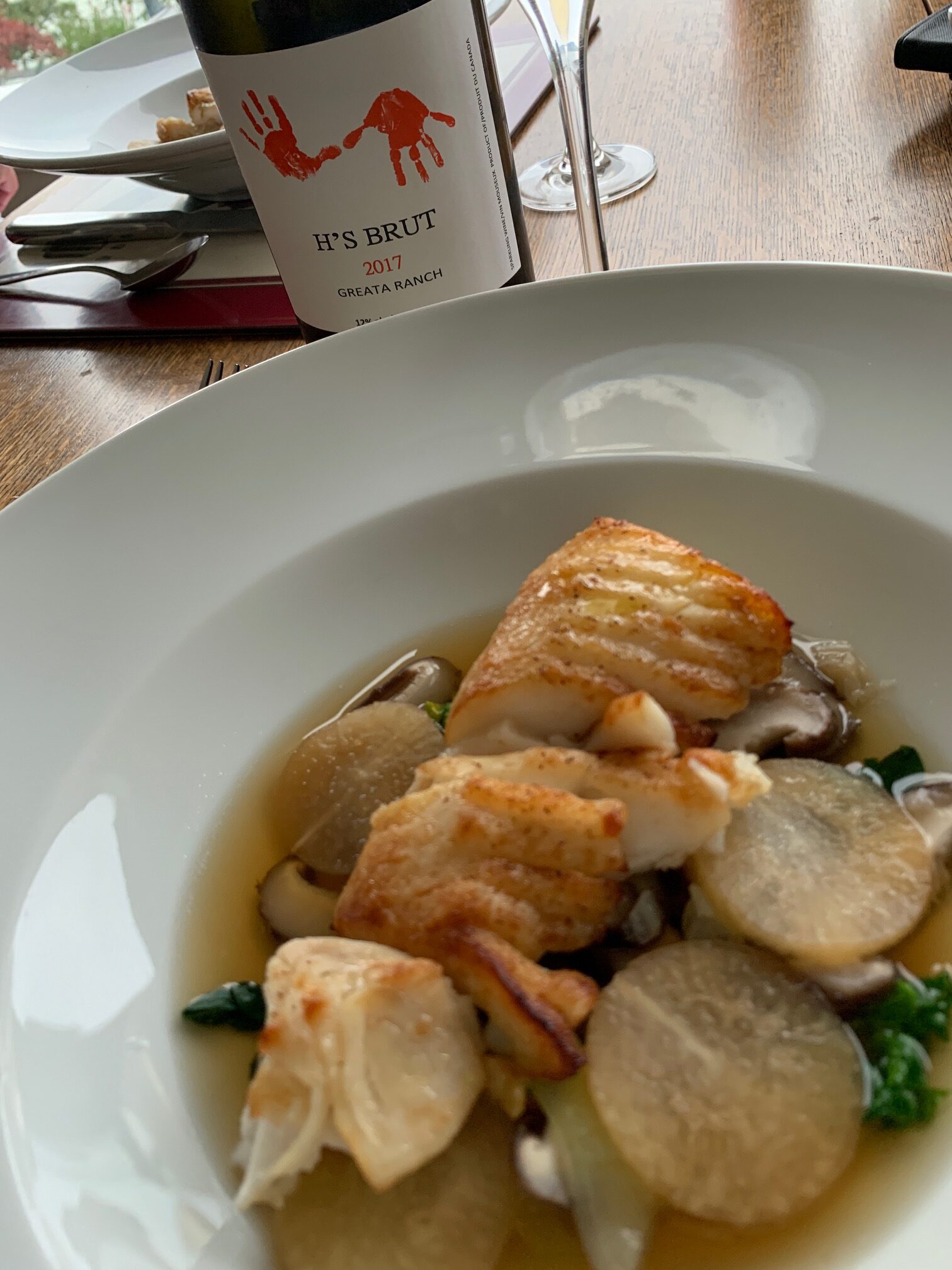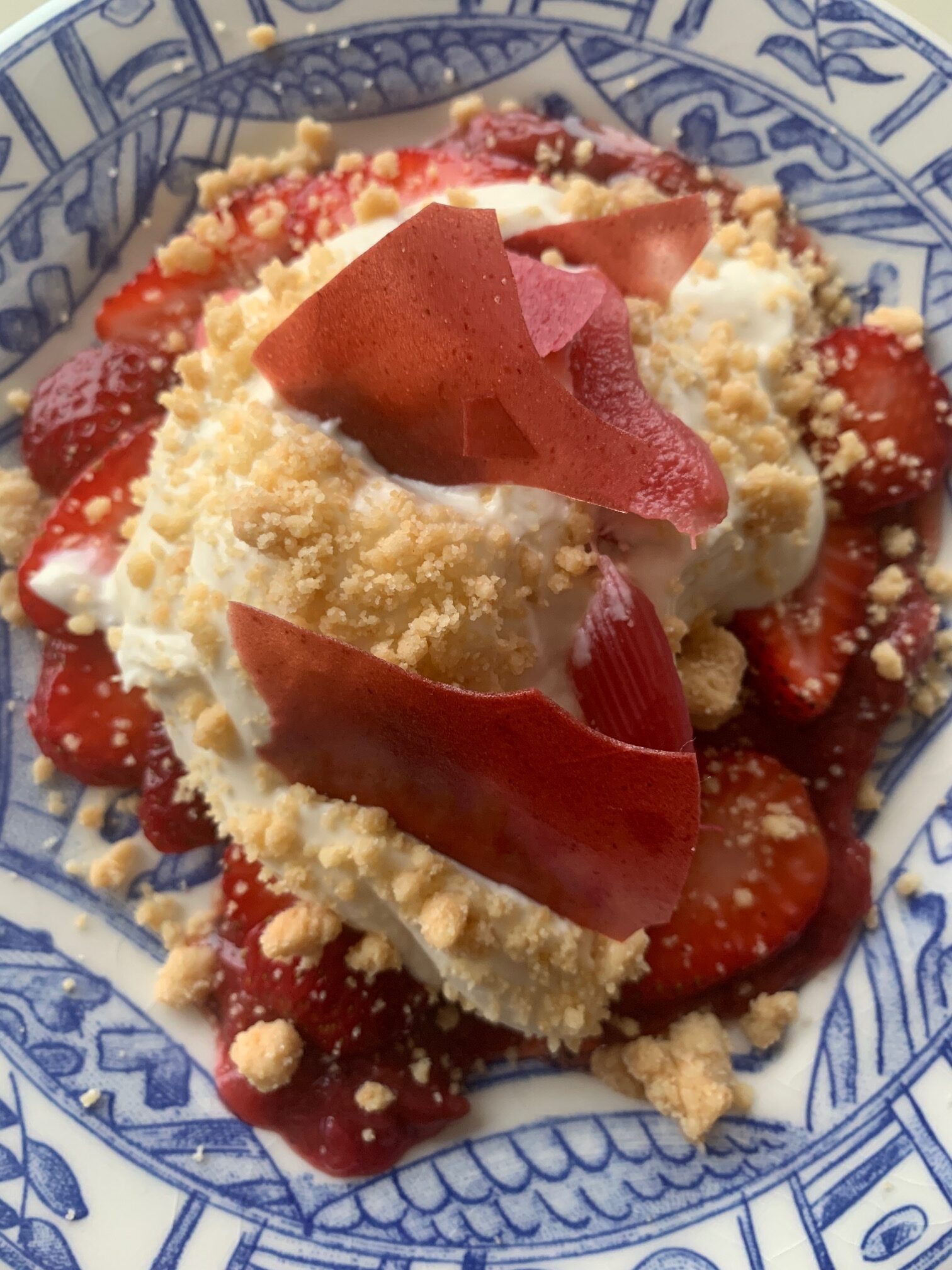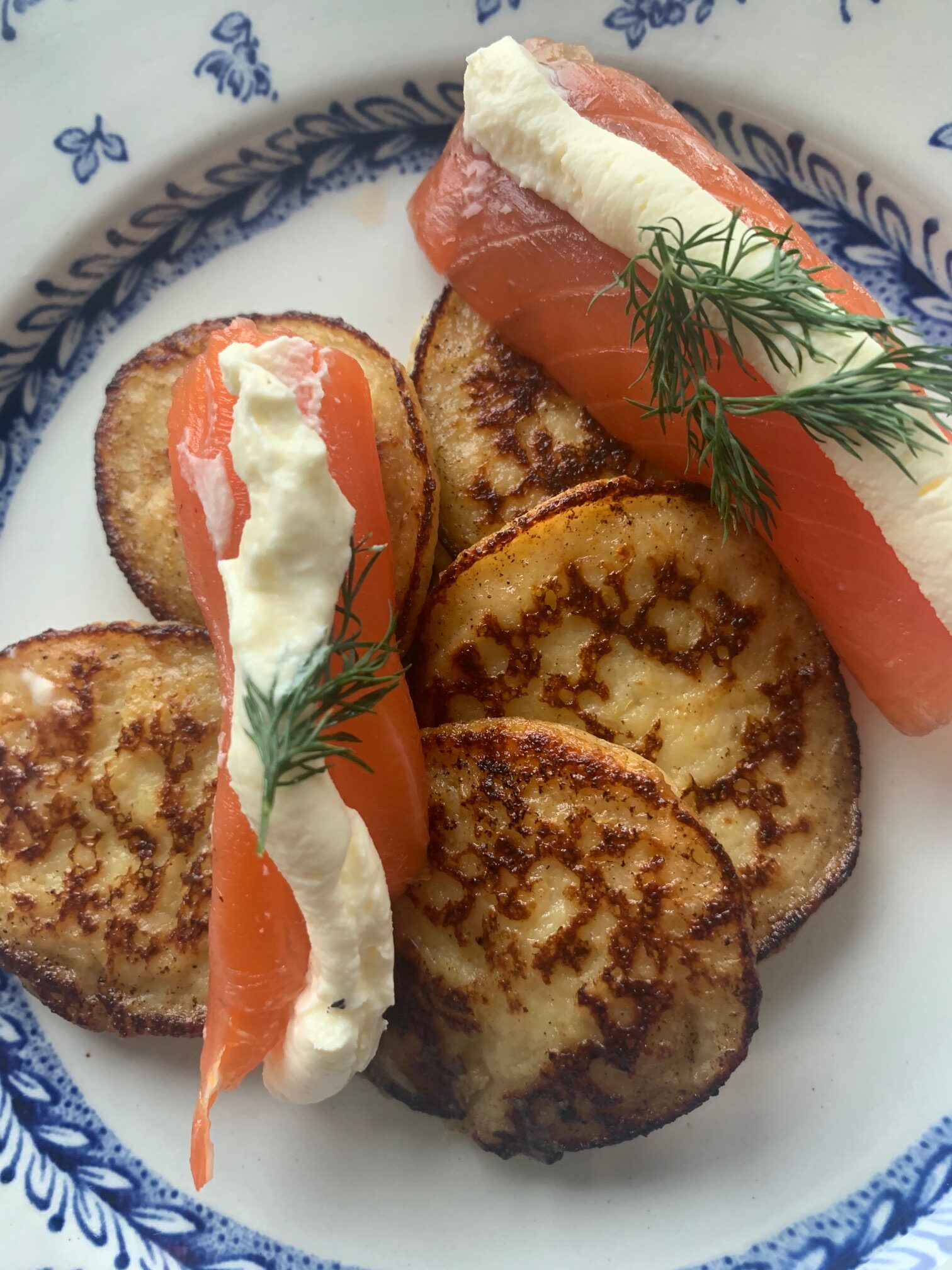 ---
You might also like: