| | |
| --- | --- |
| | |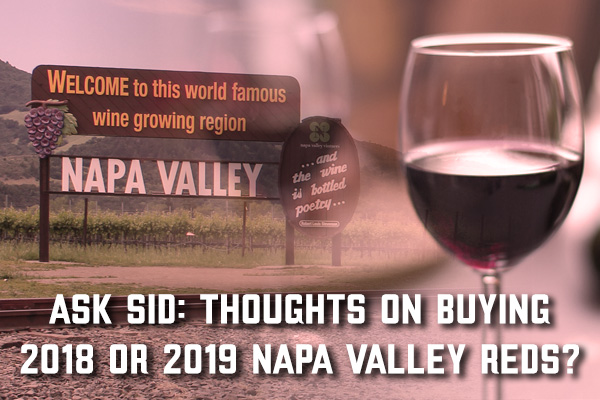 Question: Enjoyed your comments last week on California 2020 vintage and would like your thoughts please on buying 2018 or 2019 Napa Valley reds?

Answer: Thanks. Yes, Napa Valley 2020 is getting some bullish early reports including from Cathy Corison on her wine but it will be a less consistent vintage overall because of heat & fire-smoke issues than 2019. Also there will be a much smaller crop in 2020 (higher prices?) available to purchase compared to 2019 and the even bigger harvest in 2018. Accordingly it might be prudent to acquire some 2018 & 2019 on release. Today's Premiere Napa Valley trade seminar praised the fresh bright riper softer more accessible style of 2019 for fruit purity and consistency. Liked the comment of Aaron Pott of Fe Wines that the large leaves of Merlot vines in the vineyard together with the
excellent humidity provided better protection in the hot conditions against dried-out grapes. Tomorrow James Suckling is speaking about 2018 but the early consensus he calls "neo-classicism harmony" are structured reds of better acidity balance with lower pH grapes less consistent but requiring some bottle age. Careful shopping.
---
You might also like: