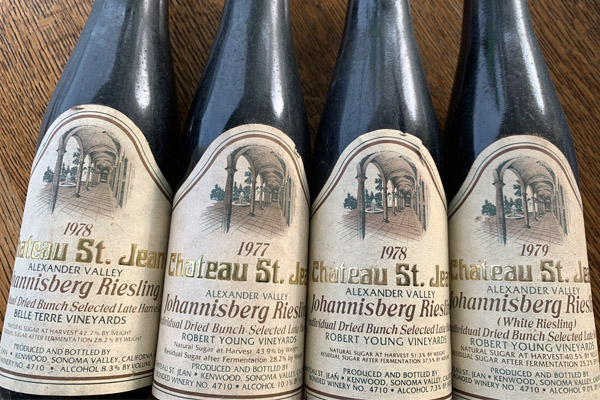 By following closely the California wine scene since the late sixties your scribe now believes the decade of the seventies was such a glorious classic one indeed. Arguably their best decade ever. So many wineries and winemakers particularly in Napa Valley receive continuing credit for this contribution – deservedly so. However Sonoma has been less heralded as a region and especially the gifted winemaker Richard L. Arrowood during his tenure at Chateau St. Jean starting in 1974. A big part of that is due to his recognized skills with fantastic white wines rather than his lesser known reds. Chateau St. Jean was under the radar for reds and doesn't get a mention in Wine Spectator's Guide of California's Great Cabernets by James Laube from 1989.The seventies had a string of wonderful vintages for cabernet sauvignon led by 1970, 1974 and 1978 plus others including the 1973 (Stag's Leap Wine Cellars won the 1976 Paris tasting). 1976 & 1977 were record drought years resulting in some very concentrated over extracted monsters for that time. However Arrowood shone with his amazing Wildwood Vineyard tannic early on yet rich in fruit with balanced acidity and structure that presently are drinking so beautifully. A lot of deposit sediment has been thrown almost like an old vintage port. The lower alcohol levels of 13.1 (1976) & 13.6 (1977) gave them a touch of elegance too. Interesting comment on the 1977 back label signed by RLA: "Sonoma
Valley 100% Cabernet Sauvignon entirely Wildwood Vineyards bottled July 12, 1979. Although it can be enjoyed now, due to its tannic and "full bodied" character, it should outlast the next decade." What an underestimated prediction that turned out to be as both wines show still young deep red colour but marvellously mellow and complex drinking in April 2021. The 1976 was purer impressive mature cherry fruit, so elegant, more Pauillac-like while 1977 softer earthy with roasted spicy plums and sage but both excelled with stuffed chicken thighs and braised fresh partridge food courses.
Necessary to mention the outstanding work RLA did with whites in more detail. Fume Blanc (Forrest Crimmons), Chardonnay & Riesling were pioneered by him as one of the very first with distinct vineyard designations. Remember so well trying so many Chardonnay of 1978 from Bacigalupi, Belle Terre, Frank Johnson, Gauer Ranch, Hunter (lowest abv 13.1), Jimtown, McCrea, Les Pierres (picked at 26 Brix with 15.5 listed on the label), Robert Young, Wildwood plus others. One of my all-time favs was the 1975 Wildwood harvested September 27 at 23.7
Brix fermented 14 weeks at 50-55F at 13.4 with 259 cases. Great memories of Chateau St. Jean unique excellent Chardonnay of the seventies. Credit is due for starting these many individual vineyard selections and all were so different. Well done. The most remarkable wines were the best sweet Riesling picked with botrytis at unbelievable Brix levels (51.3) with Residual Sugar up to 37.5 % by weight from 1978 Robert Young (and also Belle Terre) in the late seventies. Called Individual Dried Bunch Selected Late Harvest or Totally Botrytis Affected (TBA) at very low abv down to 7.3. So thick and viscous rich almost a liqueur more than a sweet wine but will last forever sipping like a Tokaji Aszu. Look for them at auction. Congrats and thanks to a truly great outstanding winemaker – Richard L Arrowood!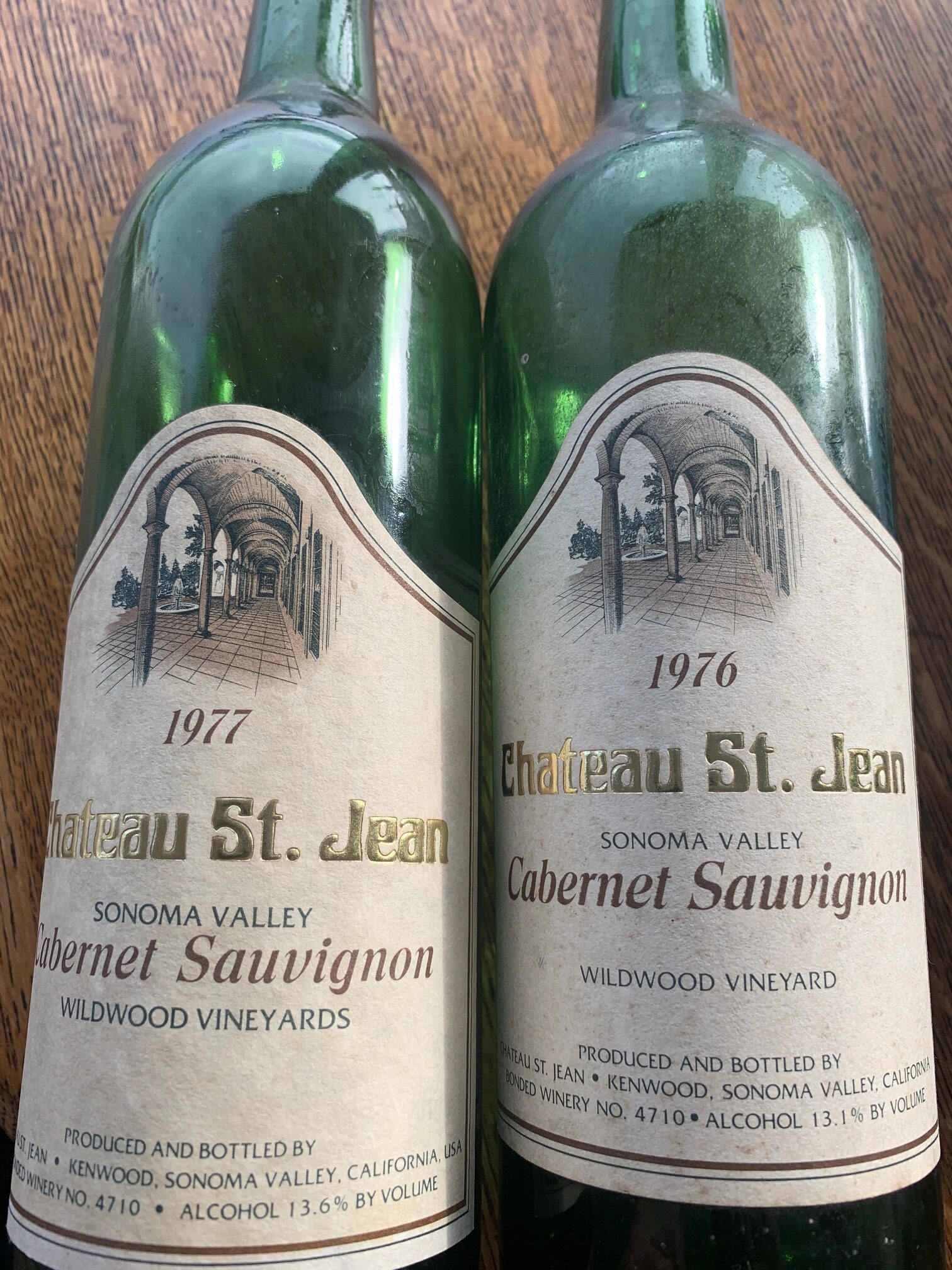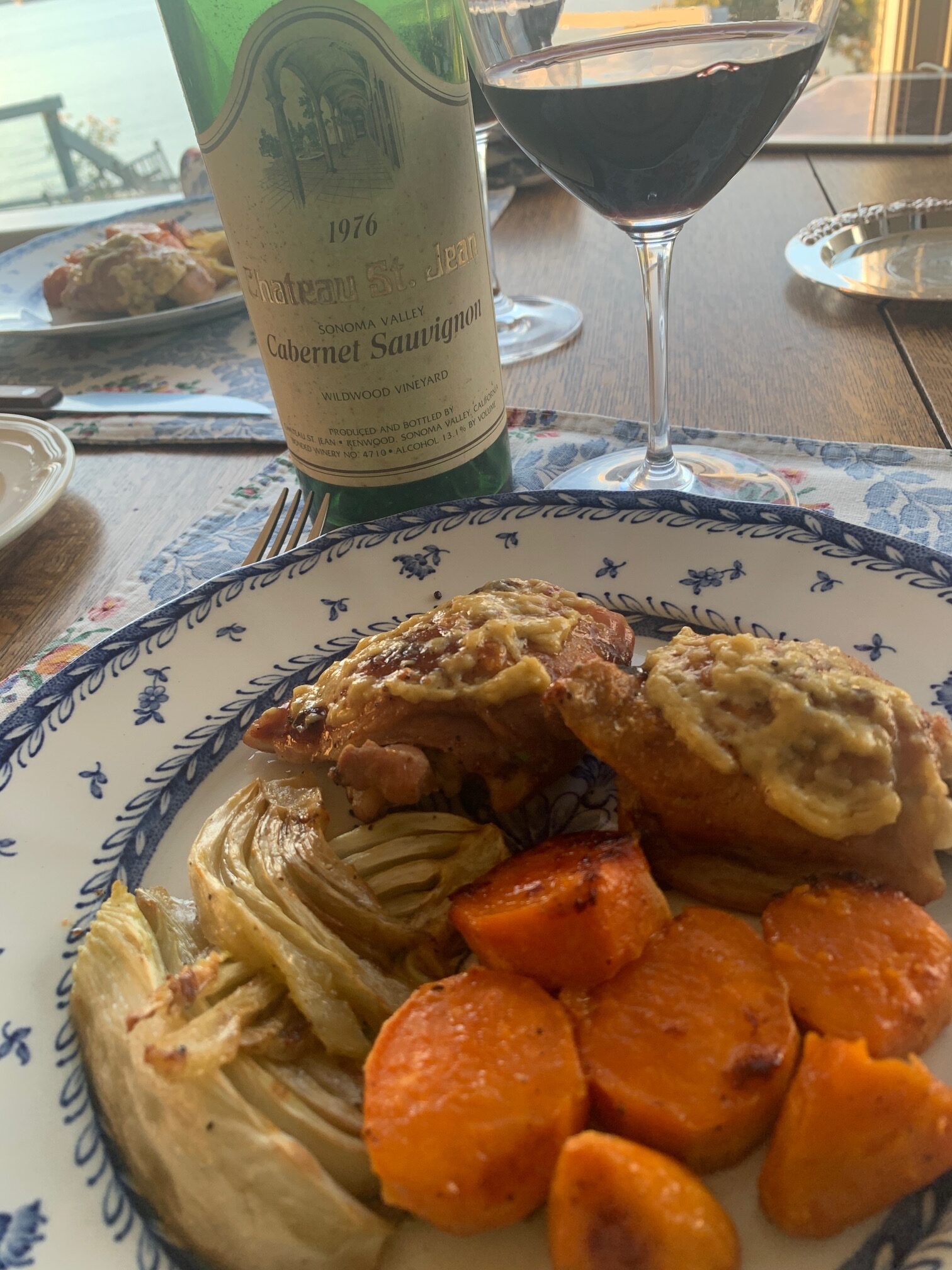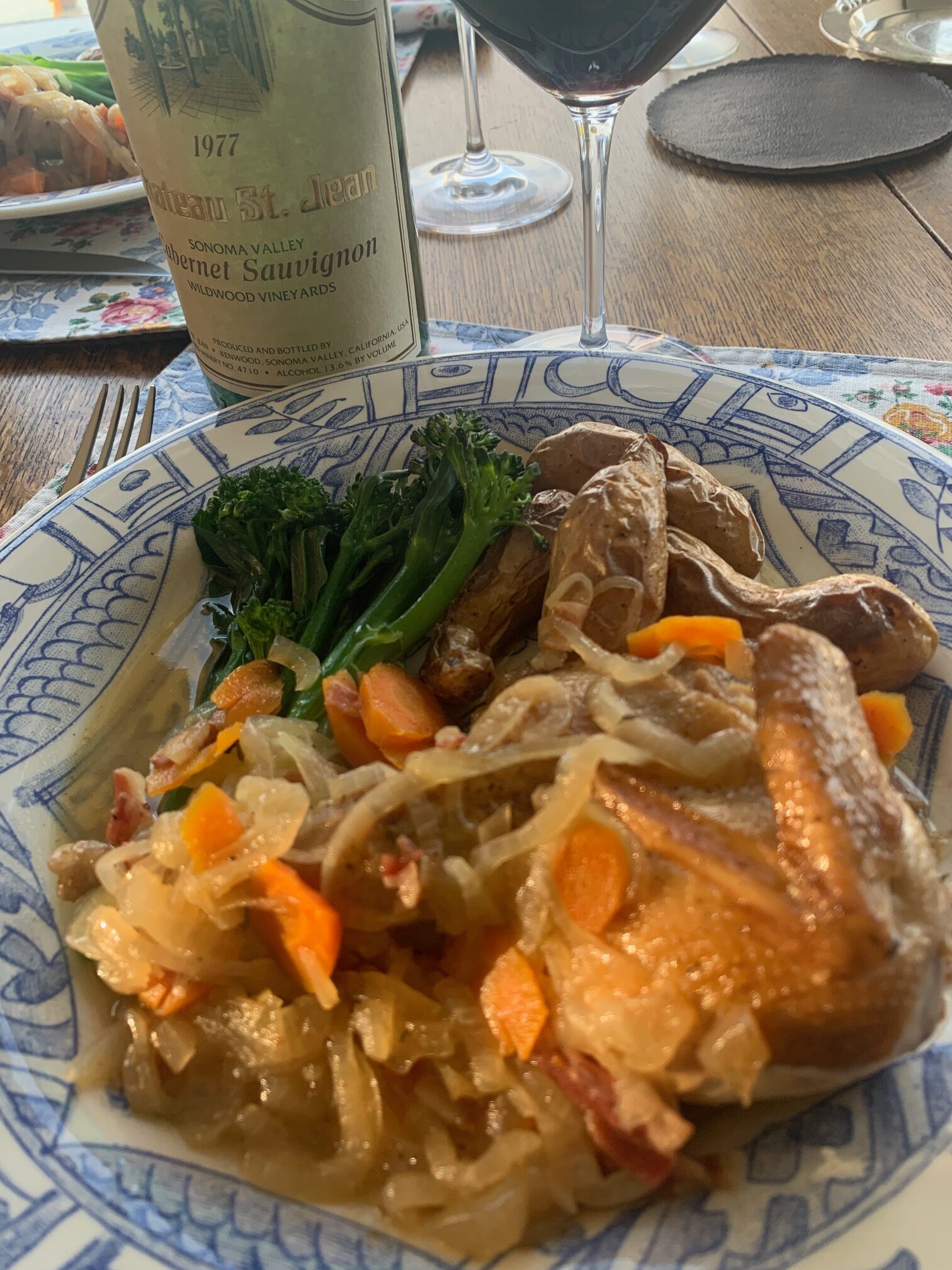 ---
You might also like: