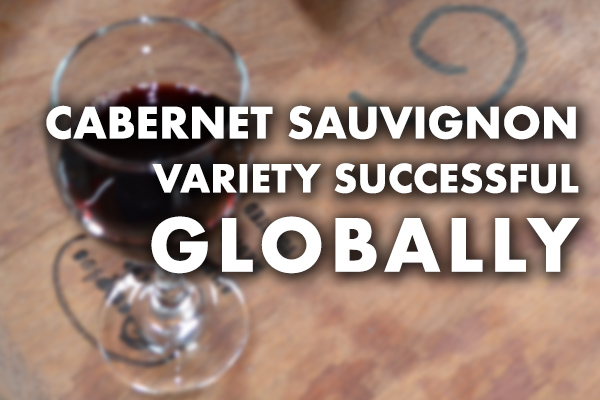 Another educational week of wine webinars with considerable focus on California insights. Elaine Chukan Brown explored some interesting Zins from Lodi AVA with Tegan Passalacqua (Turley wines) explaining how generally vineyards on the east side have red fruit brightness with finesse of more minerals compared to the west side darker style of broader earthy characteristics. Vinous Live had two fascinating sessions on emerging wine districts. Firstly relatively unknown Moon Mountain in the Mayacamas mountains on the Sonoma side led by pioneer consultant Phil Coturri (Simons & Valley House), plus principals from B Wise, Silver Cloud, Lasseter Trinity Ridge, Moon Mountain (formerly Glen Ellen) and Kamen. Secondly the Araujo family of Bart, Daphne, Jaime, and Greg who sold in 2013 to Francois Pinault (Ch. Latour, Ch. Grillet, and Dom. d'Eugenie) but are back up running with several projects looking for more structure in the wines including rugged Upper Range not in an AVA but planted in 1990 off the Silverado Trail up behind Caymus west of Pritchard Hill.
On June 4, 2020 the Napa Wine Academy by Peter Marks MW presented a useful basic overview of the cabernet sauvignon grape variety especially in detail on the 3 main wine growing regions in California but with comparisons of the expression from around the world. A brief summary of some of their points made include:
CABERNET SAUVIGNON (CS): Smaller size berries with thick skins high phenolics that generally needs a warmer climate to ripen. Ranges from cooler green bell pepper red currants to riper black currant, black cherry herbal notes (including jammy when over-ripe). Canopy protection from the sun and appropriate soils like well drained gravel important. Develop cigar box, tobacco, mushrooms, leather, earth forest floor.
NAPA: Long history – Detailed explanation of now 16 AVAs with CS 51.9% but 70% by value averaging $8000/Ton. 33 soil types. Consistent. From round & supple on the valley floor to powerful rich blackberry cherry plum balanced styles.
SONOMA: Diverse with 60+ varieties with 85% family owned over 17-18 AVAs. 12,628 acres of CS mostly valley floor but creeping up the hillsides. Cooler influenced by Pacific Ocean fogs and breezes. More rain than Napa and more vintage variation. Soils vary. Alexander Valley higher elevation picking 2 weeks later balanced blackberry aromas supple tannins broad softer style & Knights Valley most remote powerful fleshy with nuanced complexity.
PASO ROBLES: First AVA in 1983 and 3 times larger than Napa known for Zin. 200+ wineries now mostly family owned with 49% CS. Distinct micro-climates and wide diurnal swings in temperatures. 30 soil types with granite and more shale calcareous clay in the west allowing dry farming. East side of the 101 warmer with west side steeper hillsides longer hang time resulting in concentrated riper softer tannins and warming alcohol. Are now getting more elegant style of CS.
WASHINGTON STATE: History with 14 AVAs over 70 varieties. Northerly shorter season but 16 hours sunlight in summer compared to 15 in Napa. Lots of own rootstocks. Describe style as purple high alcohol acidity with firm tannins not fully mature resulting in dark earthy cassis, chocolate mint, herbs, less elegant more foursquare vs. Napa. Expect global climate change.
BORDEAUX: CS Left Bank & Merlot Right Bank. Some expensive classified growths but average Bordeaux bottle price under $7. Maritime climate (vs Napa Mediterranean) cold wet Winters, Spring frosts, hot humid Summers. Wide vintage variation. Soils high gravel on the Left Bank suits CS with sun reflecting. High tannins angular earthy some brett more acidty black currants with licorce and tobacco. Blends with cab franc providing violet perfumes and petiti verdot spice.
ITALY: Tuscany Super Tuscans with CS adding richness to acidic Sangiovese. Bolgheri sand clay and rocky alluvial. Maremma much warmer clay & sand with loam & clay limestone multi sized pebbles. Deep colour balanced but softer acidity ripe cherry black currant oaky earthy tobacco clove delicious young but capable of aging.
CHILE: No phylloxera. 32% CS from 800 wineries (80% controlled by 4 of them). Climate more east to west with coastal to mountains. Healthy fruit exuberant cherry plum menthol medicinal mocha vanilla baking spices often over-oaked getting better.
ARGENTINA: Altitude often 3000 feet but up to 10000 in Salta. Low rainfall needing irrigation by snow melt & drip. CS third most behind Malbec & Bonarda (Charbono in California). Often high pH & lower acidity dark fruits intense, voluptuous, sweet vanilla from new oak (not tobacco) fleshy approachable. Do they age?
AUSTRALIA: Coonawarra 55% CS terra rossa soils iron oxide clay Maritime cold winter frosts. European structure usually 100% CS variety rich tannins crisp acidity dark sweet fruits eucalyptus mint austere. Margaret River 47% CS granite gravel schist Mediterranean old vines innovative vineyard management machine harvest irrigation required no phylloxera. Old world blends perfumed and elegant fine tannins more Bordeaux-like red currant restrained cassis tobacco mint.
NEW ZEALAND: 800 acres. Gimblett Gravels area of Hawkes Bay red & black fruits with power and elegance spice and tomato leaf.
SOUTH AFRICA: Stellenbosch & Paarl. Cape blends with one foot in old world and one in new world. Distinctive iodine South Africa character of CS.
You might also like: