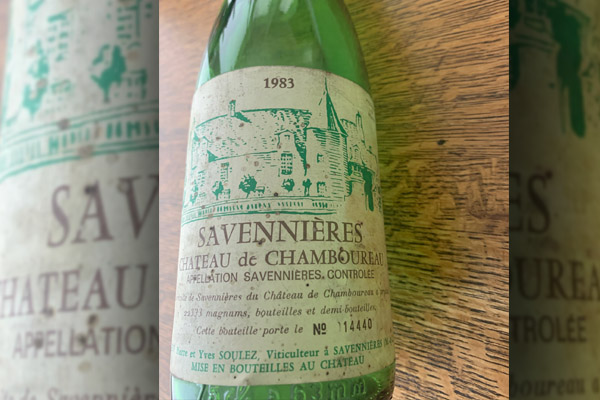 Long time followers of this Blog will know your scribe's fondness for aged white wines made from the Chenin Blanc variety. Chenin is becoming more popular these days with more regions having success with it including especially outstanding examples from South Africa. Also there is more media exposure like Jancis Robinson's May 15 posting of "Chenin – a transhemispherical marvel" stating it "may well be the most underrated white wine grape in the world". In the pre-Covid days of travel it was always an exciting adventure for me particularly in Europe to search out restaurant wine lists for old bottles especially from the Loire Valley that hadn't sold but remained on offer at low
prices. A write-up here on July 17, 2017 while dining in Stockholm pointed out a superb nearly twenty year old 1998 Clos de la Coulee de Serrant that was pure delight but that Joly owned property is now rather expensive. However my experience has been that many Loire whites (dry & sweet) continue to age almost indefinitely.
Fond memories of more reasonably priced old moelleux Anjou Coteaux de la Loire and a special 1928 Coteaux de L'Aubance (best vintage between 1921 & 1937) showing complex orange marmalade. Also those cases of memorable 1933 Moulin Touchais imported for our 50th anniversary of the International Wine and Food Society Festival held in Vancouver in 1983. In fact your scribe since the early eighties has been an avid collector of dry Savennieres, a very small (less than 1% of total Loire vines planted) respected appellation (since 1952) on the north
bank of the Loire on clay, schist, & slate soils with a volcanic base. The two earlier decades had seen some really bad vintages (1963, 1965, and 1972) and several severe frost affected years (1975, 1977, and 1978) so the eighties were optimistically to be the beginning of a new era for the growers. Purchased in November 1986 at the BCLDB for $15.10 some 1983 Savennieres from Chateau de Chamboureau of Pierre et Yves Soulez (also have a share in esteemed La Roche aux Moines) enjoying last week our final bottle with a grilled cauliflower steak and fresh halibut dinner. Also another evening their 1986 matched with steelhead trout & quinoa plus especially well matched to our finishing course of French cheeses. Monitored these collected wines over many years of cellaring and though they started out quite austere still were drinkable early on with interesting young aromas of bright flowers and yeasty vibrant fruit – perfect with oysters. As they aged they came together to a more honeyed dried flowers complex bouquet and concentration of rich creamy flavours yet still dry but held together with that underlying brilliant acidity. Like that distinctive narrow green bottle they use with that identifying unique crest.Underrated wines for aging as the last bottles nearing 40 years of age were the best ones opened yet! Might consider buying some current examples (like 2016 Chateau de Varennes $32.99) to try currently or age longer for an enhanced exhilarating experience. After all that is wonderful assurance to buy a wine you can enjoy early on but still feel confident in cellaring for some time. Certainly looking forward to opening later this year our last bottle of 1981 Clos de Coulee de la Serrant celebrating the longevity of a 40 year old dry white wine!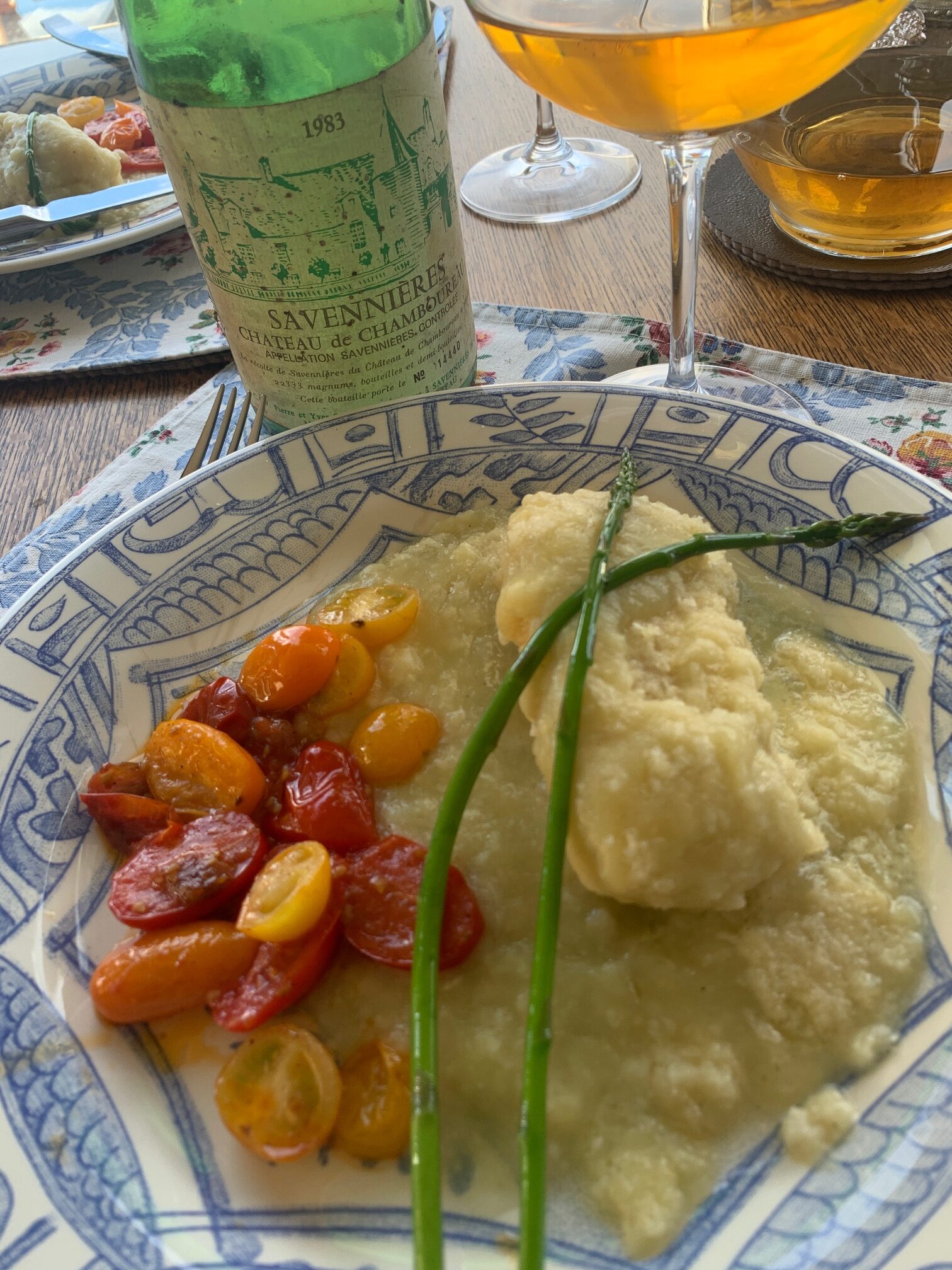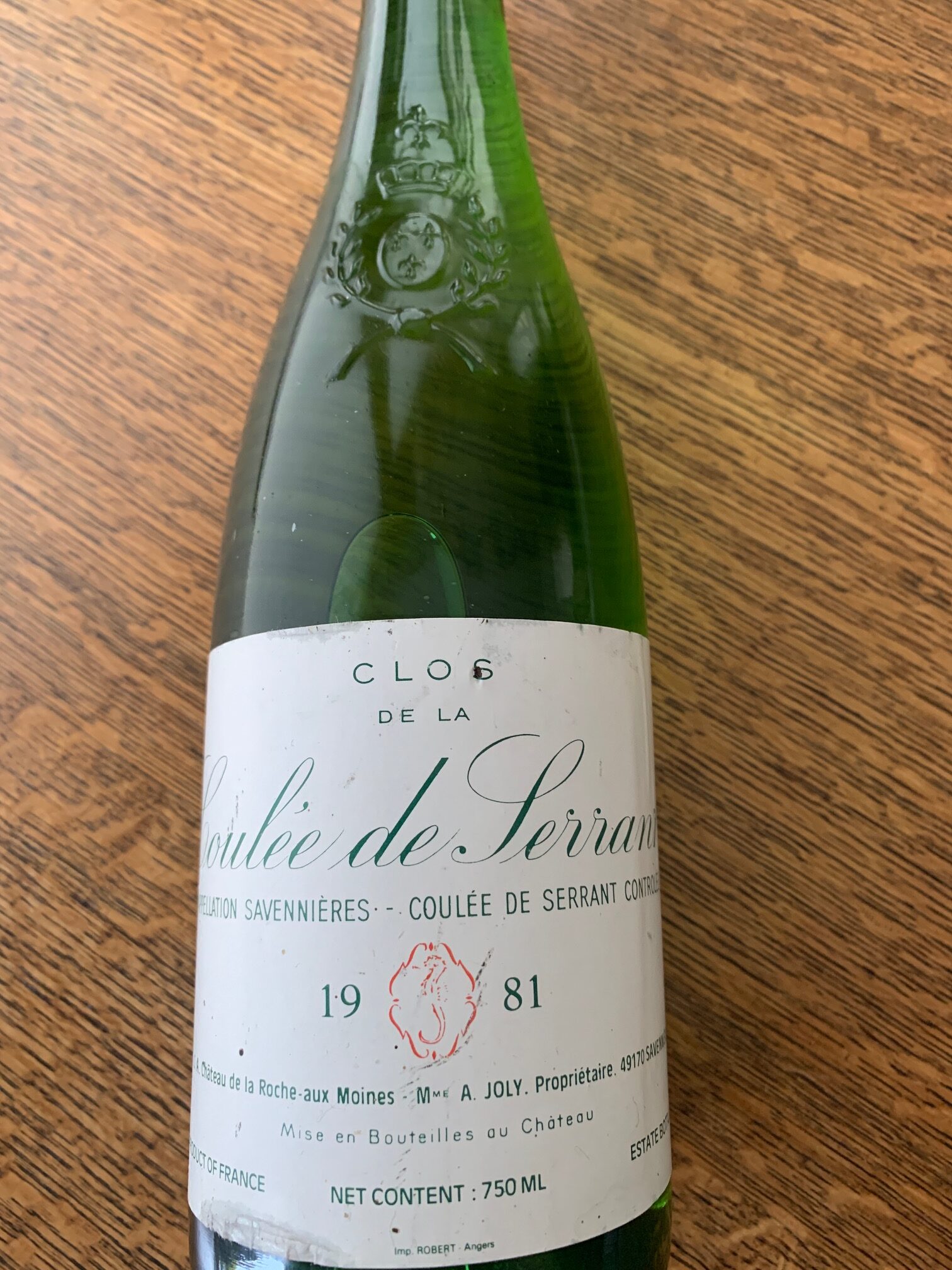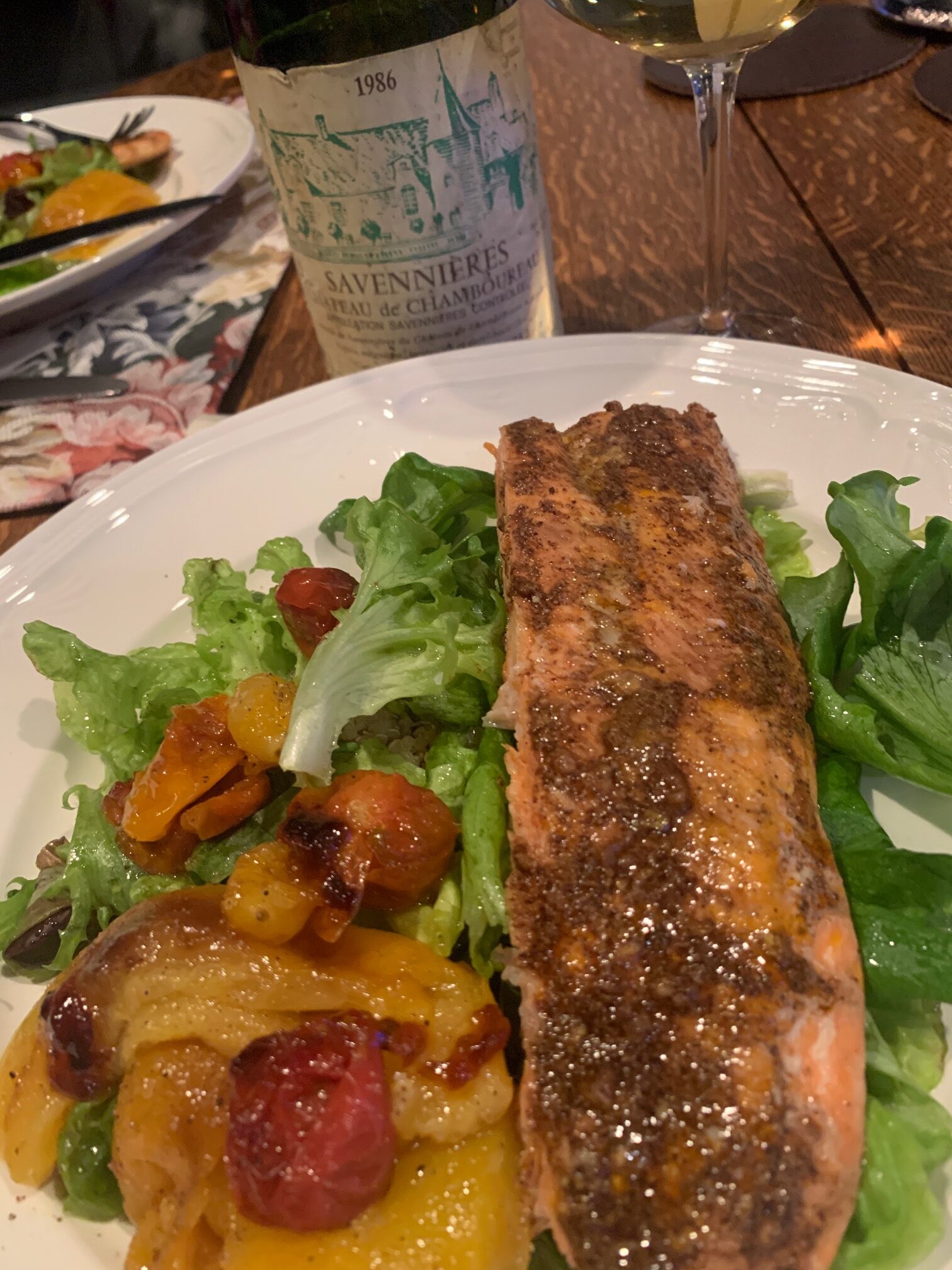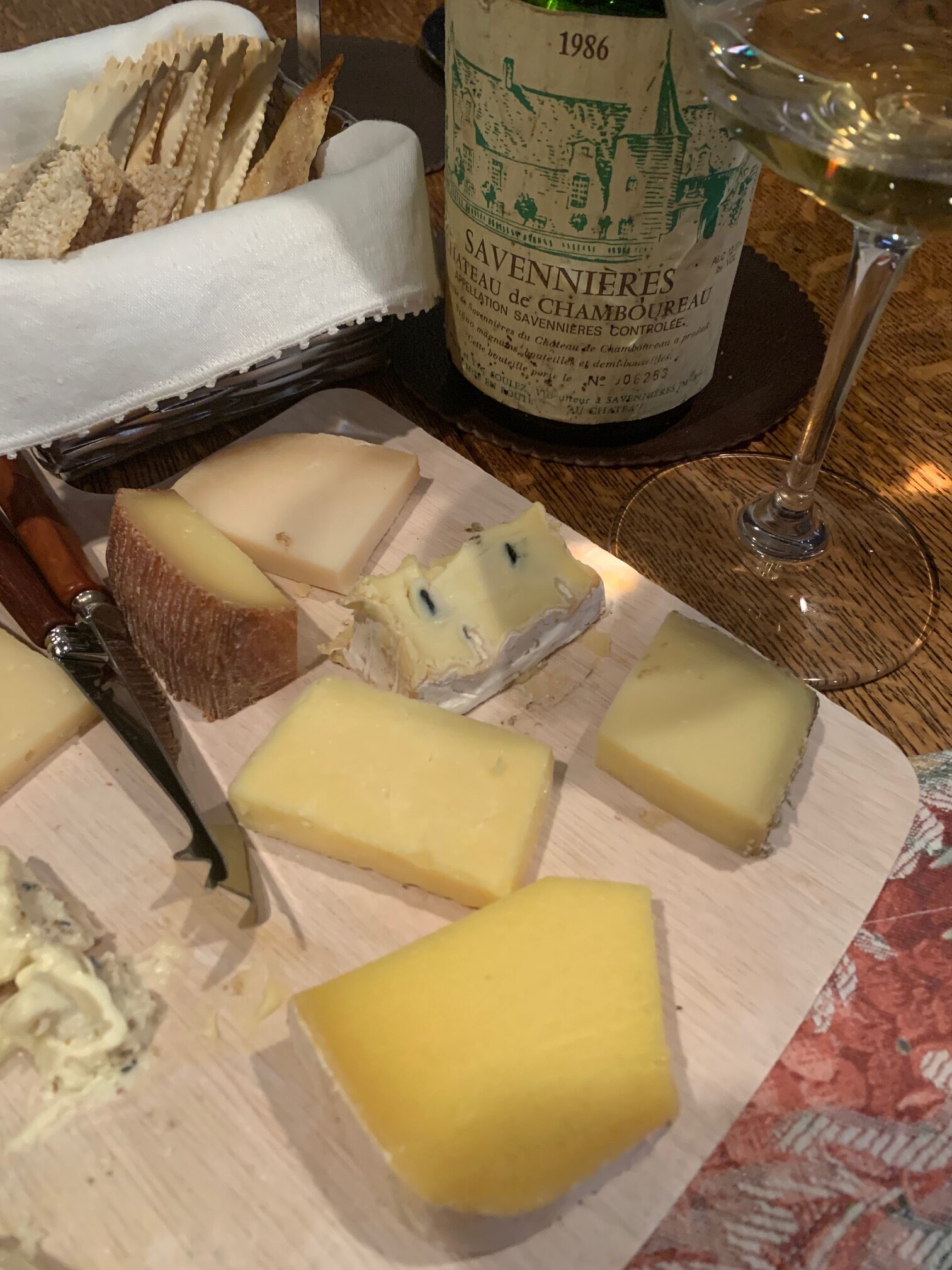 ---
You might also like: