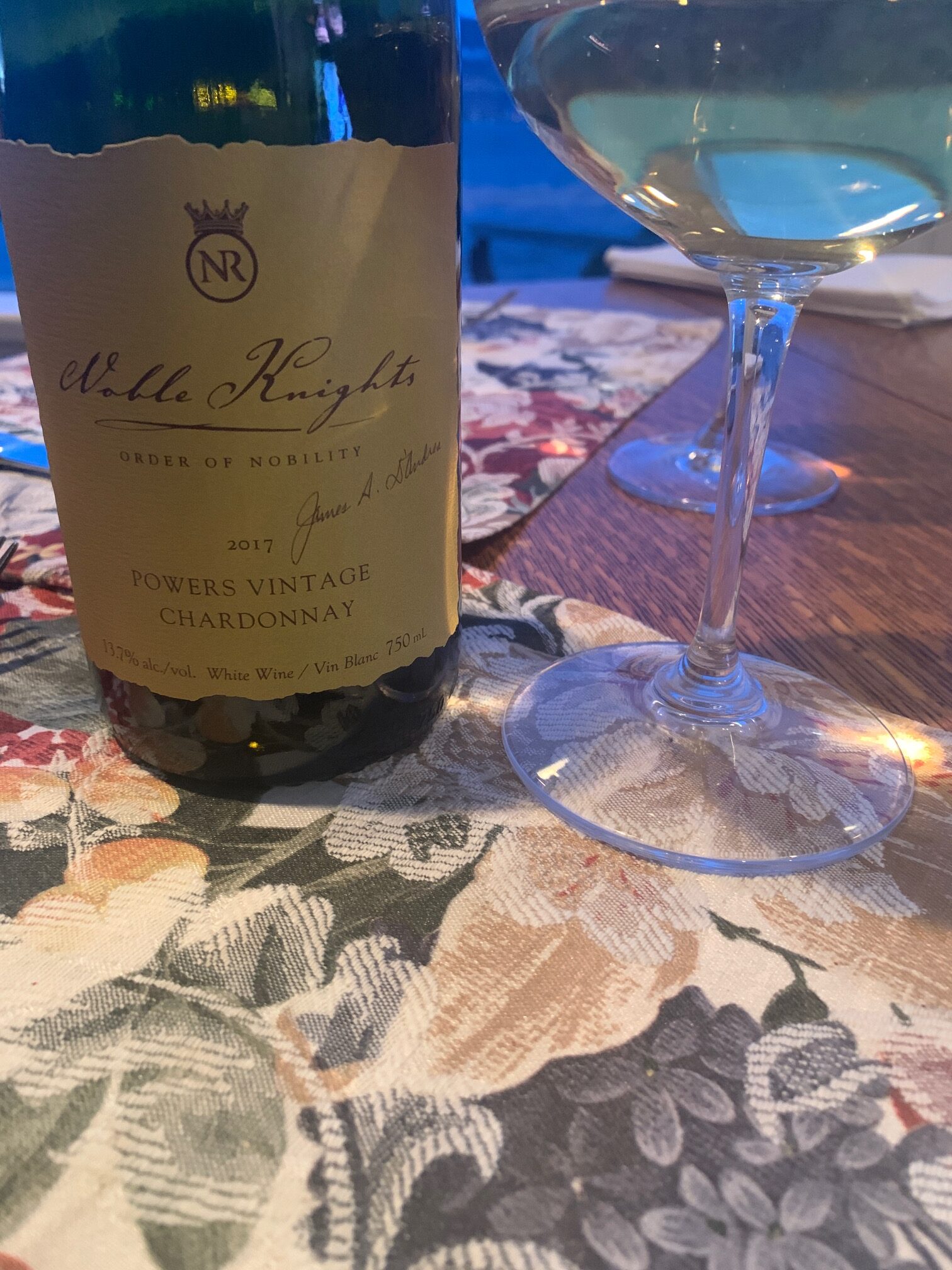 Since the passing earlier this month of Steven Spurrier, the revered wine mentor, your scribe has been reflecting back fondly on some of my personal experiences with him. Used to connect with him often at Vinexpo and the London Wine Trade Fair where the IWFS Wines Committee met annually to deliberate the updating of our Vintage Chart. Steven was always so personable and inquisitive about the latest news on the Canadian wine scene and so helpful with ideas and connections directed towards its progress. Five years ago on August 25, 2015 (reported here as BC Bottle Shock on August 31, 2015) Steven was honoured by the BC Wine Institute BCWI (now named Wine Growers British Columbia WGBC) on his visit hosting the inaugural Judgment of BC wines. He also attended all others that followed including the final fifth one on October 29, 2019 (reported here November 4, 2019). Thanks Steven so much for your inspiring help to our evolving quality wine industry. Much appreciated. Chardonnay was featured and assessed in a global context with a blind tasting at the first & fifth events. International chardonnays took the top 5 positions in 2015 but BC bounced back with the top two just four years later. The vines have matured plus using the know how experience learned for both the vineyard and the cellar has resulted in much better Chardonnay produced everywhere in BC. Why even perfect 100/100 scores have been given by one experienced wine journalist for consecutive vintages of Checkmate Artisanal Winery for their 2015 & 2016 Little Pawn Chardonnay.

First a confession. I am an unabashed fan and frequent drinker of chardonnay. It is a perfect pairing with my frequent seafood menu of choice. Many decades of loyal following and drinking of Chablis & white Burgundy through other ABC contrarians and pre-mox concerns. Now there are so many well balanced complex examples from around the world. From Hamilton Russell in South Africa to Kumeu River in New Zealand. From Tolpuddle Vineyard in Tasmania to the exciting new breed of "freshness" all over California.
Across Canada chardonnay is indeed on a steep incline of improvement. Many value choices in BC led by somewhat under the radar Noble Ridge Vineyard & Winery in Okanagan Falls of Jim & Leslie D'Andrea. Your scribe has been following them since their initial land purchase in 2001 plus another 10 acres addition in 2006 resulting in a total of 34 acres (24 for vines & winery) all overlooking Vaseaux Lake. The soils are glacial fluvial deposits of sand, gravel and rock. Must applaud the most conscientious job they are doing of trying to make the best premium wines possible from their distinct sites. This was reinforced to me on a most instructive long visit with them and winemaker Benoit Gauthier at the winery on June 13, 2018. I had the opportunity to taste all the barrels (including chardonnay 2017) with lots of interesting dialogue between us on our mutual impressions of styles. Most impressed by their quality and the many differences shown. This year I have opened their three 2017 chards to study again now in bottle paired with steelhead salmon dishes:
2017 Noble Ridge Reserve Chardonnay $28.99 with 355 cases harvested October 20 at highest Brix of 24, total acidity 6 and 14.6 ABV. Whole cluster pressed as all are but cooler fermentation in stainless followed by 14 months in French oak (20% new) with no malolactic fermentation. Rich full with nice combo of citrus & tropical fruit but quite a bit of oak showing and some heat on the finish. Reminds me of old style top California.

2017 Noble Knights Powers Vintage Chardonnay $38.99 with 94 cases harvested almost a month earlier on September 26 (using only Clone 76 and not a blend with the usual Clone 95) at lowest Brix of 22.6 yet lowest TA of 5.4 and 13.7 ABV. Fermented in neutral French oak with 5 months batonnage and another 7 months on lees with partial malo. Well balanced fresh vibrant tension with a touch of class. Others thought so too as one of only three Canadian wineries to win GOLD at 2020 Chardonnay du Monde 27th competition. Congrats!

2017 King's Ransom Chardonnay $49.99 with 113 cases harvested in October at 23.6 Brix yet highest TA 6.2 and 14.6 ABV. Barrel fermented in 100% new oak for 14 months with 50% malo. This is a big more Montrachet-like bouquet and especially the smooth textures but with a distinctive Okanagan Falls sub-region terroir flair. Excellent energy balance here. Developing the complexity. Well done.
The talented team have a handle on this variety for bubbles too as their brand "The One" vintage sparkling using a majority of the chardonnay grape in the mix with pinot noir is in high demand. Admire how Benoit is not making chardonnay to a formula but cleverly tweaking the wines to best advantage. For example the use of only partial and no malo to retain the best acidity levels in the chardonnay. Really like how each vintage being released shows improvement. The 2018 Reserve was harvested earlier on October 14 at lower Brix 23 and a 2019 Stony Knoll from an unknown chardonnay clone planted in 1999 harvested September 20 at 22.5 Brix is 94% stainless fermented + 6% in one year old barrels at 13.4 ABV a bargain at $22.99. Enjoy those refreshing crisper apple and pear notes. Appropriate gold lettered NOBLE on an attractive new black label. Don't miss trying these remarkable chardonnays and judge for yourself!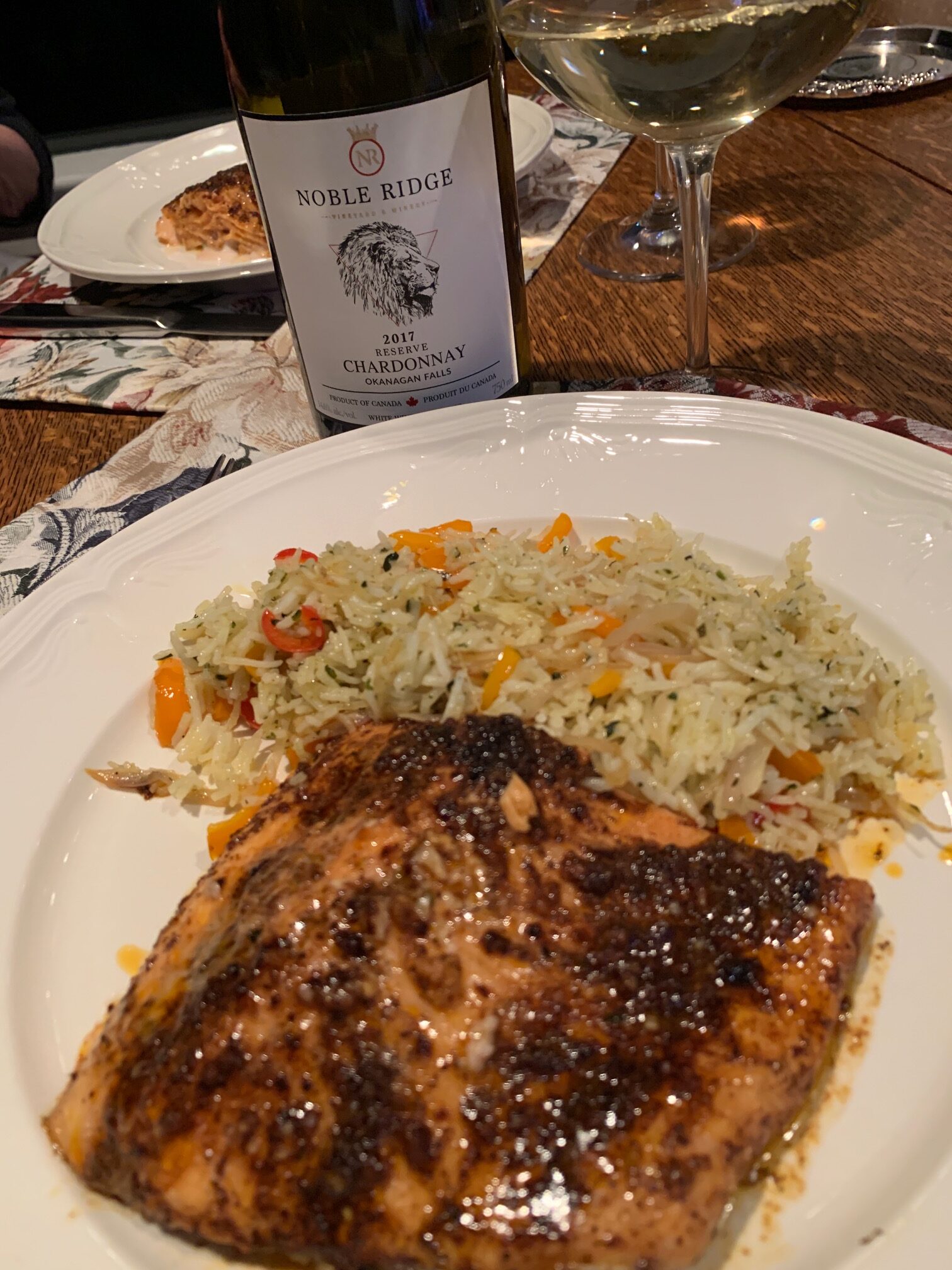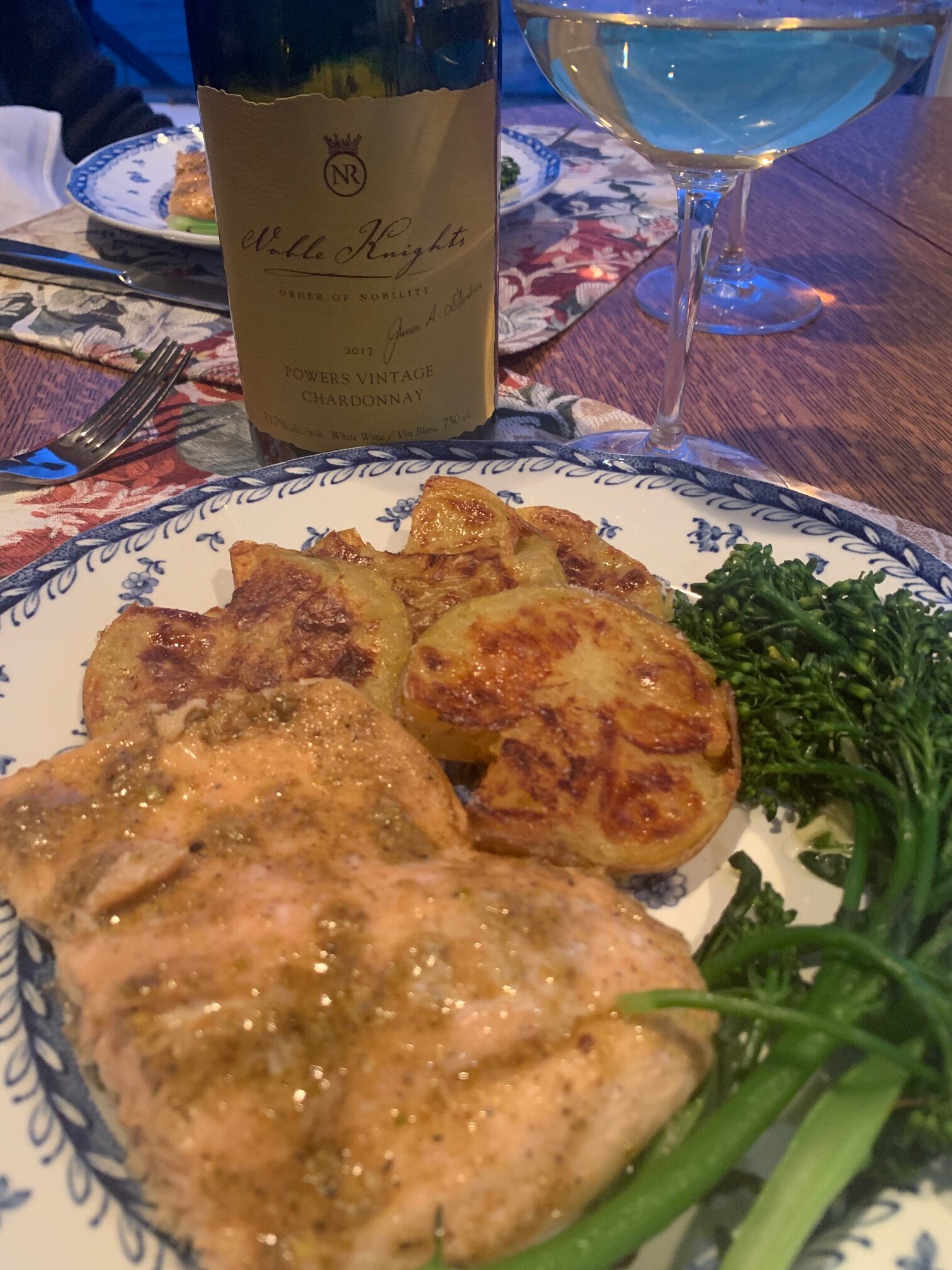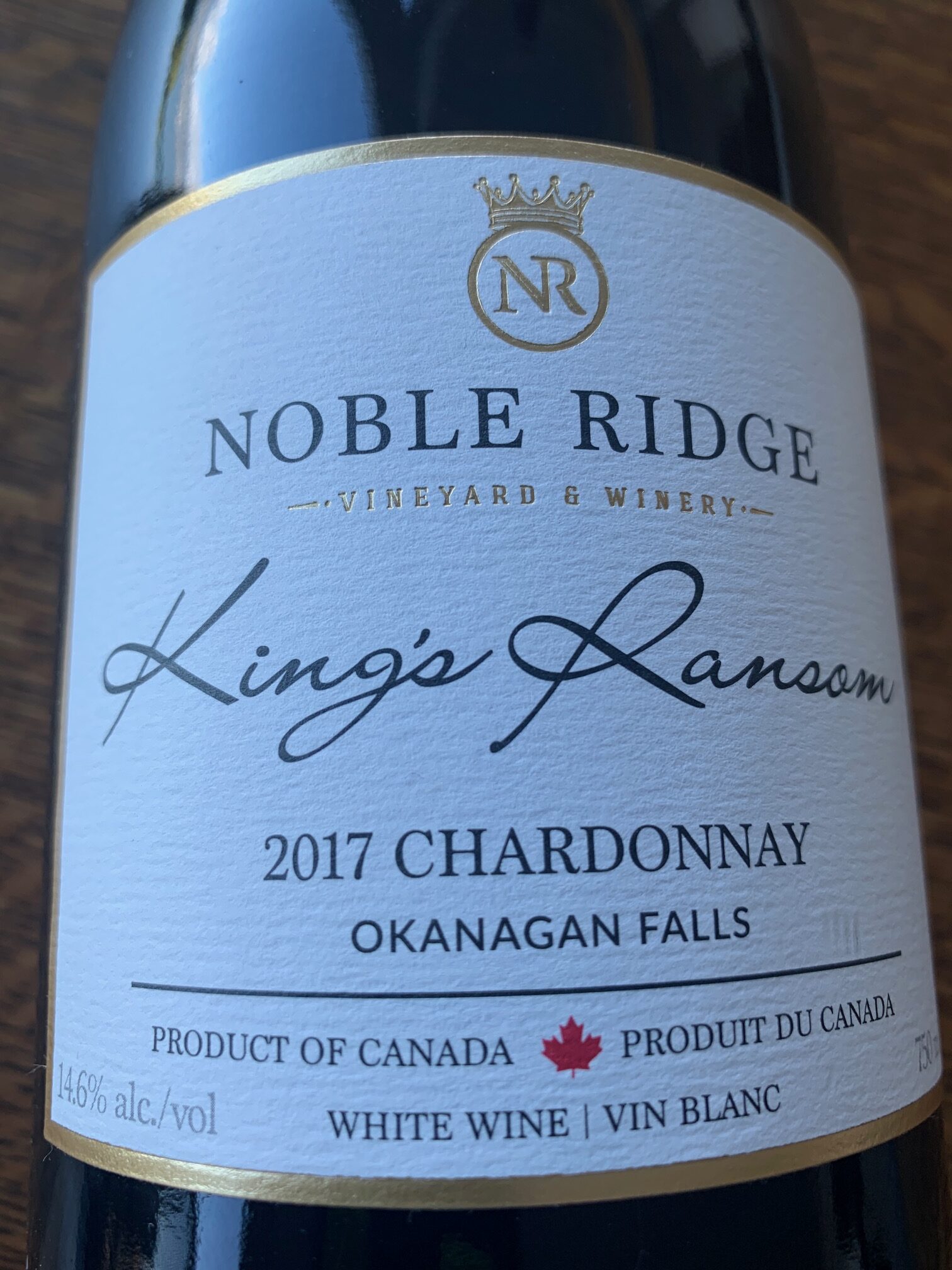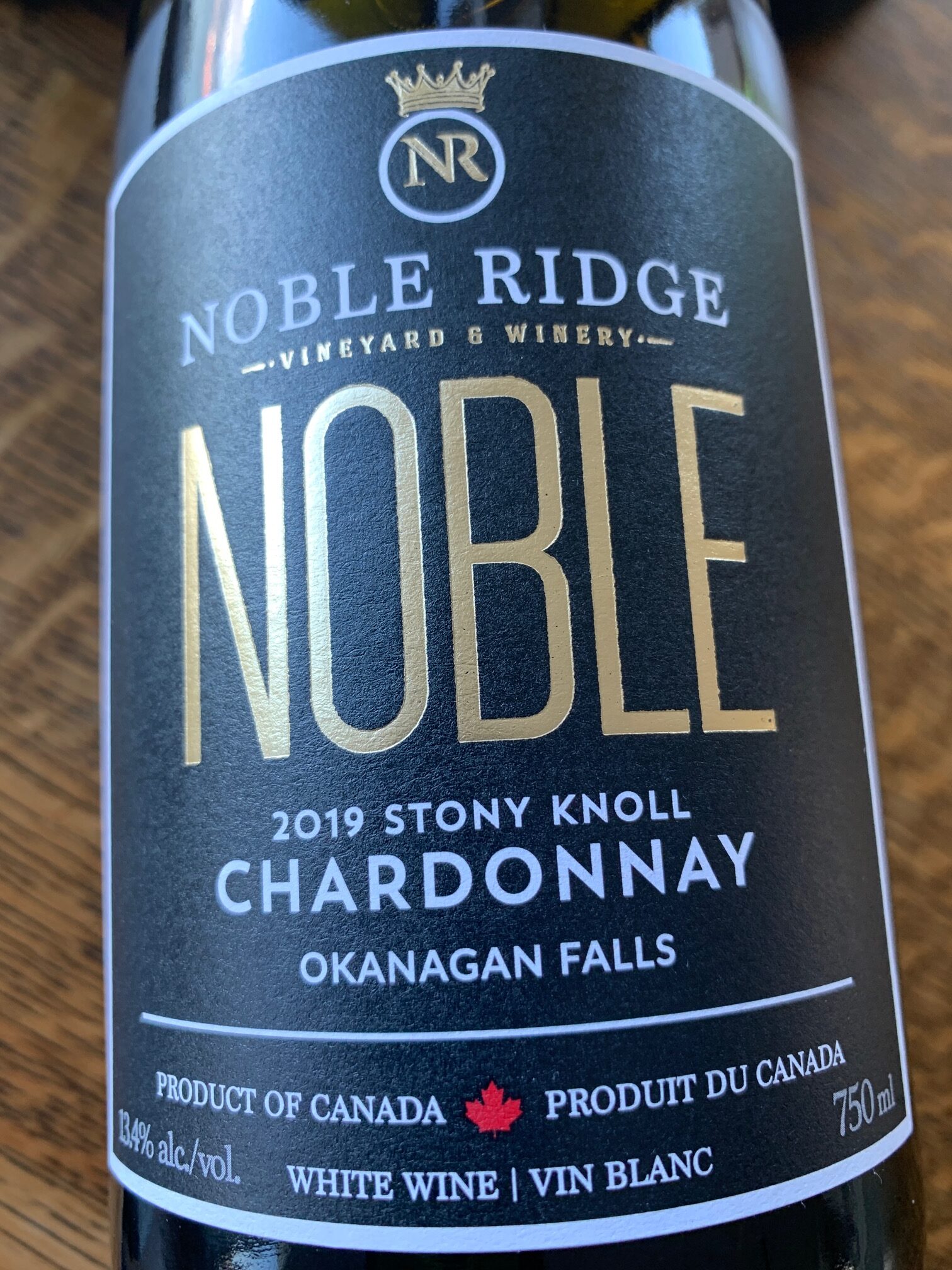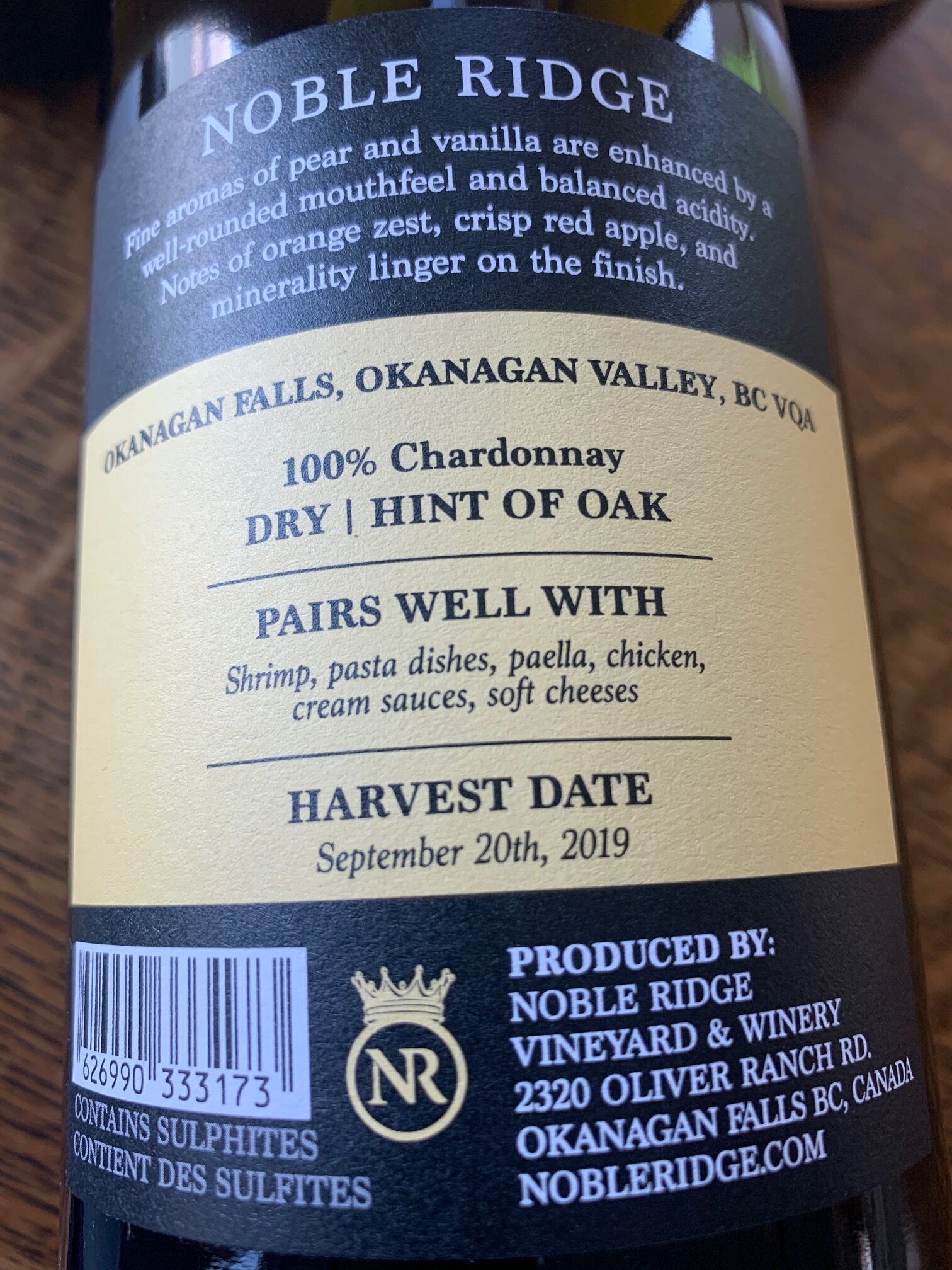 ---
You might also like: