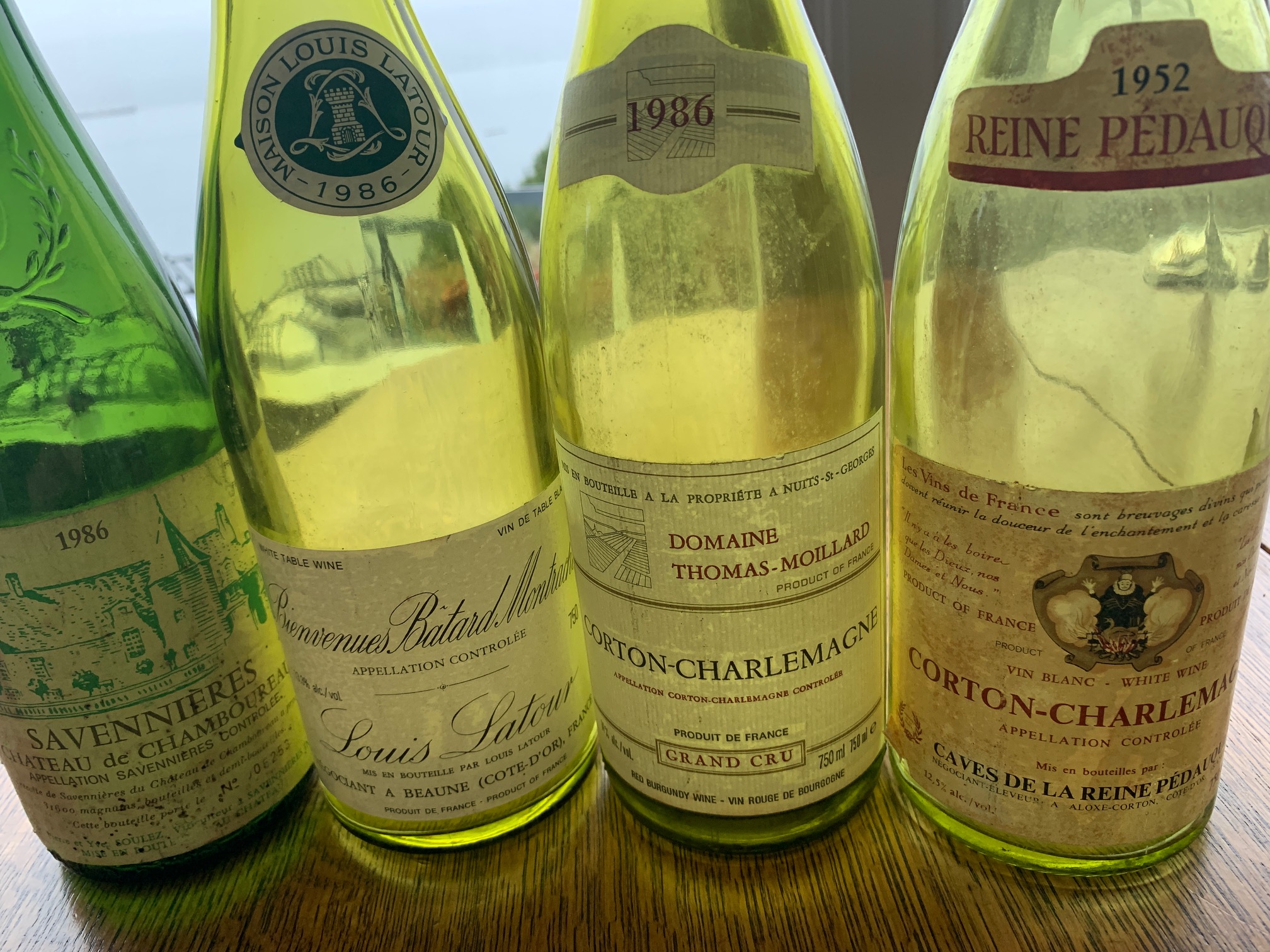 One benefit of this prolonged lock down has been the opportunity for those with wine cellars to reorganize inventory and find surprising bottles. Over the past months your scribe has enjoyed some glorious old reds from around the world. This also is an appropriate time to reassess vintages and determine those approaching best drinkability and those on the decline. Lots of help with this project from articles such as the one on the weekend by Jancis Robinson in the Financial Post on "Which red wine vintages to drink now". Jancis states she "will write about white wines next week." Generally though there is some pressure from sellers to promote newly released vintages plus the more forwardly riper style of most wines resulting from climate change is all resulting in consumption of younger wines. Hard to believe her comment on red Burgundy that "soft early-maturing 2017 is often the vintage of choice." There are still some older classics available in wine stores and especially at auction but these are dominated by reds. What about whites? Most consumers are looking for fresh and vibrant from their whites with hopefully some signature of place. Concerns still continue about pre-mox and bad storage of older whites.

Pre-Covid it used to be fun to serve our dinner guests the same white wine (often Burgundy) from the same producer both blind one younger and the other several decades old. This usually resulted in a polarization of views with some extolling the merits of the young fresh wine but finding the other one with more colour & honey notes rather too old. Others found the newer one rather undeveloped & acidic but appreciated the smooth rich complex character of the mature wine. This always developed into some spirited conversations around the table based on the personal preferences of the taster. Your scribe tends to enjoy both for those different reasons and depending on the food course. Older is of course much more risky with bottle variability. You don't want oxidation or too much maderization. Chenin Blanc is a more reliable long aging variety than Chardonnay because of the high acidity.
Last week we decided to study our last bottles from mainly the 1986 vintage (and one 1952) over 4 dinners. The wines were:
1. 1986 Savennieres Chateau de Chamboureau 12.5
2. 1986 Bienvenues Batard Montrachet Louis Latour 13.3
3. 1986 Corton-Charlemagne Domaine Thomas-Moillard 14
4. 1952 Corton-Charlemagne Caves De La Reine Pedauque 12.5
The food was mainly fresh Dungeness crab but some steelhead salmon and chicken were paired as well. It brought back fond memories of the London Wine Trade Fair as Chair of the Wines Committee IWFS (with John Avery, Clive Coates and others) discussing the differences of 1985 vs 1986 white Burgundy. Sometimes issues of botrytis arose especially with 1986 – like Meursault Poruzots Francois Jobard. No botrytis showing in these bottles. We lucked in as all 4 were splendidly interesting and paired so well with food. The rich old chards paired to crab was a match made in heaven with the matching rich smooth sweetness of both (though 2010 Chablis Les Clos Christian Moreau works well in a different way too). The aged chenin blanc provided better structured lift for the fish. Lovely surprise not having to open an insurance standby younger vintage bottle at any of these 4 dinners. Better showing than even we had anticipated. Seek out a very old dry white wine for a new educational experience. Can be worth the search.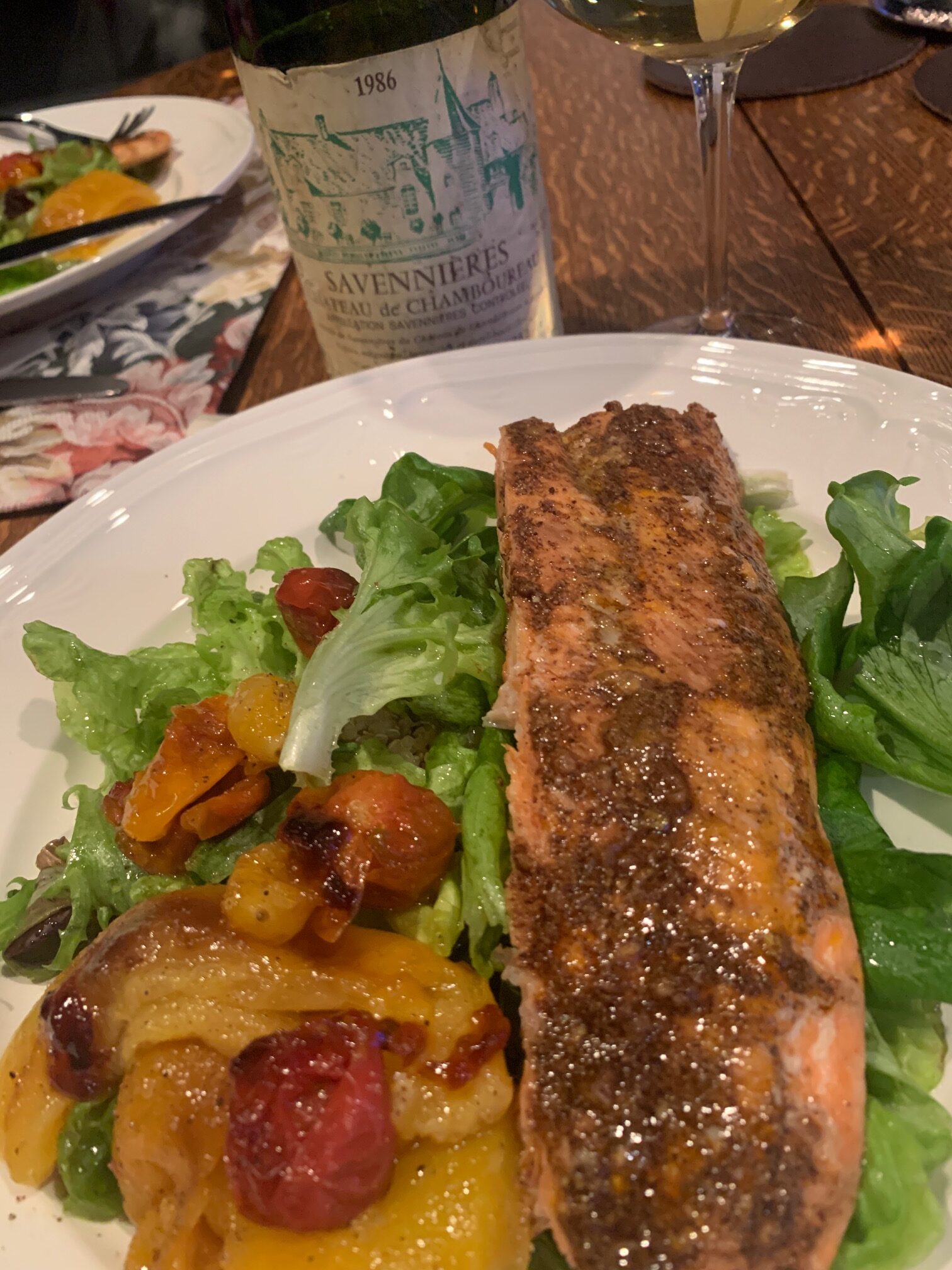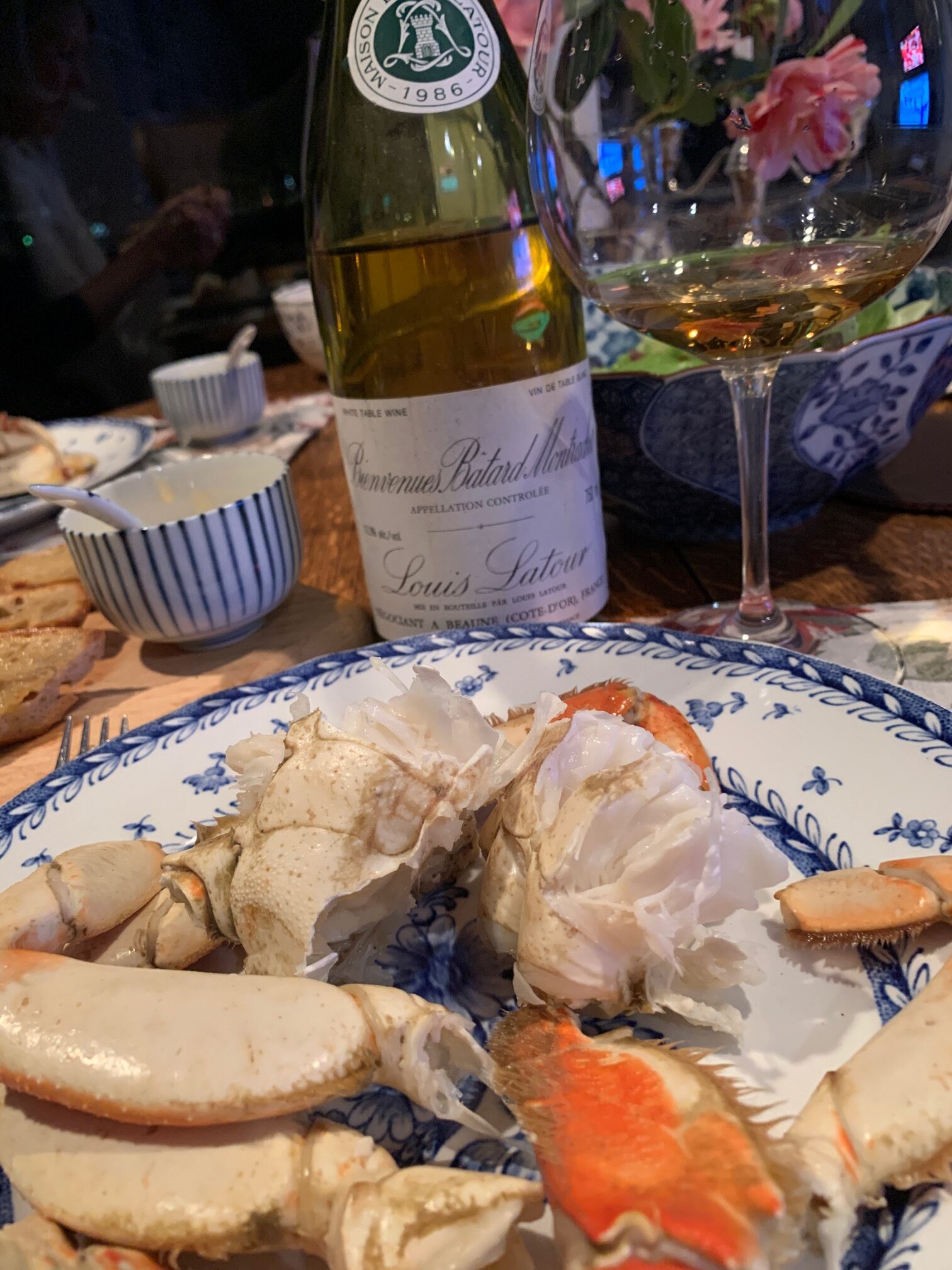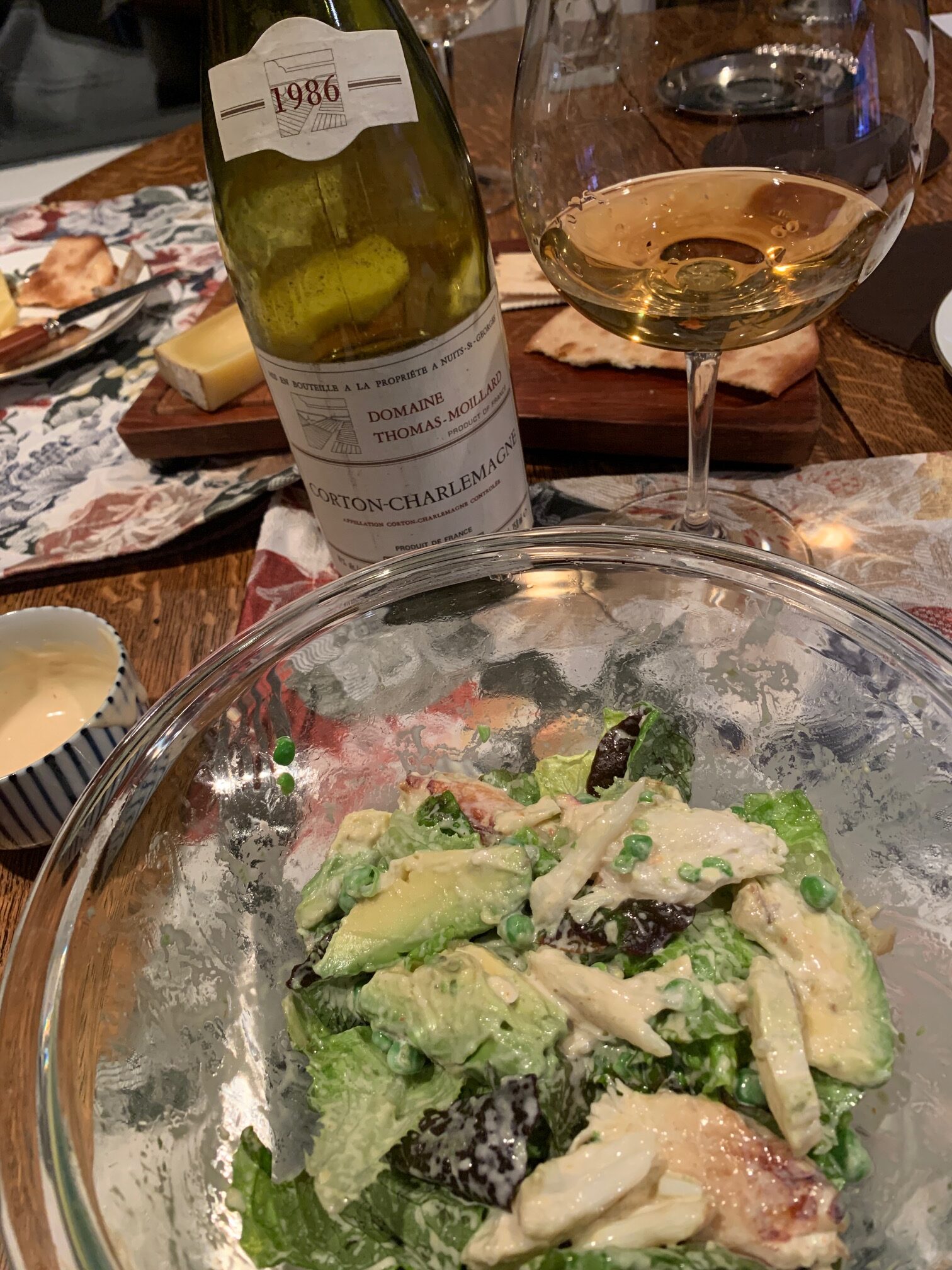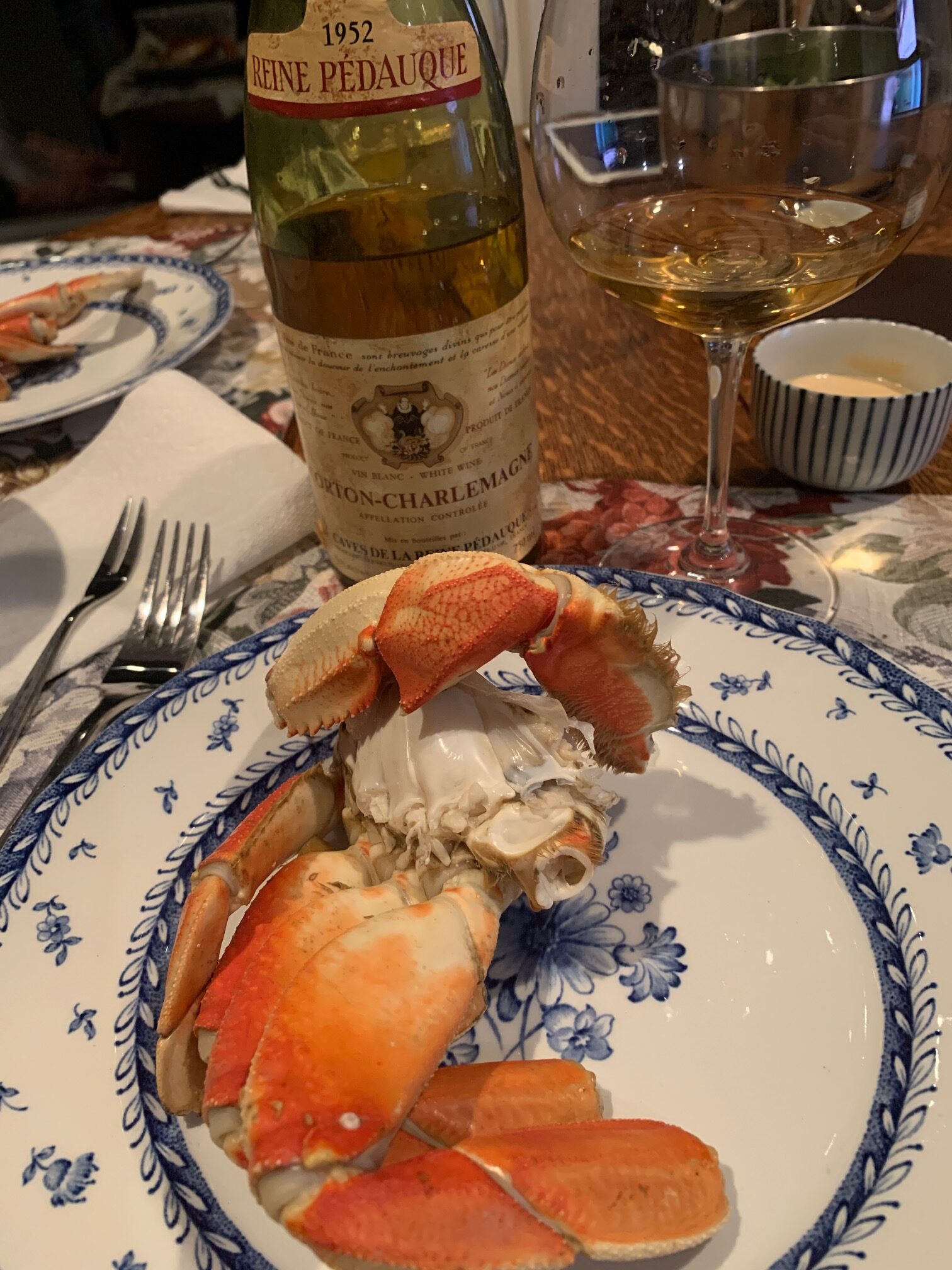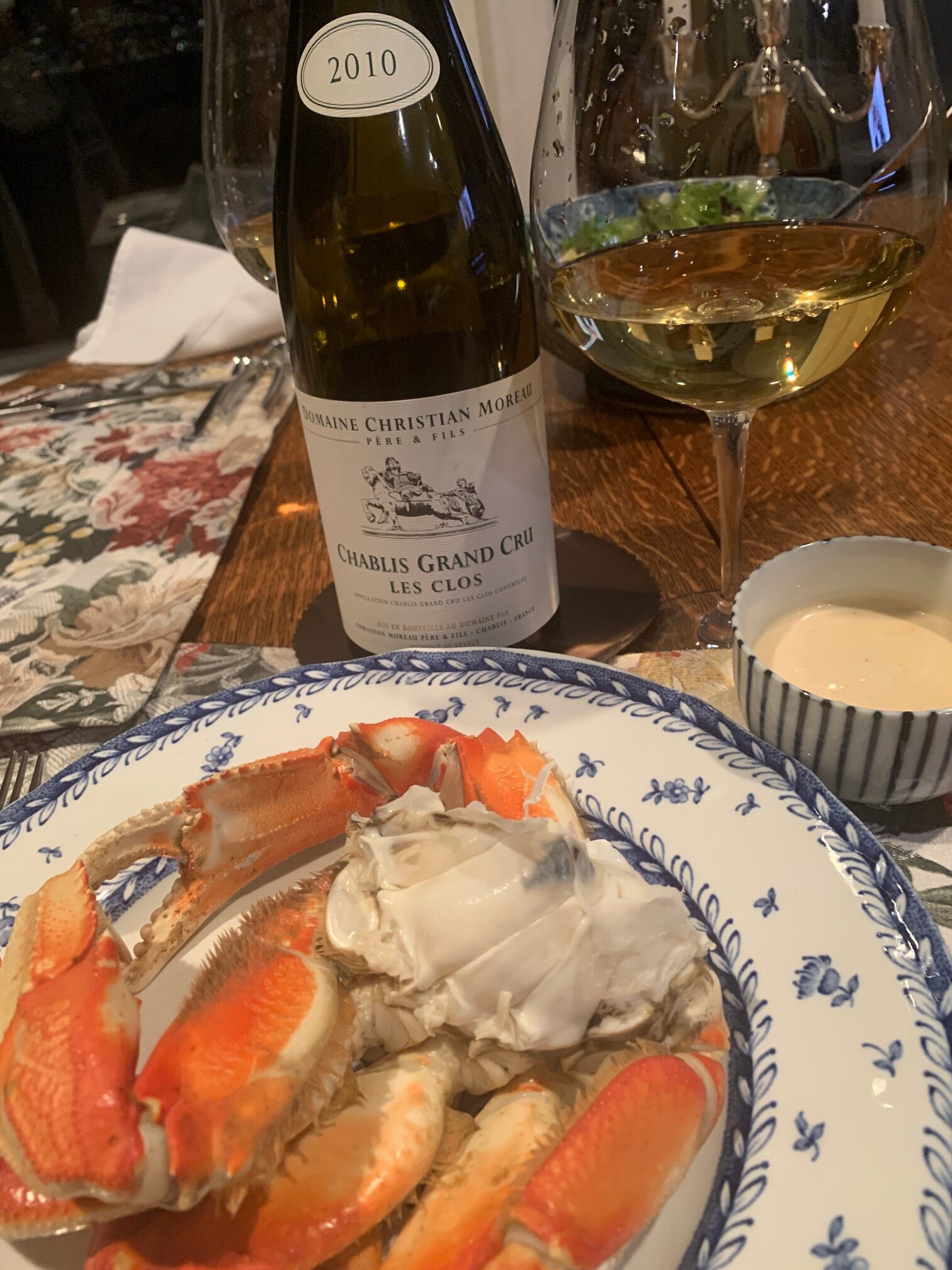 ---
You might also like: