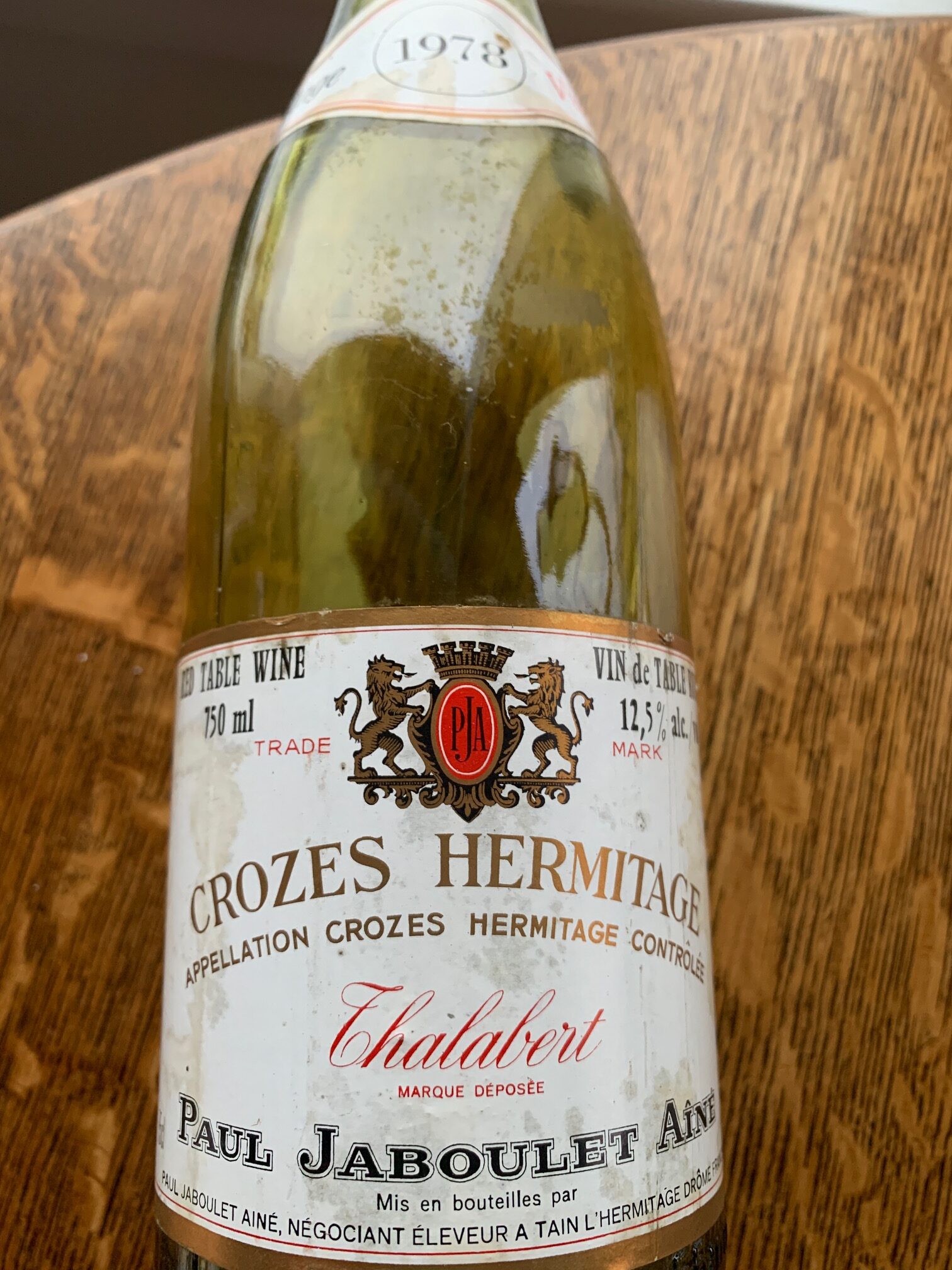 Northern Rhone wines have become a hot commodity. Hermitage & Cote Rotie now are expensive collector items with Cornas & Saint Joseph also increasingly in high demand. However back in the seventies and eighties there was another cult wine from Crozes-Hermitage. A special red named Thalabert from Jaboulet domaine was the shining star of this appellation. Today the Crozes wines have lost some lustre compared to their elite neighbours and have become quite variable in quality. The vineyards have quite different soils and range from flat land to hillsides. Most producers have not been able to achieve the desired ripeness of Syrah in Crozes that one finds on the granite hill of Hermitage. During this century of climate change plus younger inspired winemakers Crozes should be on your watch list of good value red wine. During this continuing pandemic your scribe has enjoyed drinking up some choice remaining single oldest bottles that had been retained for possible future vertical tastings. Among these have been some ancient vintages of their star Crozes-Hermitage Thalabert (called Domaine de Thalabert since 1980) of old vines from Paul Jaboulet Aine. They also produced Crozes Les Jalets from the younger vines of Thalabert with blending material from other producers. So impressed still with the 30 year old 1990 (18 months in cask) that Jancis Robinson scored 18/20 in May 2015 stating "Was any better Crozes ever made? Possibly the 1978 Thalabert." Your scribe agrees on the 1978 being outstanding as did the late Gerard Jaboulet who called that 1978 Thalabert his "best one ever made". Even today it sings vibrantly with a bouquet that needs time to open up but explodes with true smoky, peppery, black olives, animal gamey notes with smooth intense textures before drying out on the finish. So much black thick sediment deposit now thrown shows just how much original body mass fruit extraction with strong tannins that this wine started out with in a bottle. Especially a delightful treat matched to a roasted lamb shank with ratatouille Provencal stewed vegetables sauce. Remarkable indeed! Doesn't have the big bold rich concentrated blackberry fruit of the legendary 1978 Hermitage La Chapelle which is an amazing treasure but nonetheless this 1978 Thalabert is memorable in its own way too. Also drank up recently my last quite light mature 1976 and harder more earthy roasted peppers fruit but rather good though 1983 vintage. Gerard had advised me not to open 1983 before 2001. This latter Thalabert 1983 paired so well with a vegetable pasta dish featuring grilled cauliflower with a spicy pesto sauce.
Checking my records it is informative to check out original purchase prices. 1976 Thalabert purchased March 1978 $6.65/bottle; 1978 Thalabert January 1982 for $12 (also bought 1978 La Chapelle at same time for double the price $24); 1983 Thalabert March 1986 for $19.05 (La Chapelle $35.25); 1990 La Chapelle acquired December 1993 at $65.65/bottle.
Fun and nostalgic to look back at some of these crazy purchase prices. Great value if you can make smart decisions on what turn out to be bargain priced bottles on purchase compared with when you later consume them. That is what the present wine consumer is searching for. Look to find fair priced wine from anywhere that you can enjoy rather currently but will improve further complexity with cellaring. Good luck.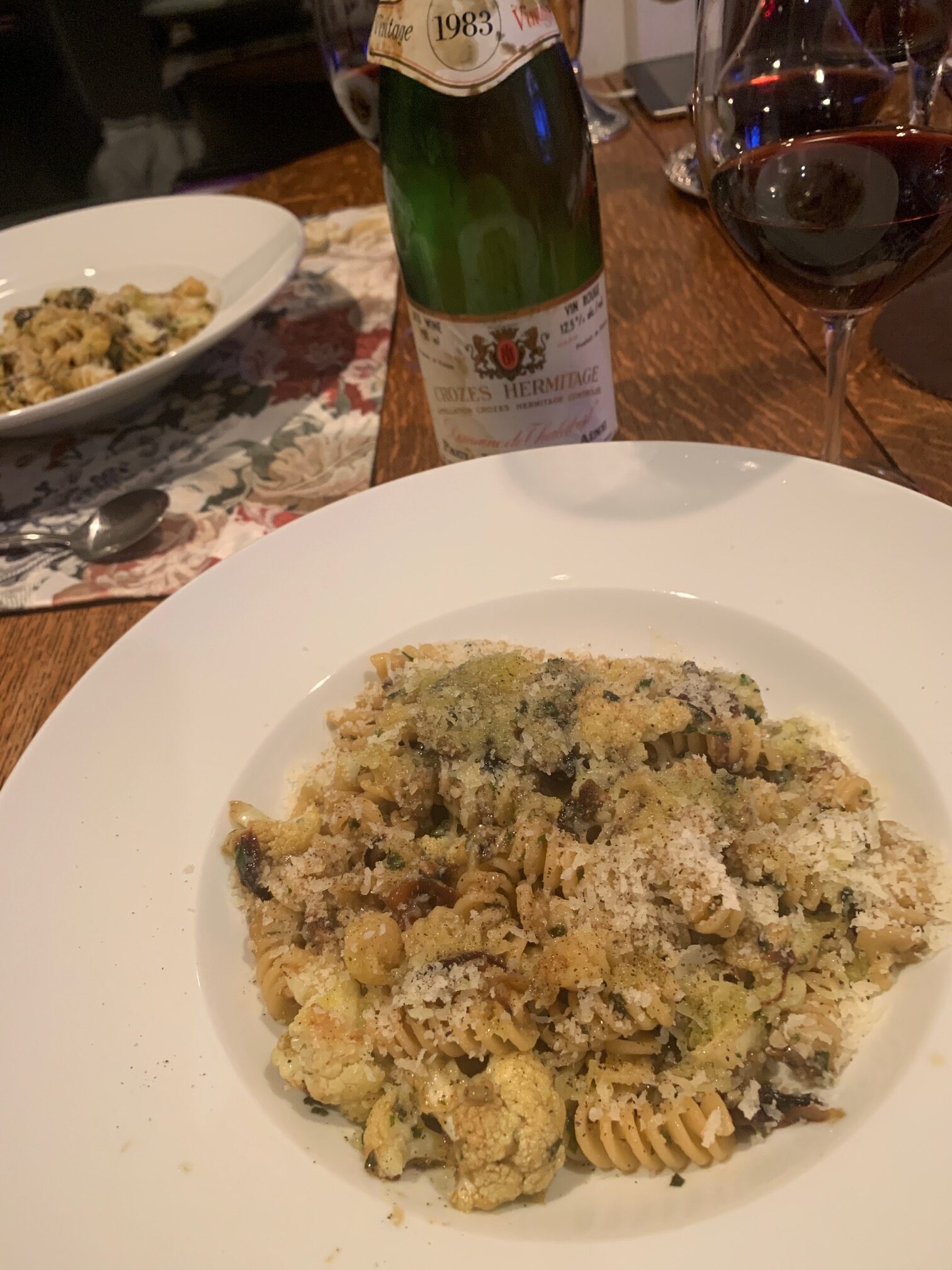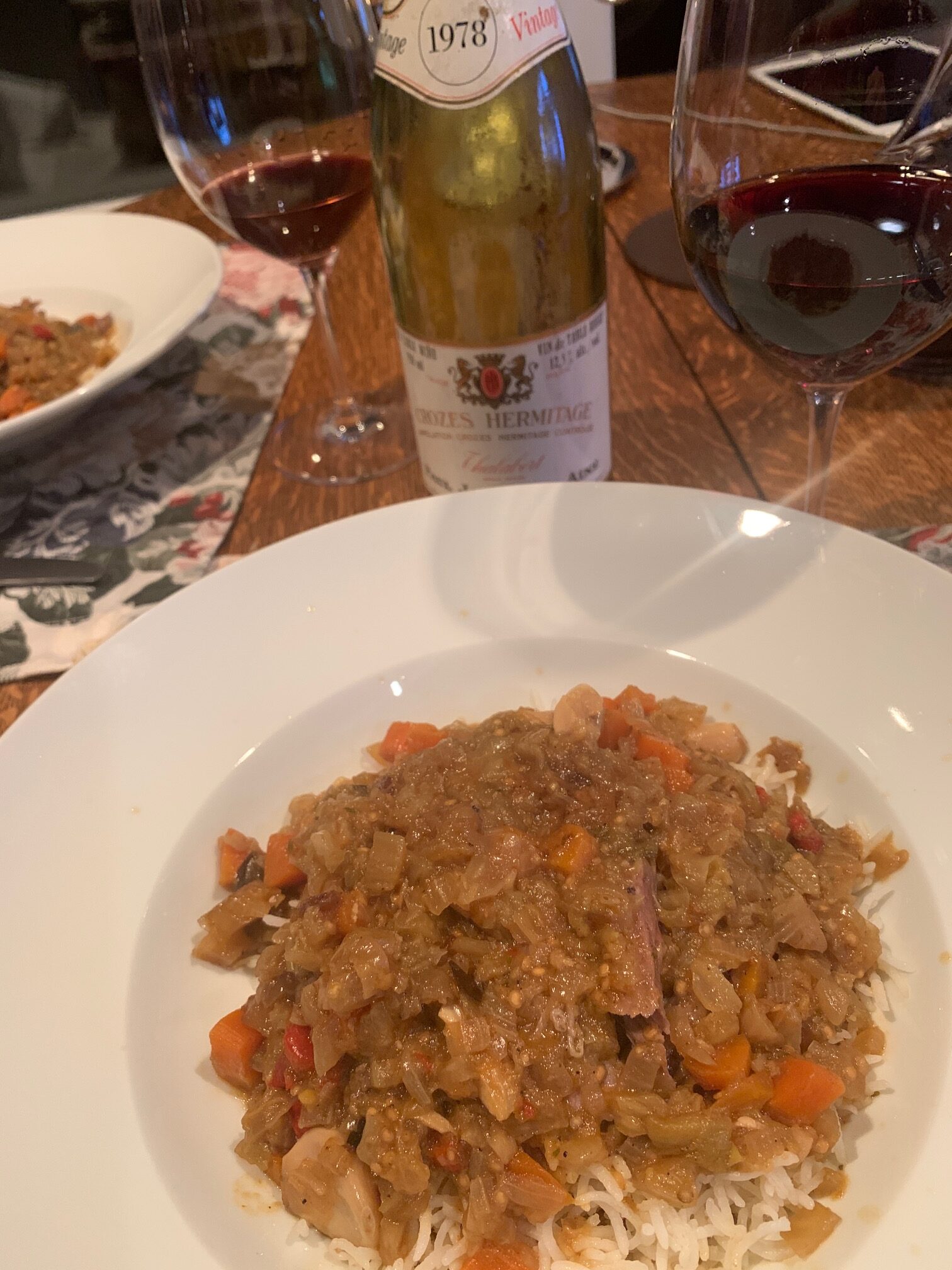 ---
You might also like: