The holiday season has finally arrived in this unique crazy uncertain 2020 year. Lots of us have found new discoveries including of course sourdough bread making. However we are finding some solace in baking "goodies" and rediscovering our favourite Christmas cookies. We have tried many different ones over the decades but always find pure delight in repeating our long time treasures. So many deserve a mention.

Cappuccino shortbread dipped in dark chocolate is always a delicious treat. Fruit stollen is a traditional festive German bread worth trying. Those tasty rugelach are so addictive. For breakfast we like our cranberry coffee cake recipe. Classic linzer cookies really hit the comfort spot using that popular raspberry flavour plus almond flour with our two favs in that style shown are pistachio linzer rounds & linzer trees. Among so many excellent choices trying to pick the cookies we like the best is most difficult. Near the very top of our list has to be wonderful not too sweet florentine biscuits your scribe looks forward to enjoying every December and old style Christmas stars. This last one is a tradition around our house ever since fortunately obtaining in 1974 this recipe going far back from an IWFS member. It always brings back good cheer and nostalgic memories for us every Christmas since then. We encourage you to find or share with us here a similar precious gem for you.These stars could be the IWFS cookie of choice and your scribe encourages you to try making them. Here is the recipe:

CHRISTMAS STARS:
 
1 cup unsalted butter softened
2/3 cup sugar
1 egg
1 teaspoon vanilla
2 1/2 cups unsifted flour
1/2 teaspoon salt
1 teaspoon grated lemon peel

Filling: 1/2 cup red currant jelly
2 tablespoons sugar
In a large bowl cream butter & add sugar gradually beat at medium speed until light & fluffy. Beat in egg & vanilla and continue beating until well mixed. Add flour, salt, & lemon rind until well blended. Wrap & chill 1 hour. Preheat the oven to 350F. Roll half the dough on a lightly floured surface to 1/8 inch thickness. With a star shaped cutter cut dough & bake 8-10 minutes. The remaining dough is cut in star shape but with a 1 inch circle cut out of the centre. Gather up & re-roll scraps; cut in the same manner & bake. For the filling use a small saucepan combining jelly & sugar; heat to boiling. Cook over medium heat, stirring constantly for 3-4 minutes until mixture thickens. To assemble, place about 1/2 a teaspoon of jelly on each star without a hole. Top with the star with a hole off centre to form a star formation sandwich. Enjoy – by itself or with a sweet dessert wine like a Riesling Auslese.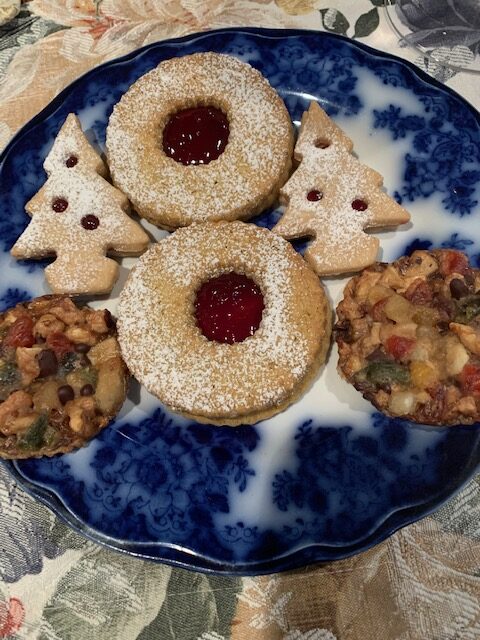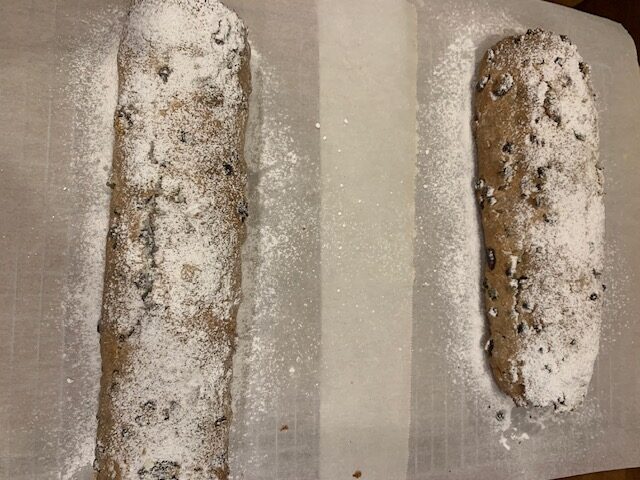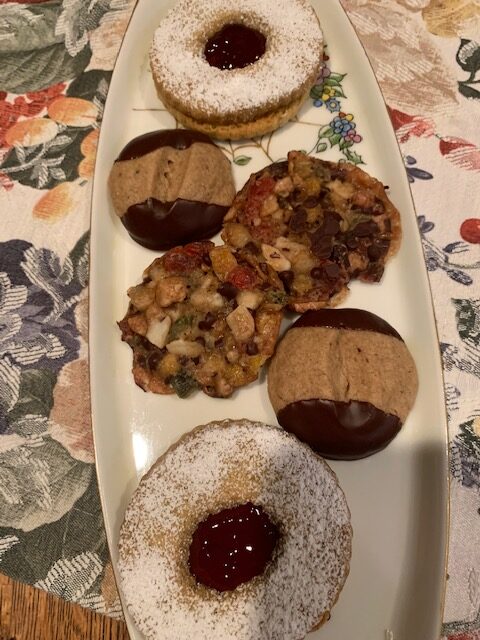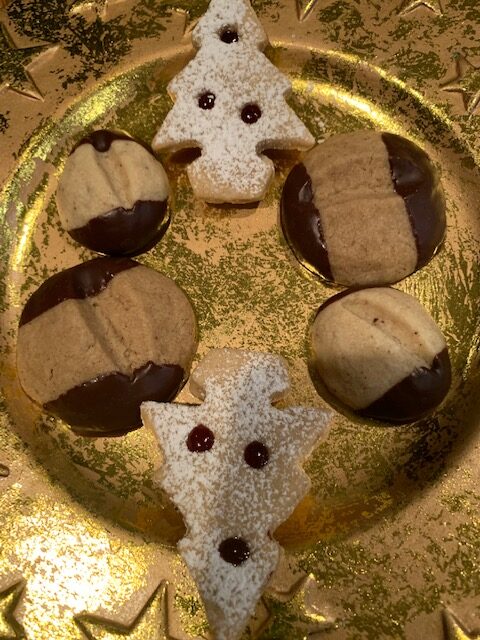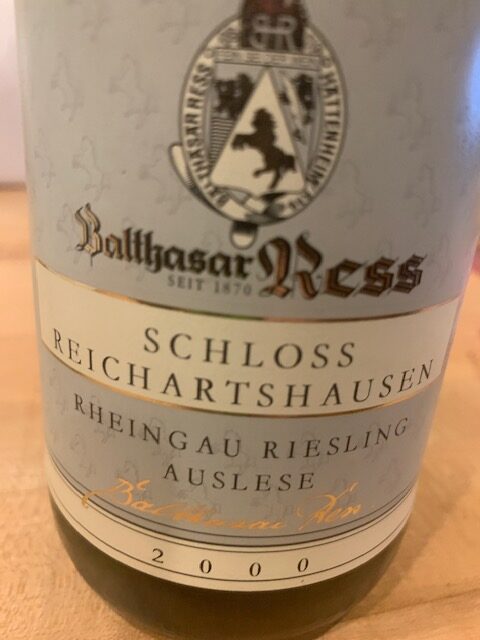 ---
You might also like: