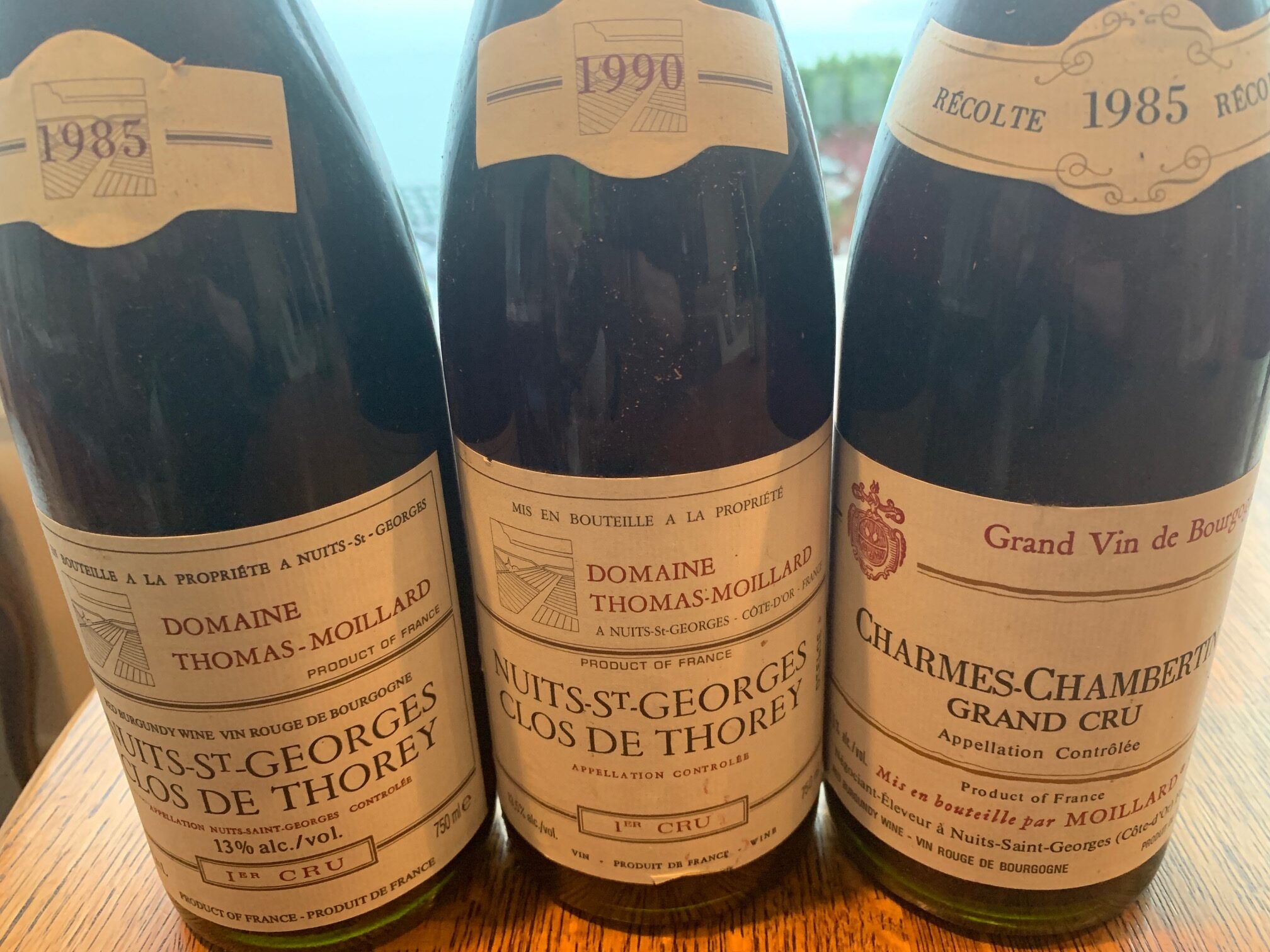 Your scribe continues to be amazed by the importance of knowing your Burgundy vintages. Yes we know wine is an agricultural product made from grapes with a variation in results from year to year. Of course there is the annual ritual hype of the brand new vintage but older ones tend to be forgotten. Yet lately we see more emphasis placed on two other important factors for top quality wine being the place and the producer. We are being "terroired" to death with detailed information from around the world of where the grapes are grown, the unique soils and the now ideal micro-climate with global change. Also you just have to check the recent wine auction results to see the continuing rise in successful very high bids for the famous name producers we all know. However vintage is a third most important consideration in finding yourself that amazing aged bottle. Our IWFS Vintage Card 2020 is a valuable resource rating vintages from 2018 back to 1998 with many wine regions included. Their highest rating is 7/7 with red Burgundy divided between Cote de Beaune (7's: 2009, 2005) and Cote de Nuits (7's: 2015, 2010, 2009, 2005, and 1999). Admire the work done by Allen D. Meadows and Douglas E. Barzelay in their impressive tome Burgundy Vintages A History from 1845 with an amazing Vintage Guide rating years up to 2015 with 1 to 5 stars. They awarded "Superb – among the best of the century" 5's recently to only 2015, 2005,1999,1978 and 1962. Lots of 4's for "Excellent -many very fine and even some great wines were made" plus a special 4 1/2 given for 2010.
Vintage has been clearly focused in my mind this past month being fortunate to drink some older Burgundy cellar treasures from the eighties. Some tough difficult years in that decade including often moldy 1983s. 1988 seems to be ever improving if they have enough fruit left to match that more austere styling we don't see with current vintages. Certainly the best are 1985 and 1990 both classic years. Finding 1985 more charming and consistent though 1990 has riper power. Tried several Domaine wines of Thomas-Moillard Nuits-St.-Georges Clos De Thorey 1990 & 1985 and Clos De Vougeot & Corton Clos du Roi both 1990. Also their Negociant ones of Bonnes-Mares 1990 & Charmes-Chambertin 1990. All were quite good but the most enjoyable one of all with a surprisingly complex bouquet plus young fresh fruit structure was 1985 Echezeaux from "mis en bouteille par Moillard" (better even than the same 1990 wine tried last year). Nirvana of brilliant velvety texture you search for in a top Echezeaux paired perfectly with an organic fresh chicken dish plus sweet potatoes, fennel & freekeh. All this can be because of bottle variation but believe that the dependable 1985 vintage as well had lots to do with it!

Another delight this week was an old bottle of 1990 Puligny-Montrachet 1er Cru Clos de la Mouchere Monopole from Jean Boillot et Fils (Volnay). Another good vintage choice for whites but am having more dependable success generally with 1985 & 1986 without pre-mox. This bottle carried exciting nostalgic memories with it being invited by the late Michael Broadbent to join him for a wine tasting in London October 1993 for his selection of wines for British Airways. I admired Michael's intense dedication and note taking while searching out the very best wines at the tasting. We both liked the young elegant steeliness and perfect balance of this wine – they kindly later gave me this bottle. Now opened perhaps too late some 27 years later it was stupendous nonetheless in a different way showing the glory of a rich ripe smooth honey flavoured yet still balanced beauty to match with fresh black cod (sablefish) course at dinner. Vintage was important here for white Burgundy too!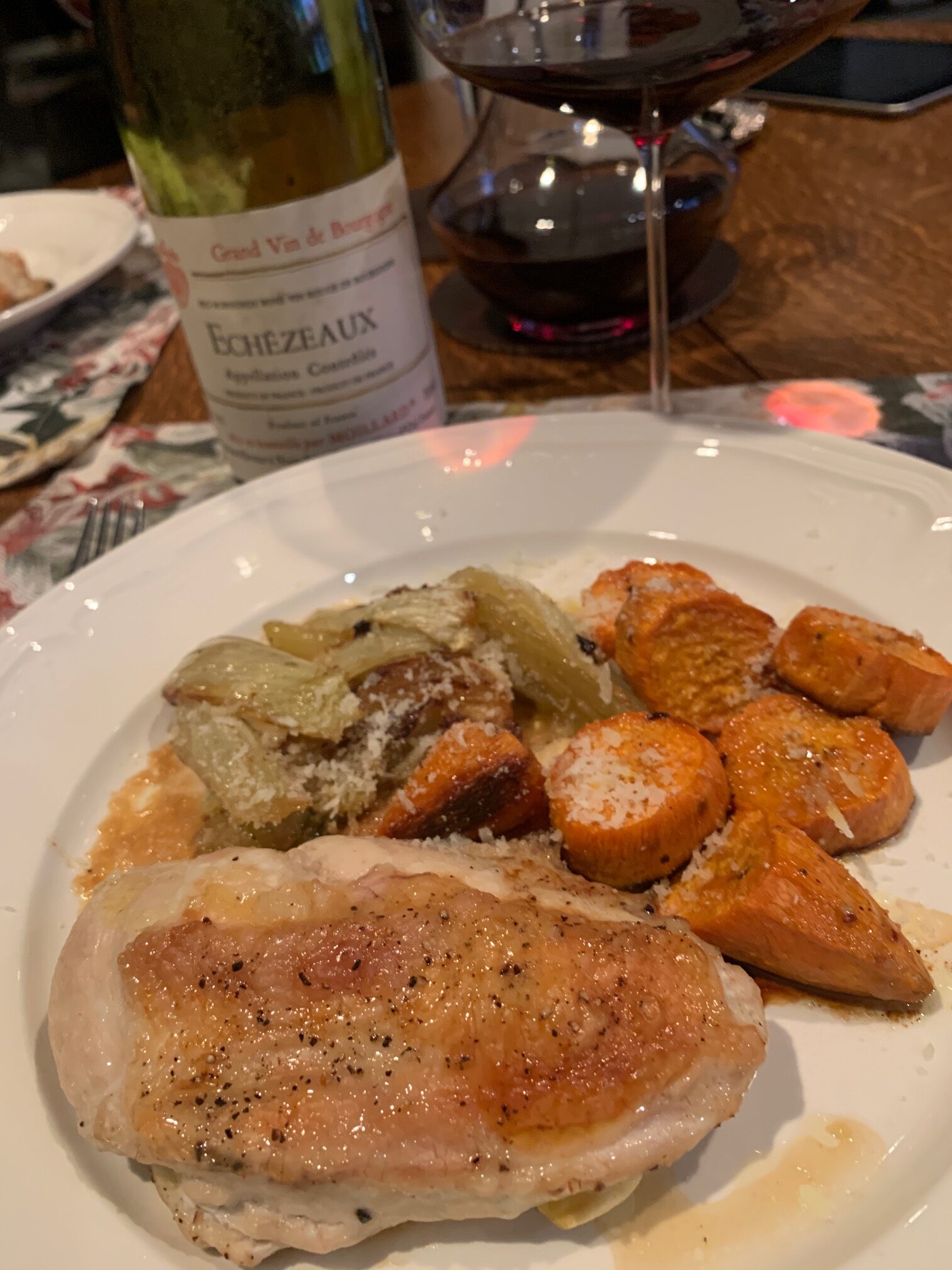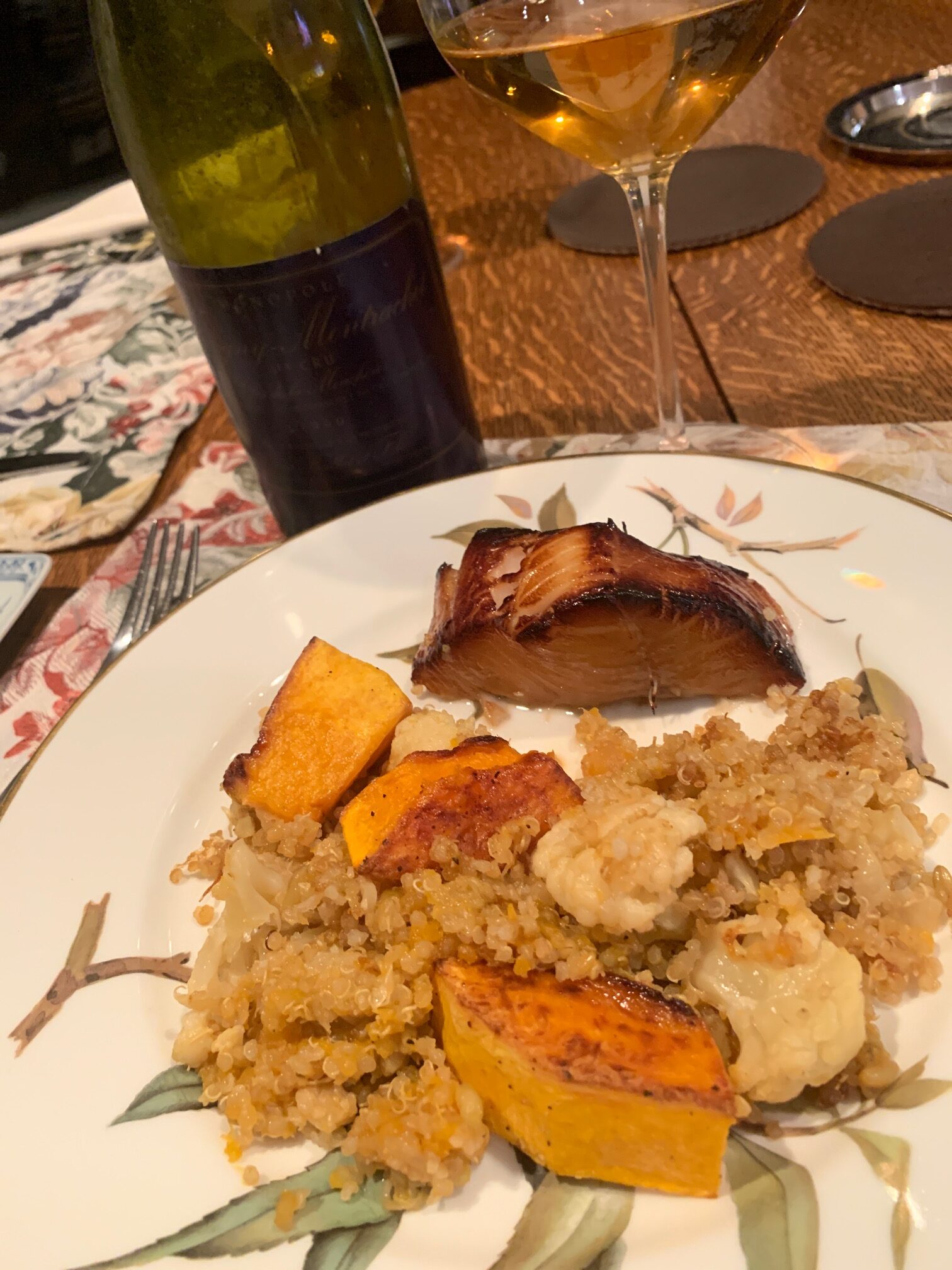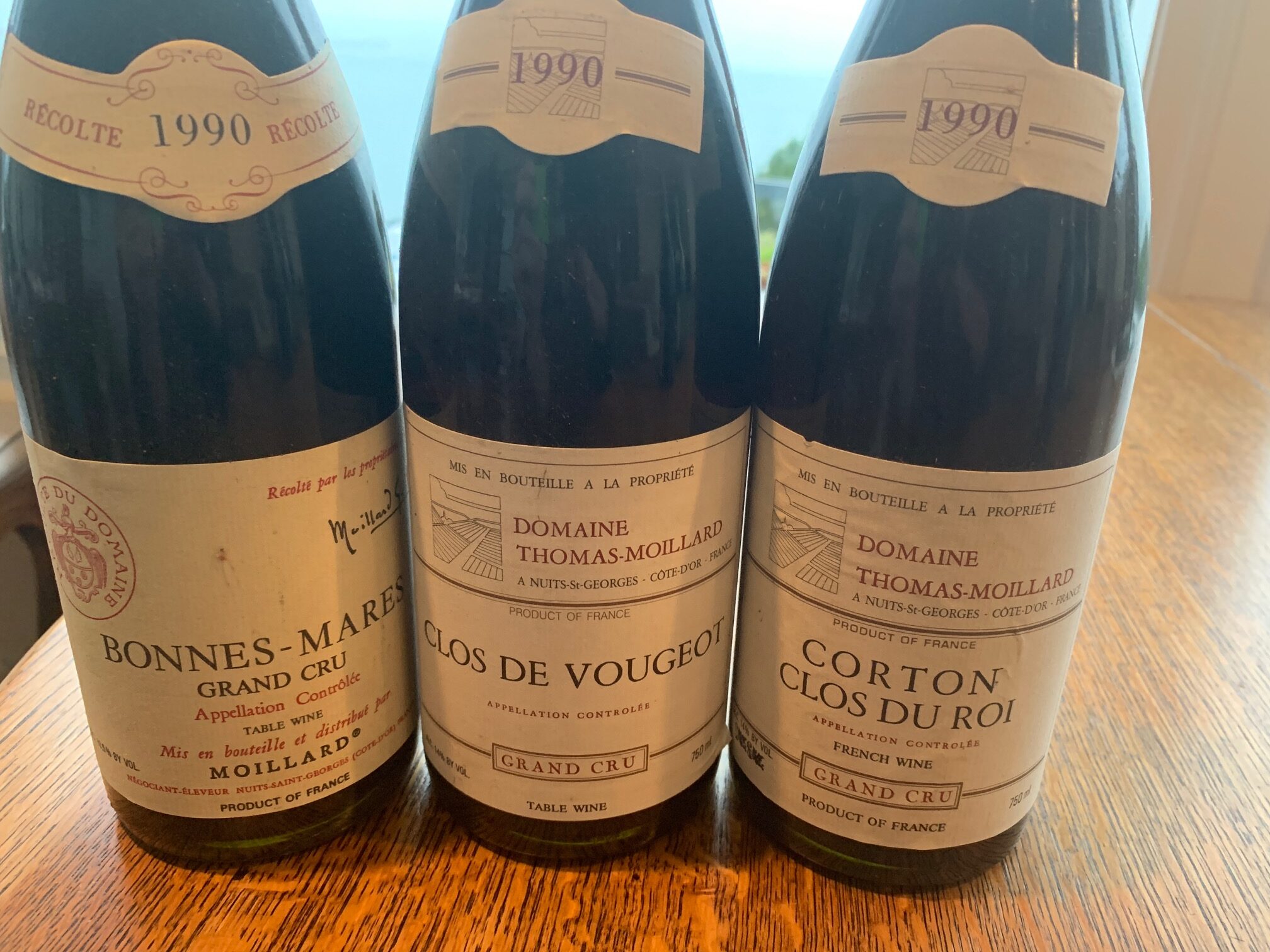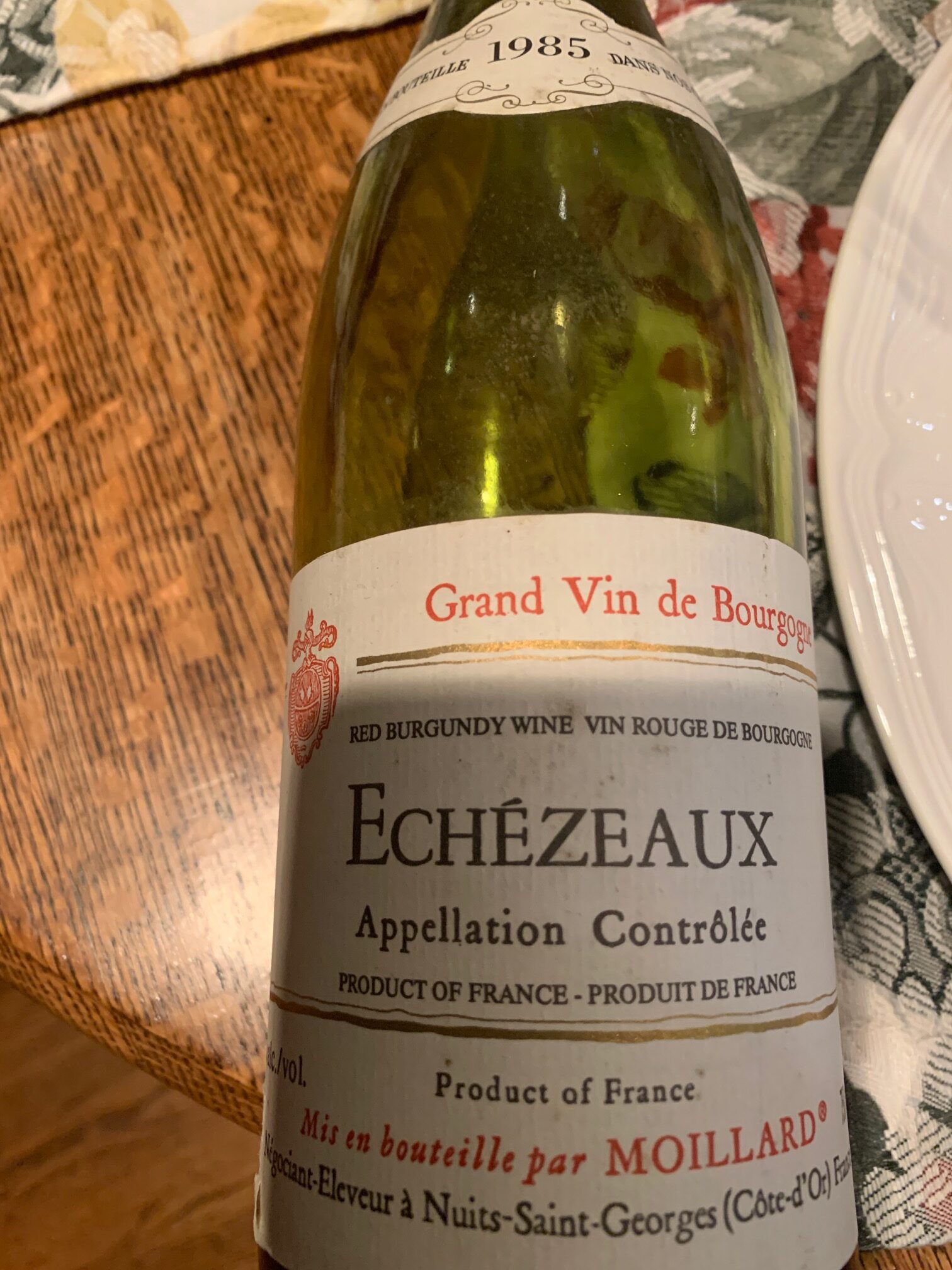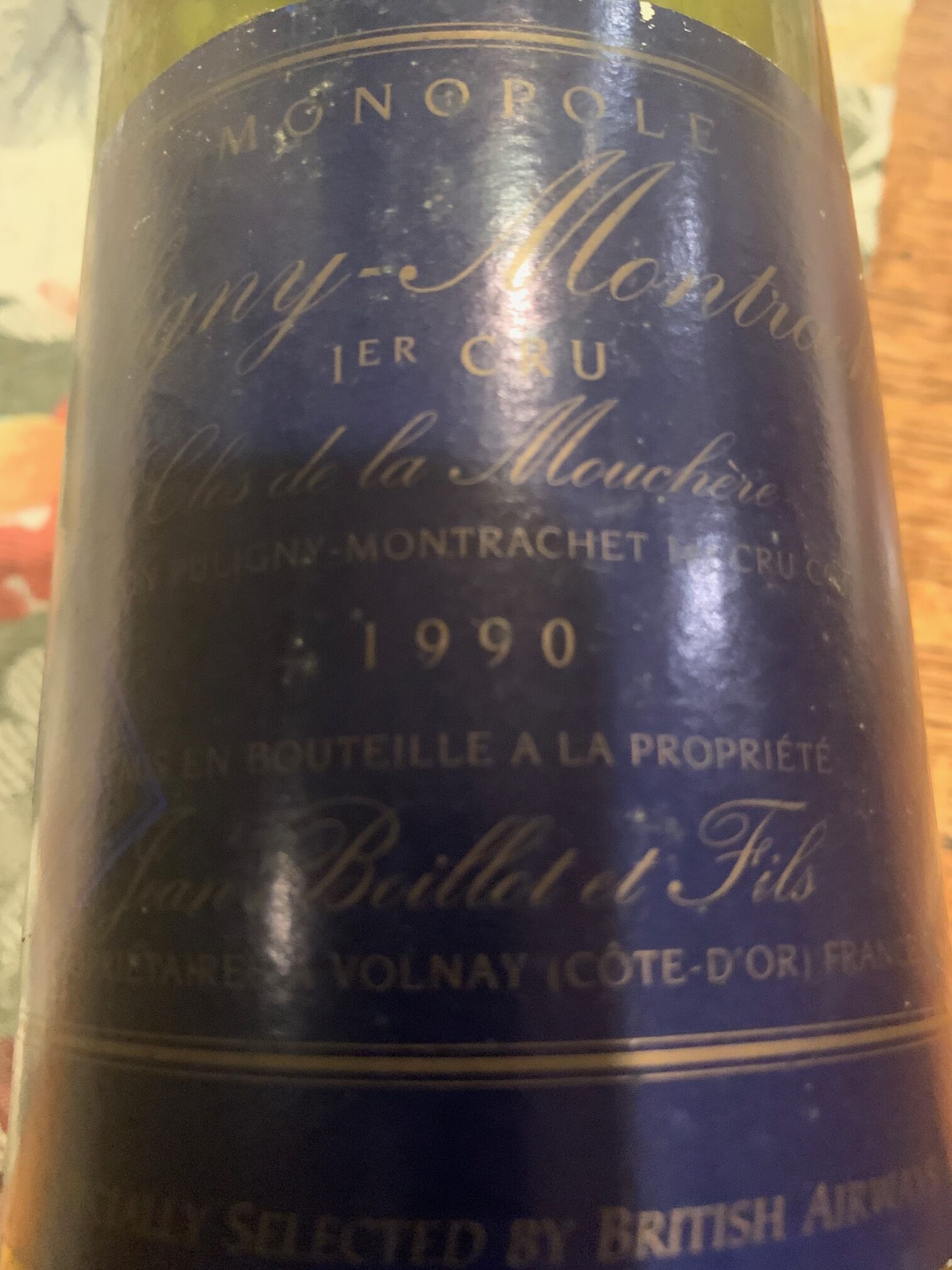 ---
You might also like: