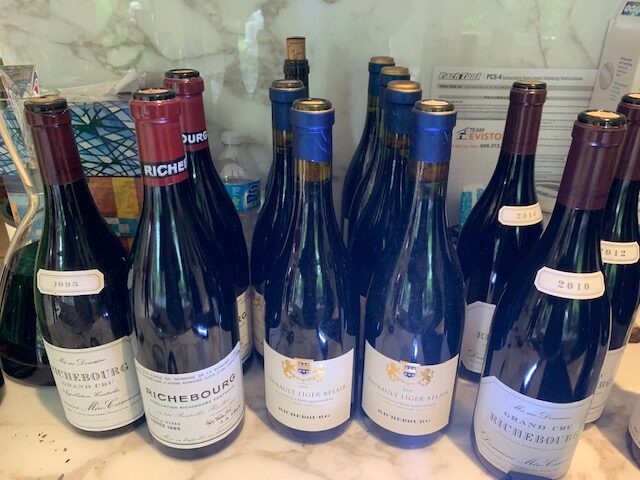 This new reality is certainly cutting back on the feasibility of holding memorable wine events that were much more easily done in the good old days. However this didn't stop a wonderful couple of Burgundy collectors from carefully orchestrating one last month at their home featuring treasures from their cellar with the theme of Richebourg Grand Cru red Burgundy. Smartly and safely socially distanced with a superbly catered dinner in 3 separate rooms at large tables of only 5-6 persons at each. How comfortable relaxing and thoughtfully done.
What an indulgence to try 17 different spectacular Richebourg in one evening. Almost too much of a good thing but yet an incomparable education on this most important non-monopole in Vosne-Romanee. There are references to this great domain going back to 1512 but presently has 8.03 hectares divided into 2 main lieux-dits or parcels of more northernly cooler Les Verroilles ou Richebourgs with rows planted to run north to south of 2.98 ha and southerly Les Richebourgs of 5.05 ha with east-west rows on 255-295 metre slope with clay, pebbles, sand over hard limestone. Originally it was referenced that the former was only a Premier Cuvee and the latter the Tete de Cuvee but Rodier promoted both and they were unified in 1924. The question remains as to whether they in fact are of equal quality. Also as to whether Les Verroilles may continue to improve with this northern aspect due to continuing climate change.
This occasion provided the rare opportunity to compare 8 vintages of Meo-Camuzet (M-C) with 7 from Domaine de la Romanee-Conti (DRC) with 2 bonus choices for comparison of 1999 Domaine A. F. Gros with .6 ha (open elegant more delicate finesse than expected for the vintage + well managed tannins) and 2005 Thibault Liger-Belair .55 ha (dense powerful smooth tannins classic needing more time) with a main dinner course of perfectly paired Coq Au Vin with duck fat frites.
The main focus of our delightful wine study was the difference between the Richebourg M-C of .35 ha nearly all of it in Les Verroilles with DRC largest holding of 3.51 ha (with Leroy second at .78) divided between Les Verroilles 1 ha & Les Richebourgs 2.5 ha. Another major difference was the winemaking techniques of stems or no stems. The legendary Henri Jayer who made the first M-C in 1985 (his last 1987) was a strong supporter of 100% destemming (felt wine "confected" using stems) with some beautiful vintages produced including that 1985, 1978 & 1959. His successor Jean-Nicolas Meo has continued this method though cleverly experimented in 2009/2010 with adding back some riper stems for whole bunch during fermentation achieving added structure and finish but felt the wine lost some charm. On the other hand DRC are big advocates for whole bunch fermentation and 100% new oak with their own casks. Let's look at your scribe's brief impressions:
MEO-CAMUZET RICHEBOURG:
2014 – Loads of fresh fruit with balancing acidity all so young and correct. Patience needed.
2012 – Lovely charm with freshness a surprise for the vintage.
2010 – Cool aristocratic classy fruit with firm structure shows excellent promise indeed to become a classic. Whether experimental stems used or not – still a wonderfully balanced Richebourg.
2009 – Shows full riper "sweetness" and spice of black & red fruits with lower acidity but still an impressive seductive beauty to cellar even though is approachable earlier. Taste experimental stems used for added structure in this hot vintage?
2008 – Some developing bouquet of chocolate-coffee. Deep clean fruit helped from northern winds has more acidity to hold it with further aging. Opened up as aired and warmed up to become rather accessible already.
2007 – Lighter quite cool year stylishly fragrant and more tender supple for an earlier drinking plateau of an elegant vintage better with food.
2006 – Dark colour. Surprisingly bright and almost sumptuous ripe cherries. Like the lively balance and open charm to make a memorable bottle to enjoy while waiting for those 2005 to come around.
1995 – Further developed in an earthy spice ready to drink manner but lacks velvet texture because has some of those drier tannins of the vintage. Ready.
DOMAINE DE LA ROMANEE-CONTI RICHEBOURG:
2007 – Very light and controversial year for DRC. Lacks depth. Reminds of the old leaner fantastic elegant bouquet and flavours of those three-packs from the property of the sixties from off-years? Evolving quickly.
2006 – Also light but more precise. Some rounder richer notes. Approachable. Showing already brilliantly complex tonight. Note both 2006 & 2007 much lighter and mature looking than same vintages of the deep bright M-C.
2005 – What a difference here! Much better intense generous fruit. Still stern but some underlying distinctive Asian spices peeking through. So much potential and probably ultimately the best wine of all these for sure.
2004 – Delicious exotic surprise here. Open ready amazing complexity with some violets but mostly herbal tea with wild cherries. Finish goes on.
2002 – Paler than expected but lots more of that unique DRC exquisite flowers, spice and exotica on the nose. Still so structured with no rush. Will still develop a better smooth texture with more aging as loses tannins. The textbook example of a powerful Richebourg style.
1998 – Different with an unusual caramel sweetness that makes it quite ready for drinking. Variable year but hoped for more weight and pure fruit. Approachable but a puzzle.
1996 – Reductive and funky at first pouring. Blew off to show some purer fruit elegance. A bit stemmy from those whole bunches and not together at this time. Prefer it over 98 but has some of that usual 1996 tannic hardness. Would try it again.
What a Richebourg Masterclass. Interesting discussion among the knowledgeable attendees about the showing of diverse styles. Many preferred the easier more bright fruit vigour of the fresher M-C. Some liked the muscular power and tannic structure plus unique bouquet of DRC – especially in 2005 but also 2002. We were all amazed about how Richebourg from M-C and DRC can be so different in their styling of this most special terroir.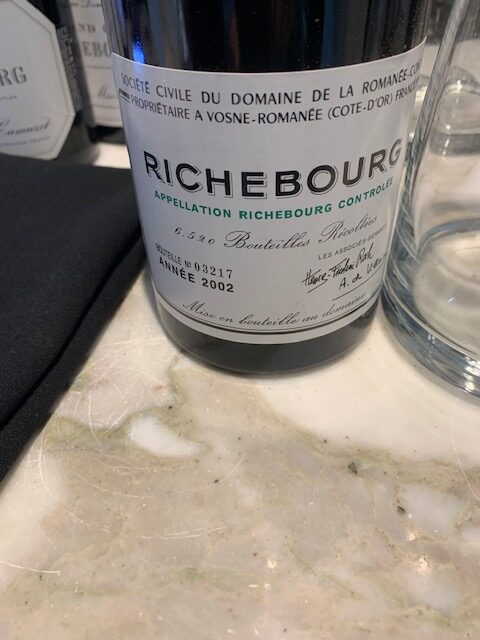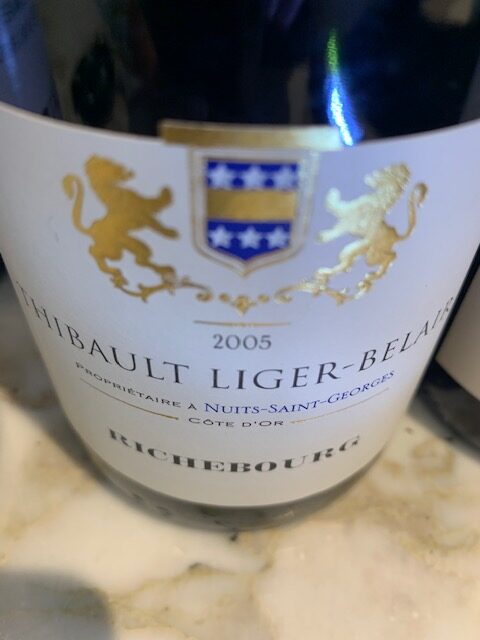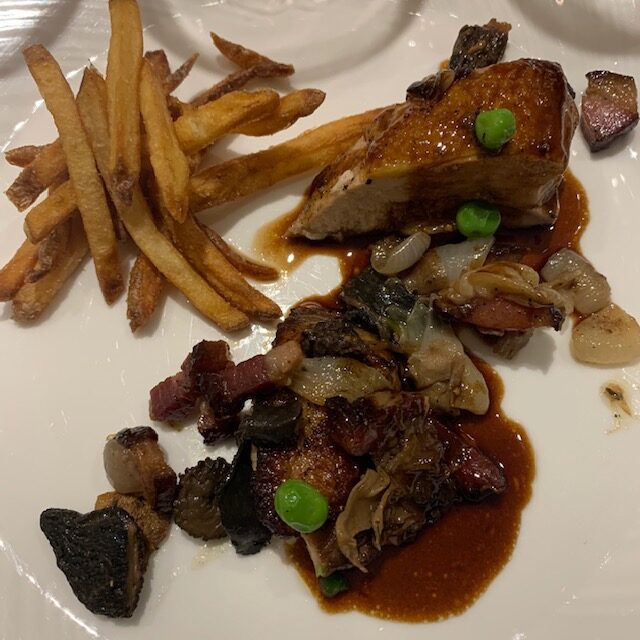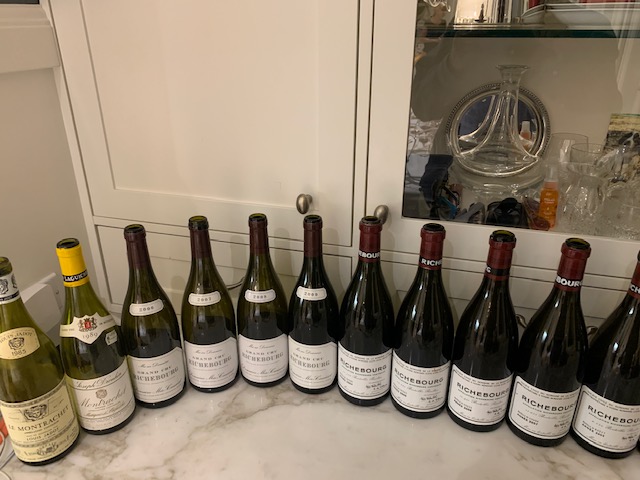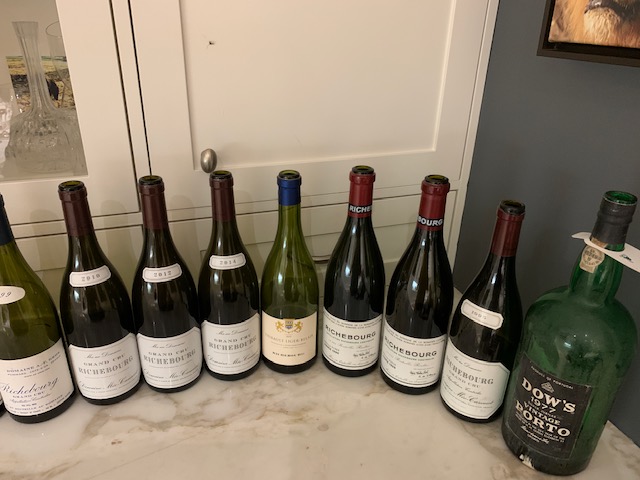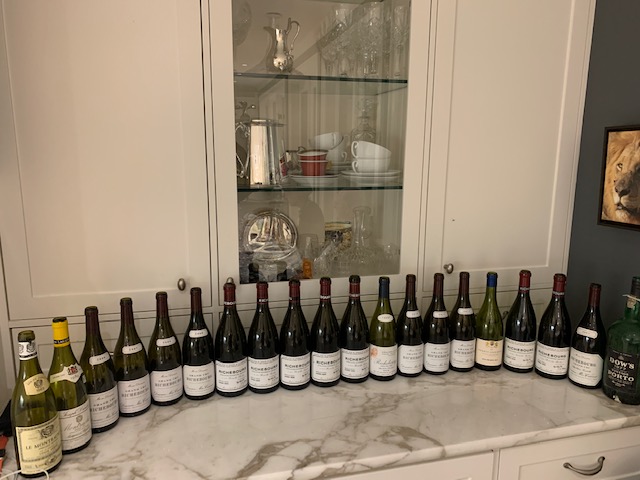 ---
You might also like: