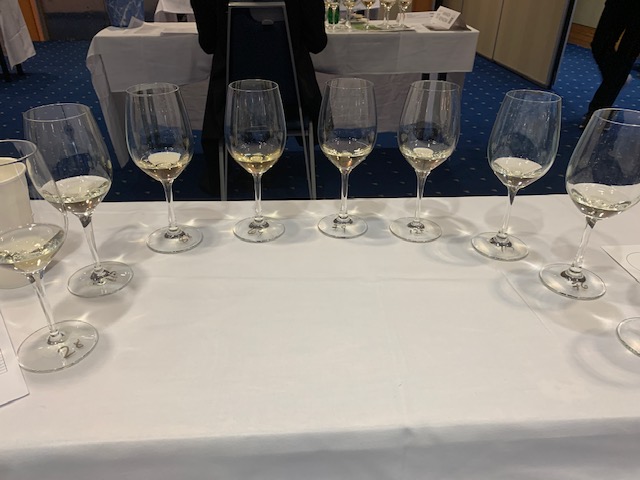 Your scribe is a big fan and supporter of the British Columbia Wine Institute (winebc.com) and admire the outstanding job they do to market BC wines. Every year the trade and media in Vancouver really look forward to their annual Bloom/Chef Meets BC Grape event in April and Colour in the Fall. These are usually held at the Convention Centre and are a must attend function with nearly 100 wineries in attendance showing their current wine releases. BCWI had to be more creative this year because of the continuing Covid-19 pandemic but that didn't stop them from putting together a well organized tasting well spaced in a smaller ballroom of the Wall Centre on November 5. It was so innovative how days ahead they gave you an extensive list of wines from which you could choose up to a maximum of 42 different ones to taste over 3 hours. When you arrived on the scheduled date and time on November 5 everything was superbly organized including your own mask and table number. Your 5 flights of 42 wines were personally delivered to you for study at your own pace. Perfect!

My flights were specifically chosen by me to get a better handle on the newer Riesling (6 in Flight A & 2 in Flight B), Chardonnay (7 in Flight B), Pinot Noir (6 in Flight C & 3 in Flight D), and blended reds. This also made for an instructive comparison of the same varieties produced in different styles by the wineries. Overall it was a wonderful educational experience and the new wines generally showed very well indeed. Excellent!

Some highlights included these brief impressions:
2017 Phantom Creek Pinot Gris – Well made Alsace influenced singing variety.

Rieslings showed well but so differently from fresh most acidic 19 Monte Creek; vibrant stylish 19 The View; powerful Aussie like 19 Tantalus; to sweeter 19 Wild Goose. 17 Little Farm was a very mature bottle while 19 Moraine was dry but subdued. The two with the most assertive interesting petrol notes were the balanced complex 18 Kitsch Esther's Block & the more aged terrific value 16 Intersection.

Chardonnay showed mostly juicy apples with attractive fruit led by elegant delicate 18 Meyer McLean Creek and intense buttery textured 18 Joie Farm. 17 Little Farm showed pure smooth fruit, 18 Kitsch lively leafy leaner, 18 Culmina more developed softer almost sweeter style, and more oak on both 18 Quails' Gate Stewart Family & youngest concentrated 19 Laughing Stock.

Pinot Noir is always a fav of mine showing here young and promising. Lightest were acidic 18 Harper's Trail  & herbal 18 The View compared with the darkest most backward 18 Tantalus and raw 19 Quails' Gate Estate. 18 Meyer has that attractive earthy sous-bois character and 18 Baillie-Grohman in the Kootenays impresses with improvement shown every year. Fresh 19 Ex-Nihilo displayed lovely seductive cherries. Pleased to see open best varietal aromas from classy Foxtrot 18 The Waltz joined by 16 Foxly Reserve new label exciting softer richer more forwardly delicious fruit.

Red Blends continue to improve with more aged vines and better vineyard and cellar management. Both 2017 Painted Rock Syrah & Red Icon have tremendous depth & concentration for aging. Liked the buckets of fruit in best ever 16 Osoyoos Larose Le Grand Vin and smooth intense 17 Hester Creek The Judge. More Bordeaux-like styling to cooler fruit 17 Clos Du Soleil Signature & aged 14 Culmina Hypothesis. Black Hills on a roll with juicy Merlot 18 Addendum & more big Cabernet Sauvignon 18 Nota Bene.

Final words for some excellent whites that need exploring by the wine consumer:

18 Clos du Soleil Capella – classy sauvignon blanc-semillon blend

19 Terravista Figaro – fresh vibrant 44% Roussanne, 30 Marsanne both barrel fermented & sur lie plus all stainless 26 Viognier

19 Bartier Bros. Semillon – impressive again so creamy & pure – Ageable

19 Hester Creek Trebbiano Blanc – best one yet with useful food pairing drier vibrant old vines speaking clearly

19 Summerhill Gruner Veltliner – very floral almost Gewurz like – Compare with Culmina

Congrats to WineBC with leadership from the Board & President/CEO Miles Prodan together with everyone else involved for their valuable contributions. Special kudos and thanks from me to Kim Barnes Marketing Director & Laura Kittmer Communications Director for all you and your fantastic team do to keep us so well informed. Great job.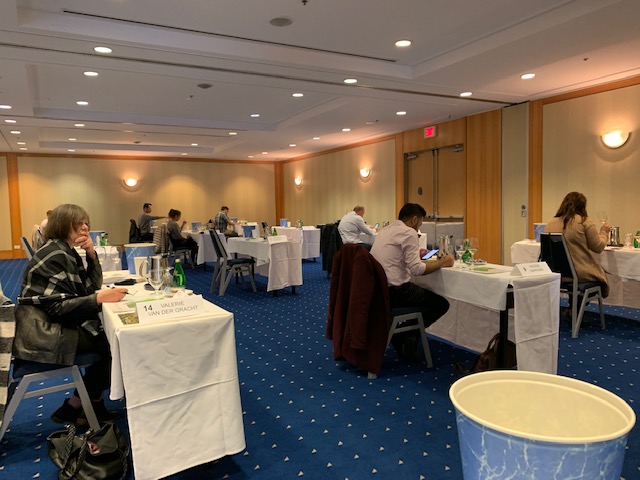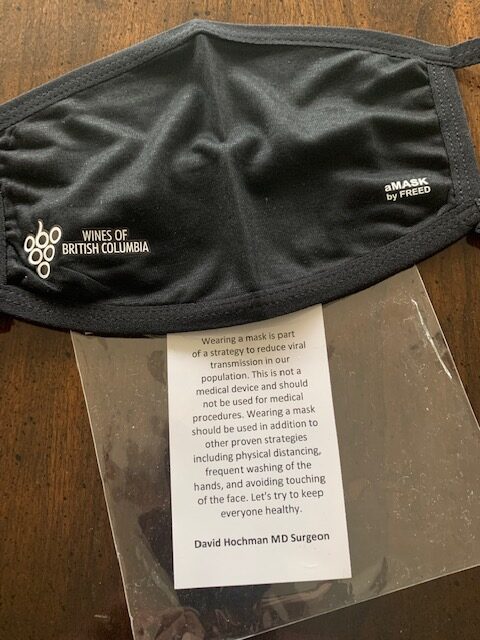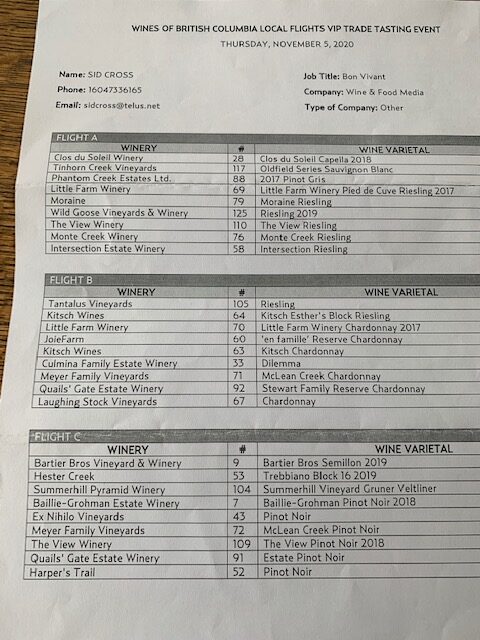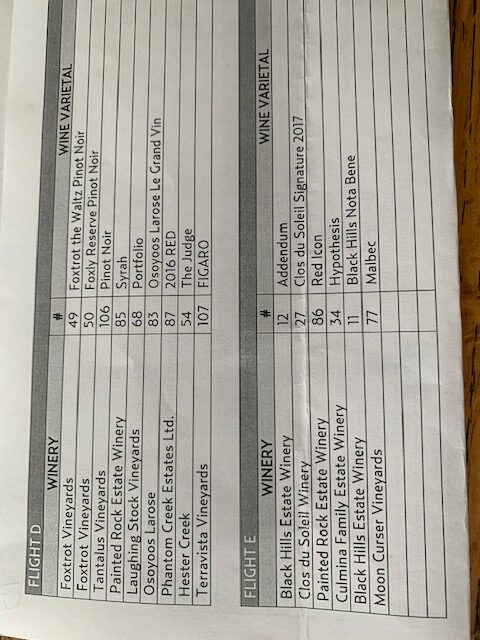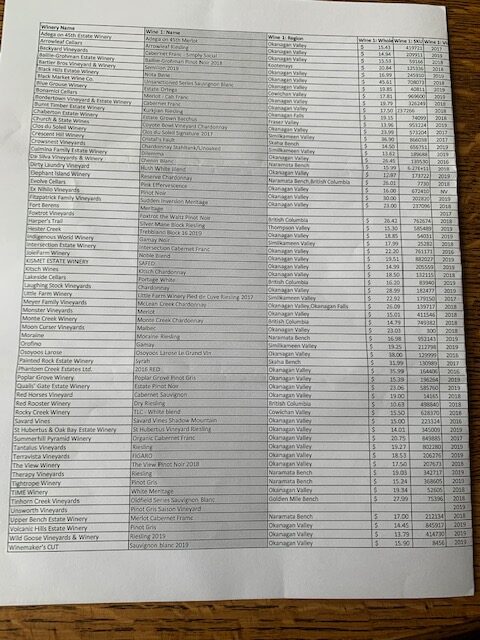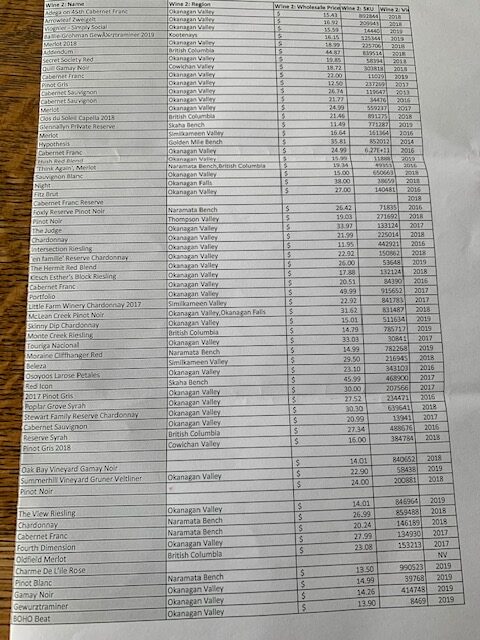 ---
You might also like: