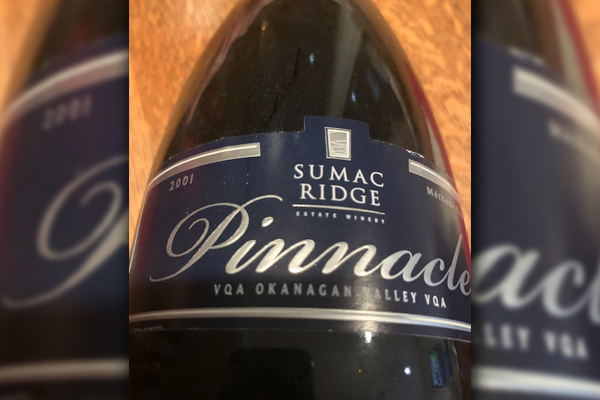 Hope other Branches are making the effort to get together virtually during these difficult Covid-19 pandemic times. The Robertsons and Larry Burr are doing a stellar job with continuing activities for the Vancouver Branch. They organized another virtual wine tasting on October 26, 2020 with a theme of "bubbles around the world". Each member had the opportunity to speak about the background and impressions of their own sparkling wine with some running commentary contributed by your scribe. The result was a good social interaction of members with some informative wine education.
As we all should know the first sparkling wine is credited back in 1531 to the monks in Limoux (an appellation since 2003 in the Aude department of Languedoc-Roussillon, France) using an Ancestral Method for Blanquette de Limoux. It was over 100 years later that we have the first Champagne (and Dom Perignon at the Abbey of Hautvilliers) with the classic Traditional Method or methode champenoise. Later on and currently popular as metodo Italiano with a quicker turn around time with lower prices is the Charmat Method in tank. These days there is a plethora of sparkling wines produced from local grapes around the world. It was interesting to hear at this event about 13 Sparkling wines from 9 different regions with 3 each from the Okanagan Valley in BC and 3 from Champagne all in different styles. The wines and the IWFS memebers attending:
1. Jim and Karen Esplen
NV Nino Franco Valdobbianne Prosecco
Superiore DOCG
2. Lois Gilbert
NV Hungaria Grand Cuvee Brut
3. Ray and Sharon Markham
NV Casina Bric Nebbiolo Rose
4. Alvin and Kim Nirenberg
Bernard-Massard Cuvee de L'Ecusson Brut Rose from Luxembourg
5. Dorothy Jansen
NV Piper Heidseick Champagne
6. Heb and Shirley Hebenton
NV Pol Roger Champagne
7. Dick and Val Bradshaw
NV Krug Champagne – but older – price only $38
8. Jim & Milena Robertson
2014 Gusbourne Brut Reserve UK
9. Ruth Greirson
NV Sakagura No Awayuki Sparkling Sake from Yoshi No Gawa, Japan
10. Larry and Maggie Burr
NV Bird in Hand (Australia) Nest Egg "Joy"
11. Nick and Lesley Wright
NV Maverick Estate "Ella" Rose Okanagan
12. Vincent and Zelie Tan
2009 Blue Mountain Reserve Brut RD Okanagan
13. Sid and Joan Cross
2001 Sumac Ridge Pinnacle Methode Classique Okanagan.
Not their usual blend of Pinot Noir, Chardonnay & Pinot Blanc but 100% Pinot Noir. Small production of 556 cases released for $35 after being aged more than 4 years "en tirage". Impressive showing as was suggested by the late great pioneer Harry McWatters as "a luscious blend of richness and elegance with extreme fruitiness and vibrant freshness" – even now. Confirms the potential for quality aged bubbles in British Columbia – as well as so many other emerging areas!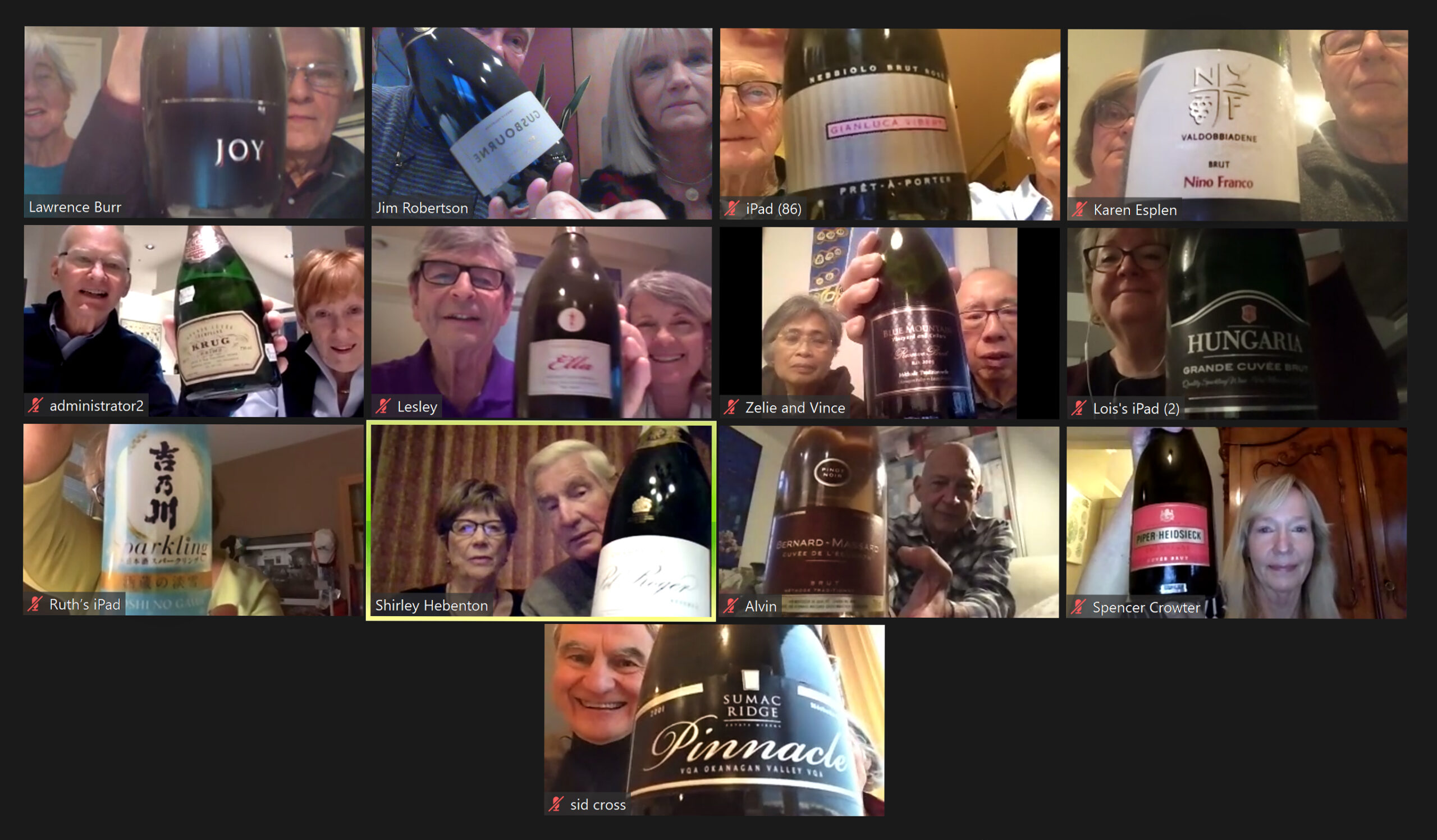 ---
You might also like: