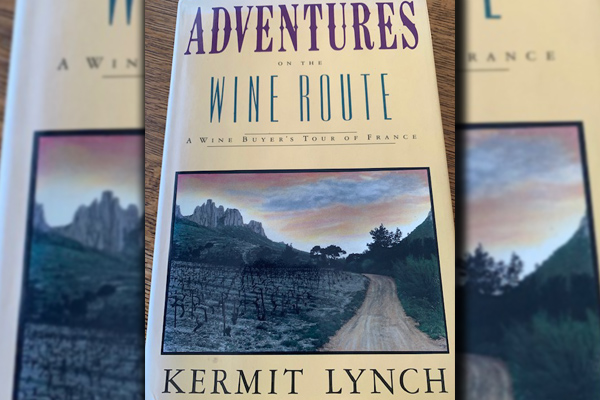 One of the few beneficial upsides of this continuing less social Covid-19 pandemic is allowing us to enjoy more meals at home and to reminiscence about earlier wine & food experiences. Crafting home-made sourdough bread has become a popular new sport plus distance enforced shopping at the local food markets for the unique varieties of those seasonal heirloom tomatoes is still a delightful adventure. Your scribe has been excited with delectable meals at home including fresh Dungeness crab & Wild King Chinook salmon paired with older white Burgundy that have been a continuing lifestyle that provides a wonderful present diversion from these current affairs. What a joy also to read again the words of wisdom by Kermit Lynch in his Adventures On The Wine Route (A Wine Buyer's Tour of France) First Edition 1988. This nostalgia all came rushing back to me due to two recent old treasures revisited both from Meursault-Charmes 1985. Lots of talk these days about the terroir of a "place" and specific vineyards but less so on the producer style which is also important. Every white Burgundy aficionado seems to have thoughts on the merits of the so- called big three of Meursault: Perrieres, Genevrieres & Charmes but less on the several producers of them. In these days of sometimes disturbing pre-mox it was re-assuring to see 35 year old whites in such an amazing mature condition. The bottles were from Michelot & Francois Jobard and Kermit Lynch really nailed them with his earlier astute style descriptions!
First started collecting the wine of these producers back in the eighties influenced by their smart importation through Kermit Lynch Wine Merchant in Berkeley California. Domaine Bernard Michelot was an icon Estate that later was split into 3 parts of Michelot-Buisson & Mestre-Michelot (now Domaine Michelot) and Michelot Mere et Fille (now Domaine Bernard-Bonin). Francois Jobard another Burgundy icon became Antoine & Francois Jobard when his son joined in 2002 and is now Antoine Jobard.
Remember some 30 years ago in August 1990 comparing this rather young elegant balanced 1985 Charmes from Michelot-Buisson with their full blown nutty rich 1982. Monitored this 1985 vintage along the way including service as my birthday celebration dinner wine in 1993 where it had put on more weight and had such a smooth intense texture but continued to show how well made it was. Celebrated my wife Joan's birthday dinner in 1999 with a mini horizontal-vertical of all four Meursault vineyards (Charmes, Genevrieres, Poruzot, and Blagny) of Francois Jobard from both 1985 and 1986. What stood out was the more sweet ripe character of 1986 compared to 1985 (especially the prominent botrytis of 1986 Poruzot wanting a foie gras pairing) but the 1985s showed their trademark Jobard fresh acidity. In July 2003 recall serving a perfect pairing recipe idea of Salade Pere Maurice from Gerard Boyer in Reims while comparing 1985 Charmes style of Michelot-Buisson & Francois Jobard. At 18 years the full rich nutty mature Michelot contrasted with the fresher more minerally balanced Jobard. In 2020 now twice that age at 35 both Charmes continue on a remarkable plateau of enjoyment with the same relative stylings as earlier. Michelot is ripe, nutty, buttery, toasty, depth of lees and so rich. Jobard is minerally, precise, refined, steel backbone, almost still restrained but obviously mature. Wow – What a memorable difference from the very same vineyard!
Here are two pages (246 & 248) from that amazing book I recommend you read. Kermit back in 1988 so cleverly captured the essence of these two outstanding producers of Meursault that still most aptly give you admirable insight into the complexity of both wines. Hope you are recalling some inspiring memories too.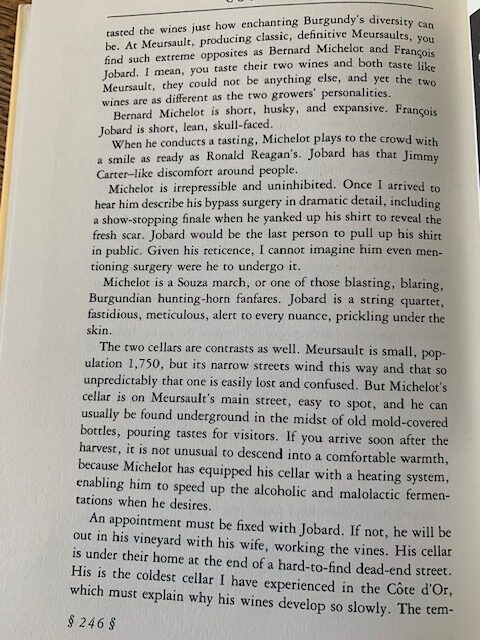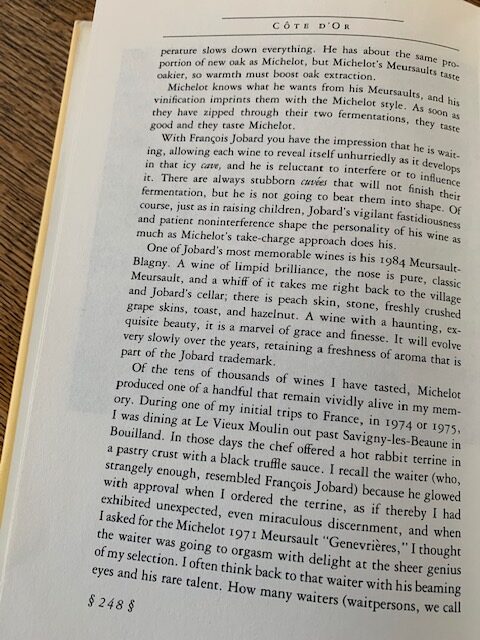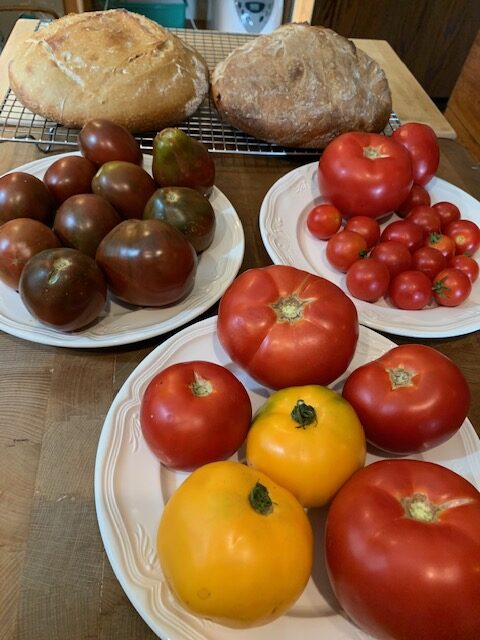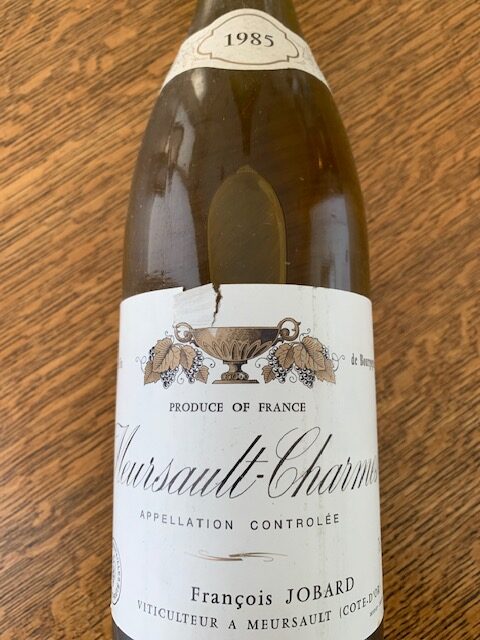 ---
You might also like: