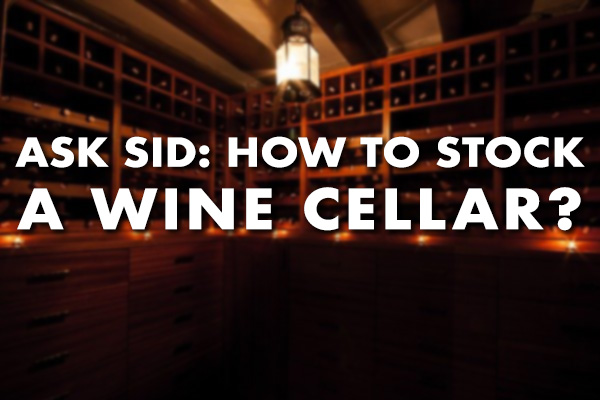 Question: Regarding stocking a wine cellar for an IWFS Chapter can you recommend a resource? We have a cellar but I would like to see it stocked in a strategic manner. For example- what percentages should be:
Sparkling
White
Sauv Blanc (or Bordeaux)
Chardonnay (or Burgundy)
Albarino (Spanish whites)
Italians
Reds
Pinot Noir (Burgundy)
Cabernet (Bordeaux blend)
Syrah/Grenache/Mourvèdre (Rhone)
Tempranillo (Spanish reds)
Italians
Dessert
Answer: Always an important but difficult question with no standard correct answer. Lots of informative useful articles out there on a web search for "strategy in stocking a wine cellar". I don't think you can arbitrarily assign percentages to any particular wine or category of sparkling, white, red or dessert. I think the best first question is how do you expect to use the wines acquired in the future. You need to examine closely the type of events you have held for your IWFS Branch plus project forward as to the wine and food events you have in mind for the next while. Some Branches focus mainly on just wine tastings while many incorporate a dinner as well. How many people normally attend? Number of bottles that will be needed per event becomes crucial. We have found for one group that usually has around 40 attending that collecting 3 bottle lots works well for instructive tastings. Another group has decided to go for more expensive wines in the cellar because they are now so costly to buy and you can try the more reasonably priced ones on your own dollar. This of course brings into debate higher wine assessment fees. Some wines such as Sparkling are always useful as being the perfect reception wine. However these bubbles and other white wines (and dessert) are generally widely available for functions on immediate purchase as fresh enjoyable ones without needing to cellar them. Of course if you want your members to experience aged vintage Champagne or older Riesling & Chardonnay among many ageable whites you would need to buy earlier. Often specific lots needed can be obtained at auction or retail. My main recommendation for you would be to start with buying good ageable diverse reds which will improve with cellaring for future events and will be increasing in value too. There are so many excellent reds from around the world that could be cellared for improvement and provide the basis for a "theme" region event in the future. This stocking of wine is a fun adventure for sure. Good luck in your research.
You might also like: