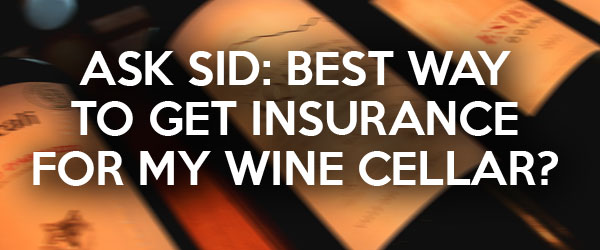 Question: Best way to get insurance for my wine cellar.  My carrier says they do not insure wine cellars.
Answer: I would check first again with your carrier as to how much (if any) is covered by the personal property coverage of your home insurance policy. Probably bad wine or breakage would be excluded from your home policy in any event. Depending on the value of your wine cellar and for broader protection you may want to get a specific wine coverage endorsement. Chubb Insurance has an "all risk" Masterpiece Valuable Articles coverage providing broad protection on either a blanket or itemized basis for wine cellars. Also check out for further information Iron Gate Cellarage website (www.irongatewine.com) who have a Partners link that include Chubb Insurance and others.
---
You might also like:

Loading ...