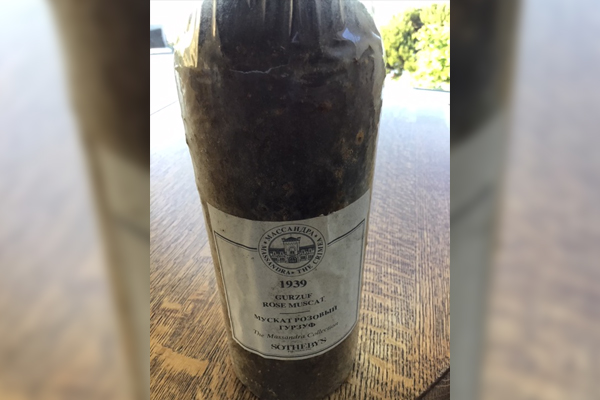 One of the intriguing fun aspects of wine study is to search out and try wine anniversaries by the decade in 10 year periods from the current year. An opportunity as well to try some older vintages. Last year had its memorable moments finding some amazing choice bottles that included treasures from 2008 (vibrant white Burgundy & Chablis), 1998 (Bordeaux – especially merlot & Right Bank), 1988 (last true classic red Bordeaux old style plus fresh lively Sauternes), 1978 (solid red Burgundy year), 1968 (some killer pioneer California Cabs from Napa – like BV Georges de Latour, Heitz & Mayacamas), 1958 (more difficult but some fine Spanish wines like Marquis de Riscal Rioja) and older ones from 1948 (super Vintage Ports -Taylor, Fonseca, and Graham) & 1928 (long ageing year highlighted by Chateau Palmer). Already a buzz in the air from friends searching out that magical "0" bottle to try next year when 2020 arrives. Start your own bottle hunt now! Will be lots of fine wines to look back at by the decades and see how they are developing including 2010 (killer Barolo year for ageing to check out at 10), 2000 (double 00 very specially unique), 1990 (some solid consistent wines at 30 from many regions), 1980 (maybe can skip this year), 1970 (some well stored Bordeaux at 50 will still be hitting it out of the park like Chateau Lynch Bages), The rest of the decades were less exciting but but if you can avoid fraudulent bottles that 1900 has a remarkable true Chateau Margaux.
What should you drink in this year 2019? Your scribe has experienced already some delightful libations with the year not yet half gone. 2009 generally are excellent earlier approachable at 10 because of the hotter riper softer style in many regions. Bordeaux has many 100 pointers – with an admirable warm spot for that amazing 2009 Chateau Haut-Bailly from Veronique Sanders and her team. Several excellent bottles from Burgundy including underrated white Meursault Perrieres Bouchard Pere & big still primary intense red Savigny-Les-Beaune Dominodes Pavelot. 1999 Bordeaux lighter and charming now like reasonably priced Chateau d'Armailhac while red Burgundy really an incredible vintage across the board! 1989 underated for elegant red Burgundy at 30 – remarkable Chambolle-Musigny Les Amoureuses J. Drouhin singing beautifully!
1979 has some excellent if well stored or recently released balanced complex Champagnes – splurge for the Krug Vintage. 1969 is less consistent most places and needs careful choices to find something alive at 50 but 1959, 1949, and 1929 still have some very complex aged beauties – like 59 Lafite or 49 La Mission Haut-Brion. However this past week your scribe was in wine heaven tasting a fresh lively very complex dessert wine at 80 years old from The Crimea matched with an appropriate rhubarb & fresh BC strawberry crumble cake. The wine was a special Auction item from Sotheby's The Massandra Collection of 1939 Rose Muscat from the Gurzuf vineyard clocking in at a high 274 grams per litre of residual sugar but balanced by total acidity of 7.5 showing outstanding complexity. My best 10 year decade wine so far in 2019 and expect it will be hard to top. Joseph Temple wrote on March 7, 2014 about "A Sober Ukraine" and your scribe commented about another bottle of this wine and a 1936 Cabernet Sauvignon White Port. However, this last bottle was the best one yet and very hard to open. The outside of the bottle was covered by moldy deposits from long cellar ageing and then covered by tight shrink wrap with Sotheby's label stuck on plus a very hard crusted capsule and difficult cork that a Durand opener was successful in pulling out intact. Vintage port-like heavy sediment but colour an enchanting dark Rose look but much more too. See the attached article on this treasure and if you see one or are able to seek one out it is highly recommended. Look for any of these old dessert wines from The Crimea and especially Massandra for a rare treat indeed.
What wine vintage bottle ending in 9 will be your favourite this year?
Russia Takes Credit for Crimean Winery's International Awards
Ukraine says Crimea vintage wine sale at Massandra illegal
Crimea Massandra winery makes first exports since sanctions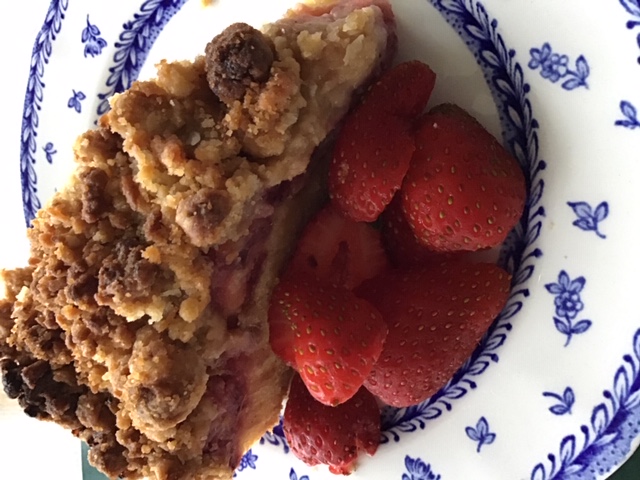 center
---
You might also like:

Loading ...