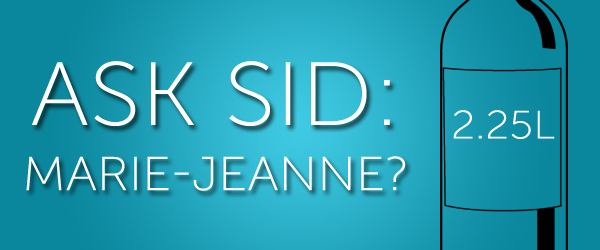 Question: Last month at an anniversary dinner party I was served an old bottle of a Bordeaux marie jean. What is that?
Answer: That was indeed a special treat! I would need more information to give you a definitive answer on what you were served. However a Marie-Jeanne (or sometimes called Dame-Jeanne) is that rare Bordeaux unique format of 3 regular bottles (2.25 litres) between a magnum and a double magnum in size. Seldom seen currently. The best one I have enjoyed is the 1934 Chateau Pichon Longueville Comtesse de Lalande of Pauillac with May de Lencquesaing that was truly a memorable old complex bottle of wine. Hope your experience brought you that same joy.
---
You might also like:

Loading ...