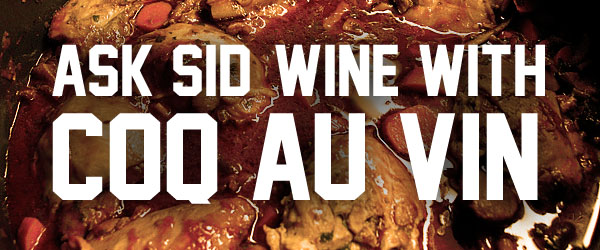 By stevendepolo [CC BY 2.0], via Wikimedia Commons
Question: For our US Thanksgiving tomorrow I have decided to change from the traditional turkey with all the trimmings and just serve Coq au Vin. What about the best wine to serve with it?
Answer: Interesting. André Simon always liked Clos de Tart red Burgundy from Morey St. Denis with Coq au Vin. An excellent choice indeed and a real favourite property of mine but a rather expensive one to serve these days. A good value red Burgundy should do the trick nearly as well – particularly from the delicious forwardly drinking rich 2009 vintage. Other fuller pinot noirs from anywhere around the world could also match well. Consider also any one of the 10 cru Beaujolais which are so popular these days and they will pair nicely if served slightly cool. Maybe for fun try using the identical wine both in your chicken dish and for drinking with it – if not too expensive an option. Enjoy the special day!
---
You might also like:

Loading ...