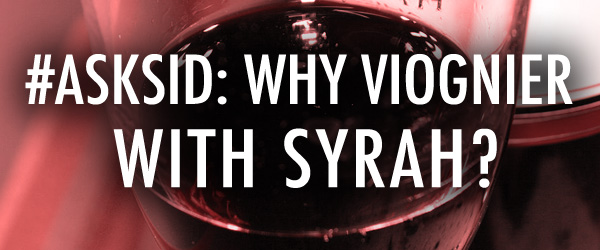 By Davide Restivo (Flickr: Un bicchiere di vino rosso) [CC BY-SA 2.0], via Wikimedia Commons
Question: Why do some Syrah wines have a mix of Viognier?
Answer: Many Syrah are 100% for pure definition of that variety. Some others add less than 10% Viognier to the mix. Recent Master of Wine and a native of Australia Marcus Ansems MW is the proprietor of Daydreamer Wines in the Okanagan Valley producing an excellent Syrah.  At a wine seminar on global Syrah this month Marcus gave 3 reasons for the use of Viognier with Syrah:
1. Aromatic Lift
2. Tannins Management
3. Textural Feel
I asked Marcus if in addition to the floral pepper aromas and rounder mouthfeel whether co-fermenting with Viognier might also improve colour density. His reply was that Syrah usually has plenty of intense colour already.
---
You might also like:

Loading ...