Wonderful initiative by the Fairmont Pacific Rim Hotel in Vancouver to bring together 6 recently recognized Michelin Guide restaurant chefs to celebrate their innovative cooking styles. They previewed this Pac Rim Pop-Up Patio feature to the media on May 24 and it will be launched on 4 consecutive days for each one spread over the next 3 months. Well worth checking out!
JUNE 1 – 4: PUBLISHED ON MAIN (CHEF GUS STIEFFENHOFER-BRANDSON) PORK SCHNITZEL SANDO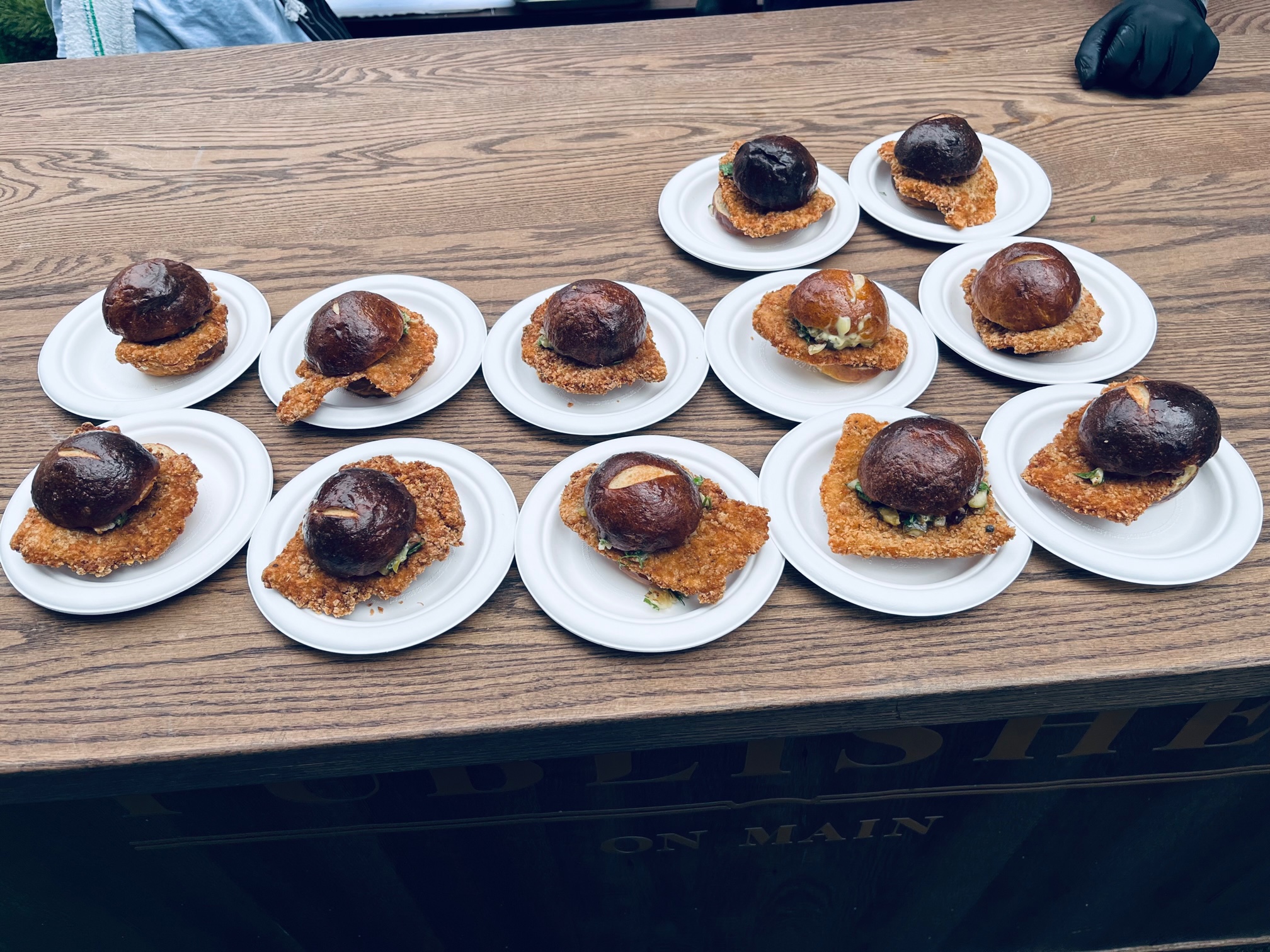 JUNE 15 – 18: BURDOCK & CO (CHEF ANDREA CARLSON) WARM ASPARAGUS SALAD WITH DUNGENESS CRAB & SHRIMP, ELDERBERRY SABAYON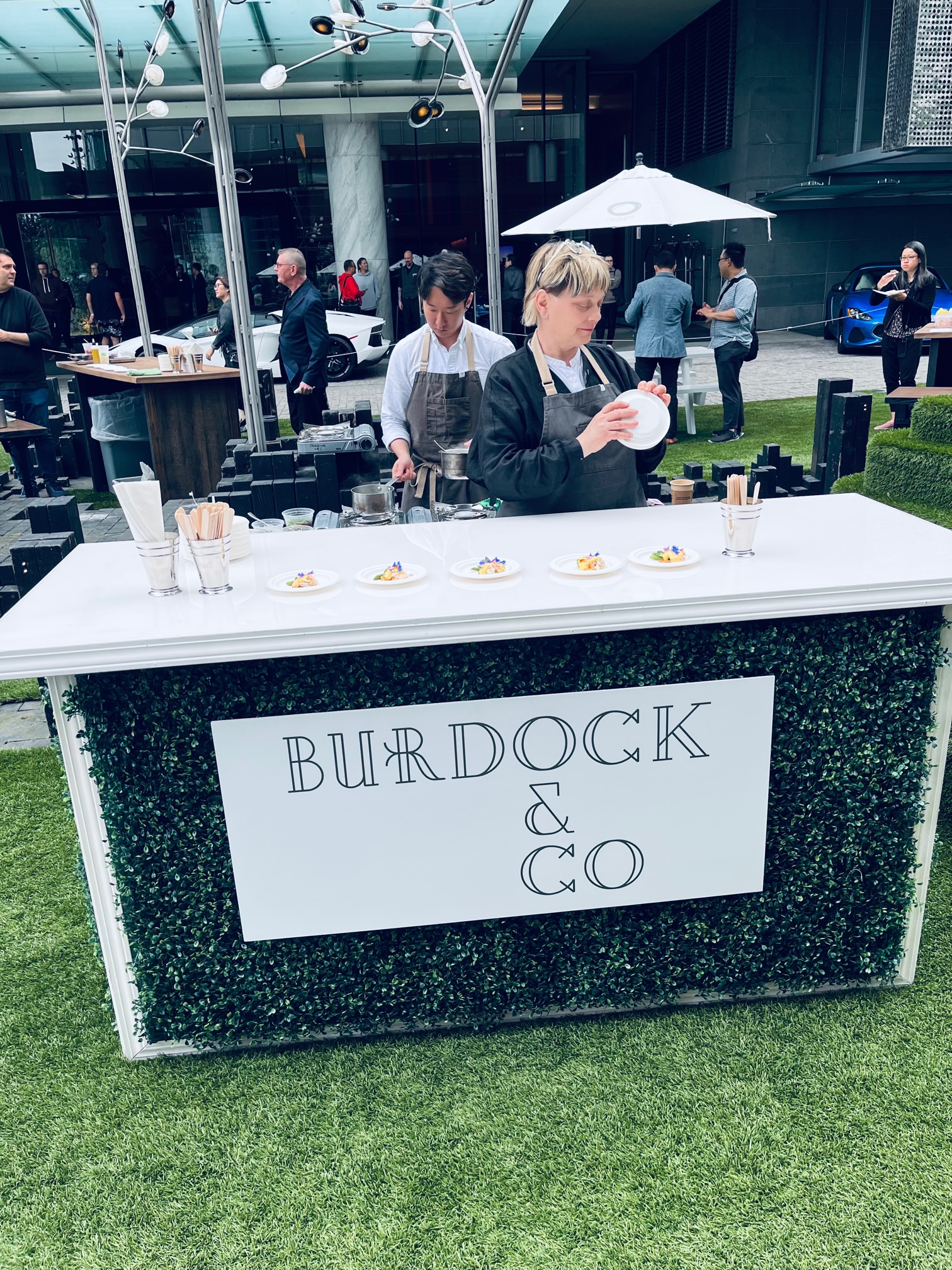 JUNE 29 – JULY 2: ANH AND CHI (CHEF LY NGUYEN & CHEF VINCENT NGUYEN) VERMICELLI BOWL CHARGRILLED TWO RIVERS PORK, CRISPY SPRING ROLL, PICKLED DAIKON & CARROTS, ROASTED PEANUTS, VIETNAMESE HERBS, CHILI FISH SAUCE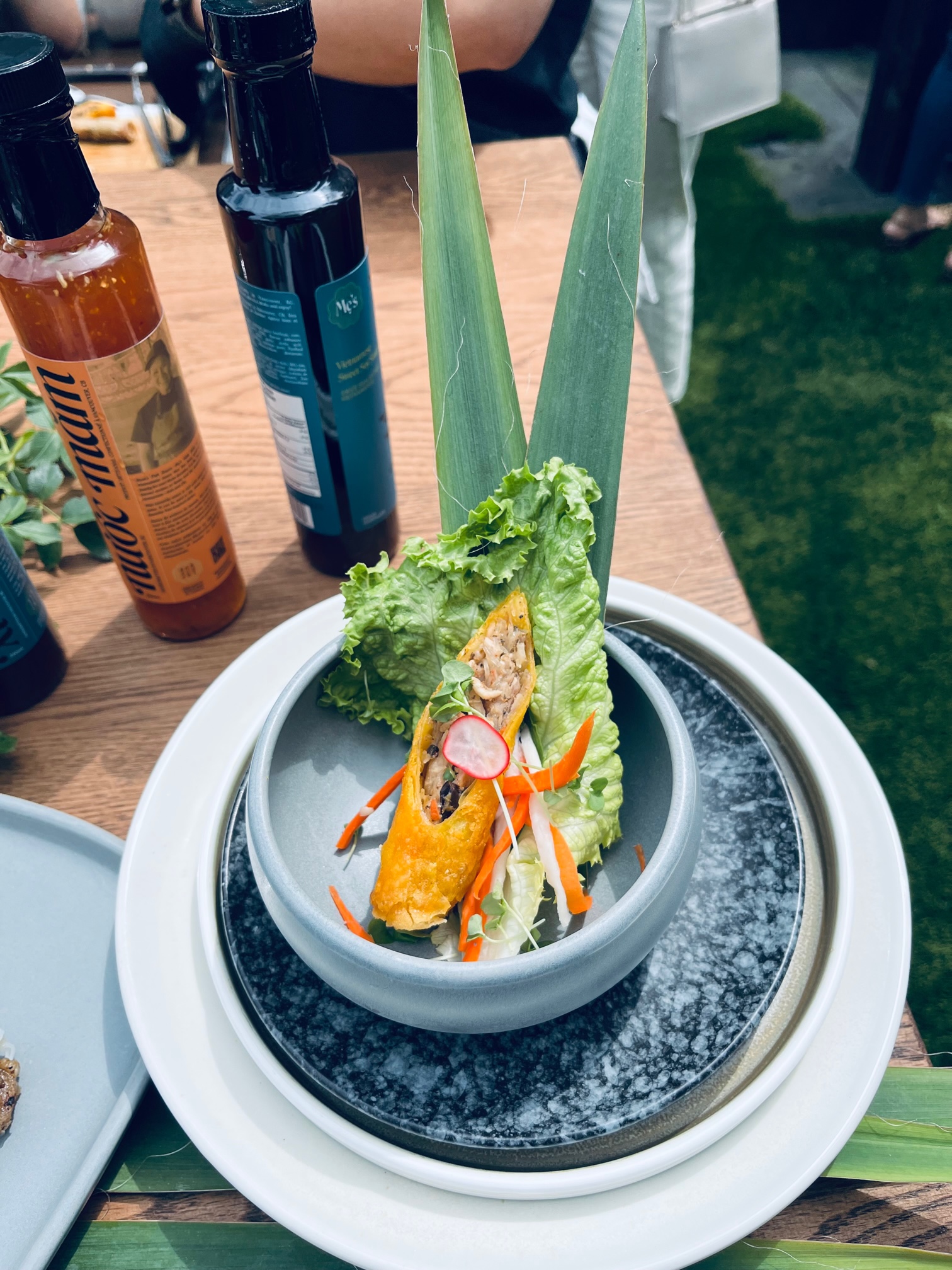 JULY 13 – JULY 16: BOTANIST IN FAIRMONT PACIFIC RIM (CHEF HECTOR LAGUNA) CHARRED SCALLOP CEVICHE WITH RHUBARB, ELDERFLOWER, FERMENTED JALAPENO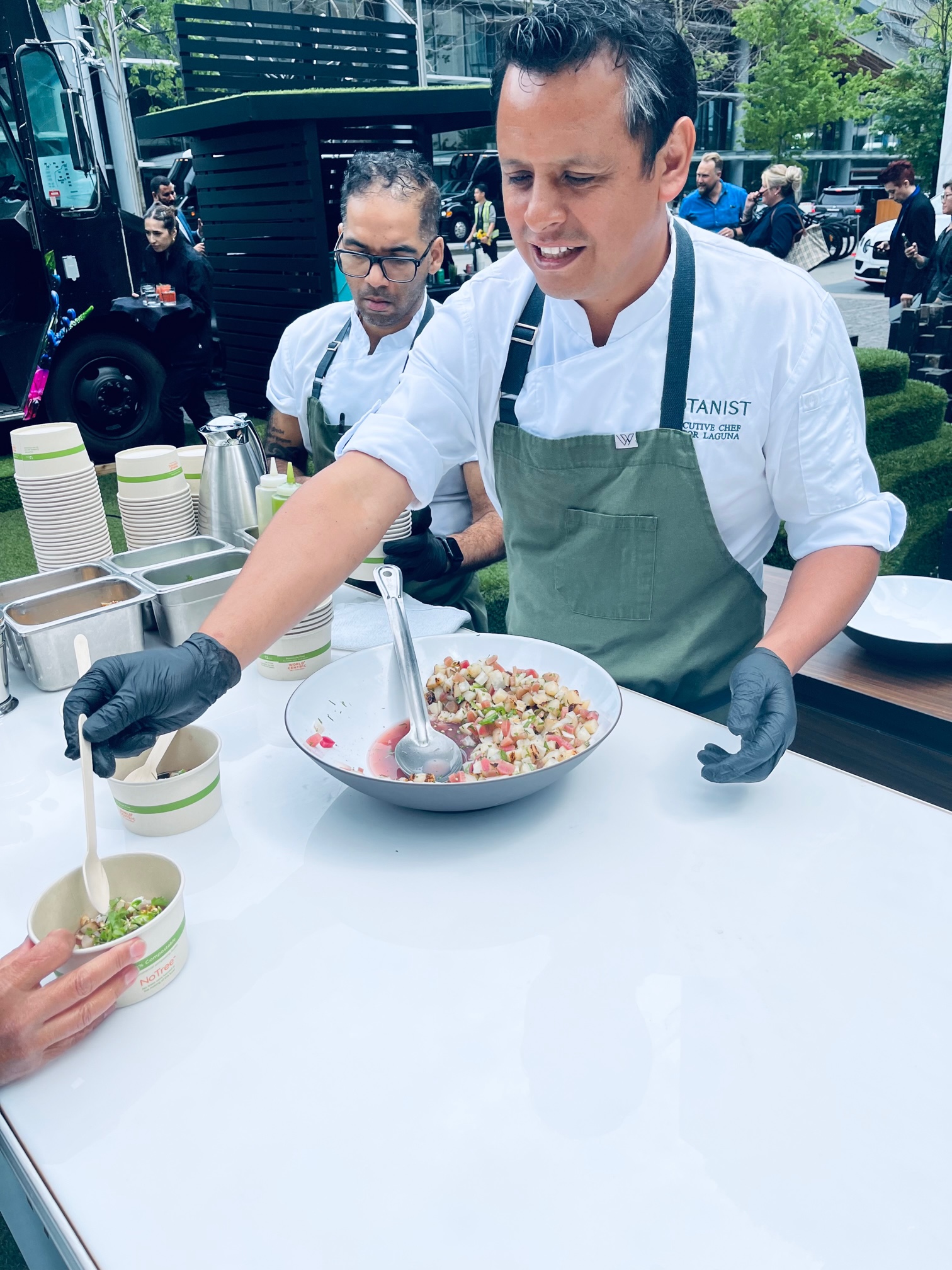 AUGUST 10 -13: L'ABATTOIR (CHEF LEE COOPER) STEAK & OYSTER TARTARE STICKY RICE, FRIED SHISO, SESAME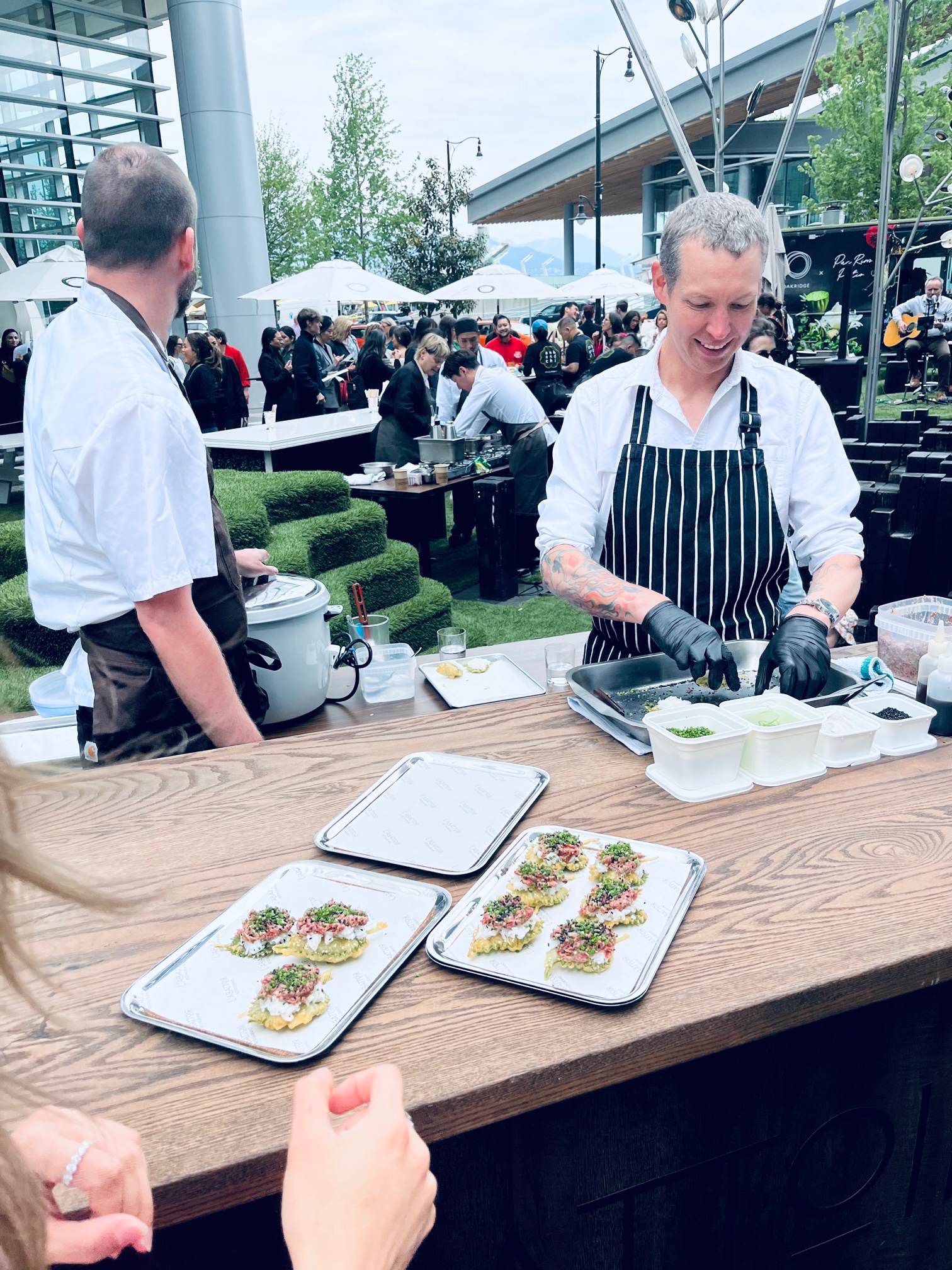 AUGUST 24 -27: BACARO (CHEF MICHAEL ZAFIRIAN) DUCK RAVIOLI PICKLED PEARL ONIONS, PECORINO CHEESE, ONION & DUCK JUS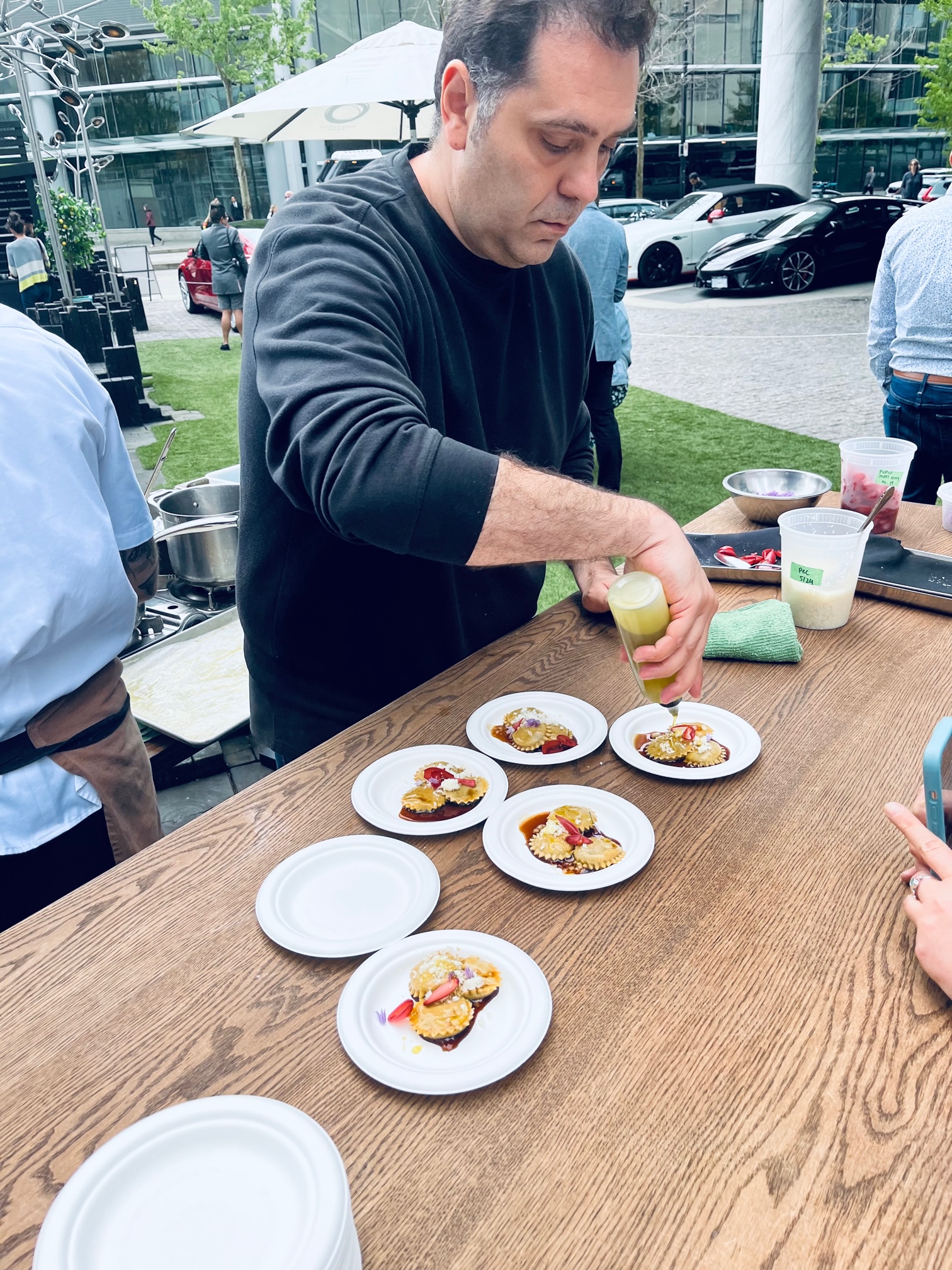 As well as the featured chef dishes the popular patio concept includes the innovative food truck on site of Fairmont Pac Rim Executive Chef Damon Campbell with fresh Summer menu selections for outdoor dining. Creative Beverage Director Grant Sceney also has assembled a well-chosen variety of craft beers, wines, and cocktails. Enjoyable fun concept!
---
You might also like: